Exactly!
High of 71 in November is perfection. It has been a nice day!
We will cool off tonight to the mid 40s. Check out the hourly temperature forecast: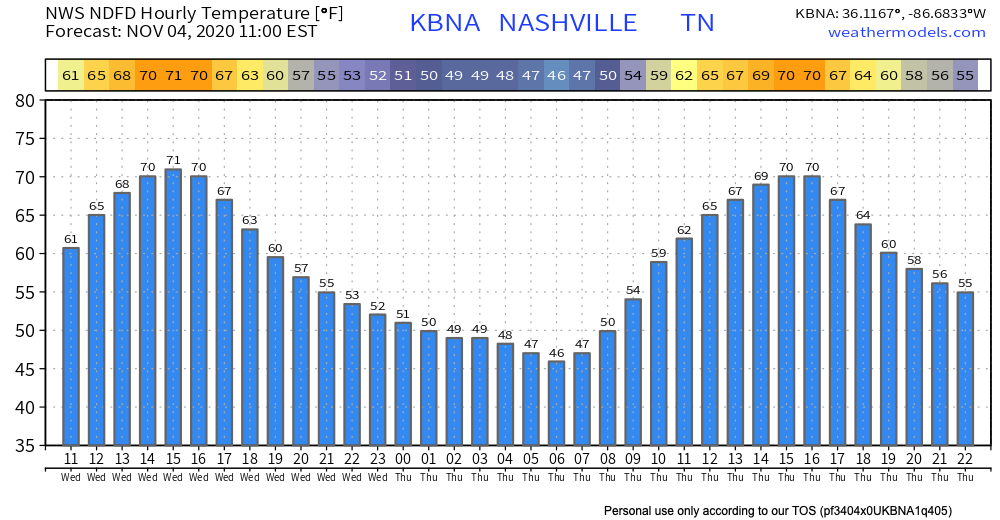 "Big Blue H's" make meteorologists lives very easy.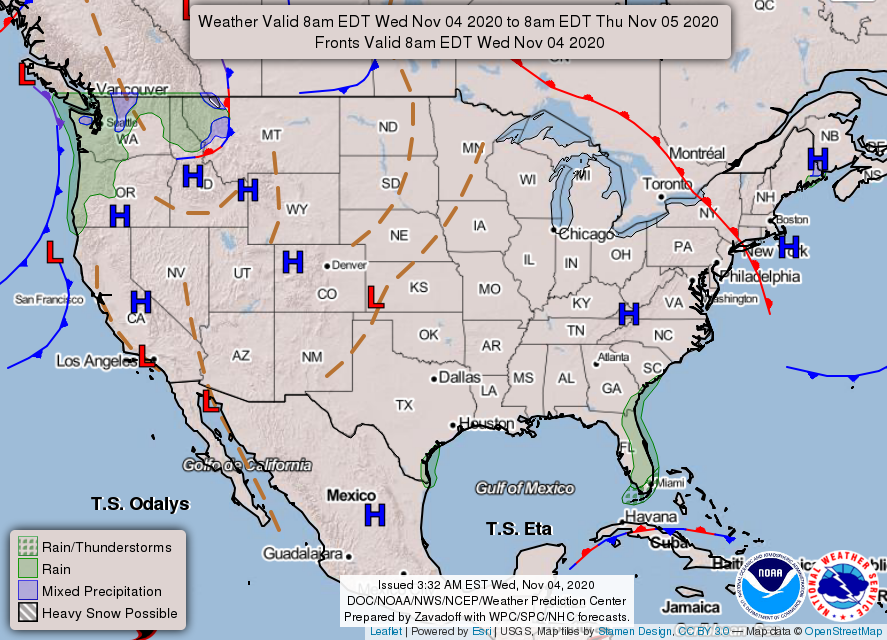 Might see a few clouds… yawn.
Warming Up
This is the big story for the next several days. If low 70s doesn't do it for you, try mid-upper 70s!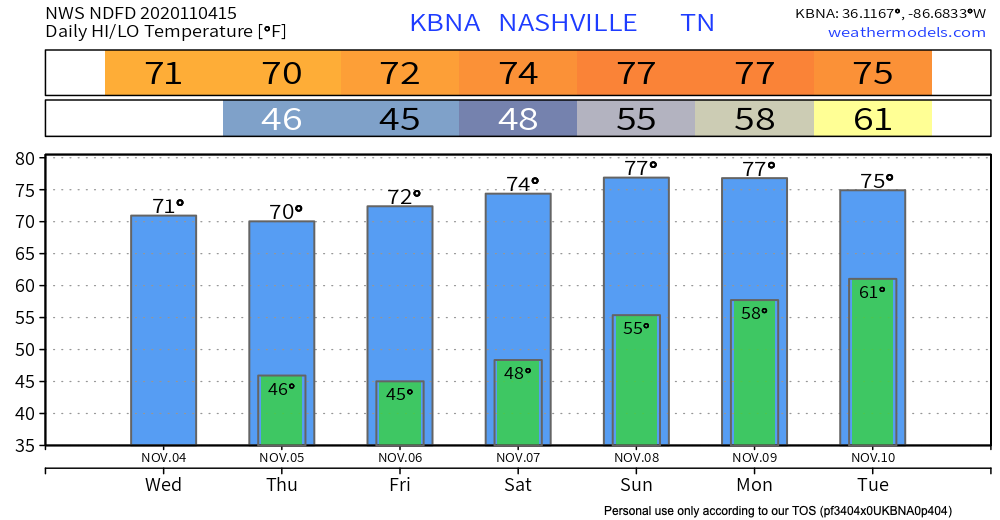 Any Rain?
If you like the warmer November temperatures, you're also going to like this: it may not rain until next Tuesday, at the earliest.

NWS Nashville AFD 11-04-2020
It's not uncommon to see dry spells this time of the year in Middle Tennessee.
Not Beta or Zeta but Eta
Eta made landfall yesterday in Nicaragua as a powerful category 4 hurricane. It is forecasted to be a depression as it moves through Central America and then get back out into the Caribbean Sea.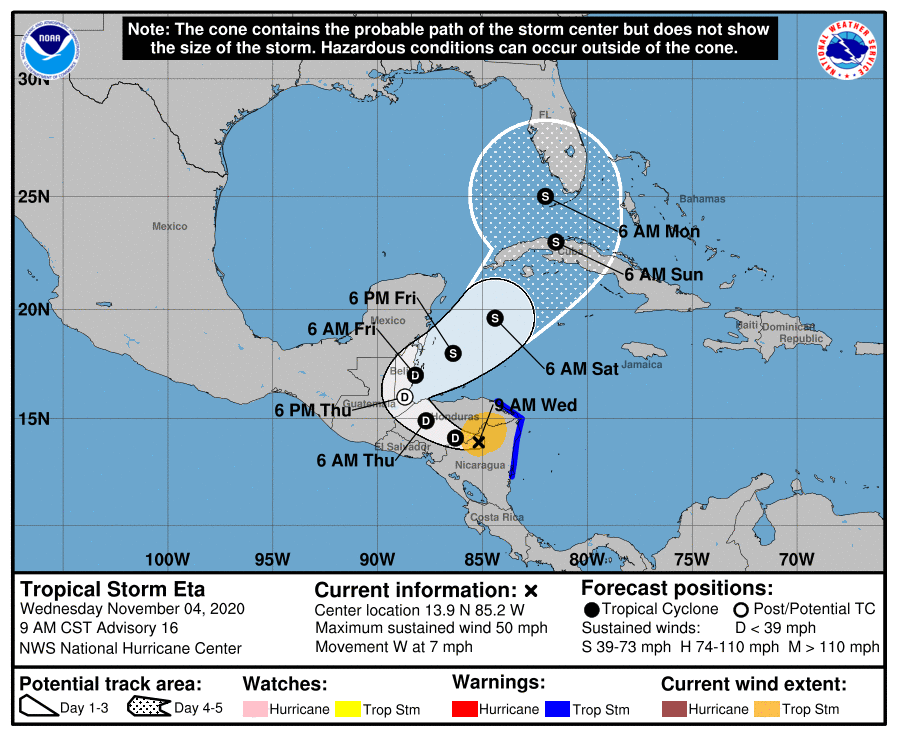 It it too early to say whether or not this will impact the U.S. For now, this doesn't appear to be a rainmaker for Middle Tennessee.
We will of course keep you updated. For now, enjoy these warm, dry conditions.