We Begin the Gradual Warm-up
Temperatures Tuesday will peak around 65º and cool off to the mid-40's overnight.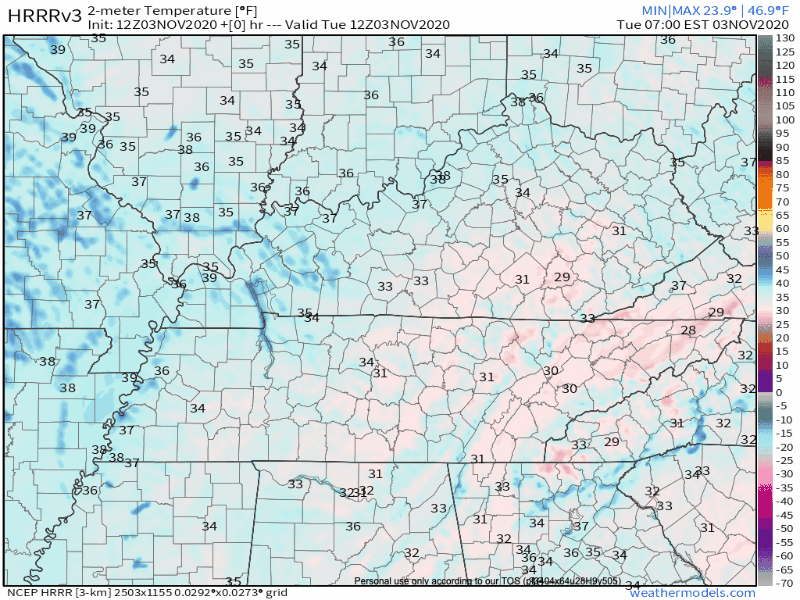 More about today: Clear skies. No rain.
My thoughts exactly!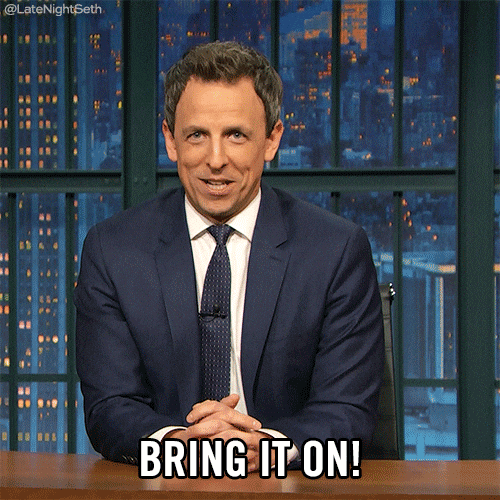 This is what we like to see in weather-land: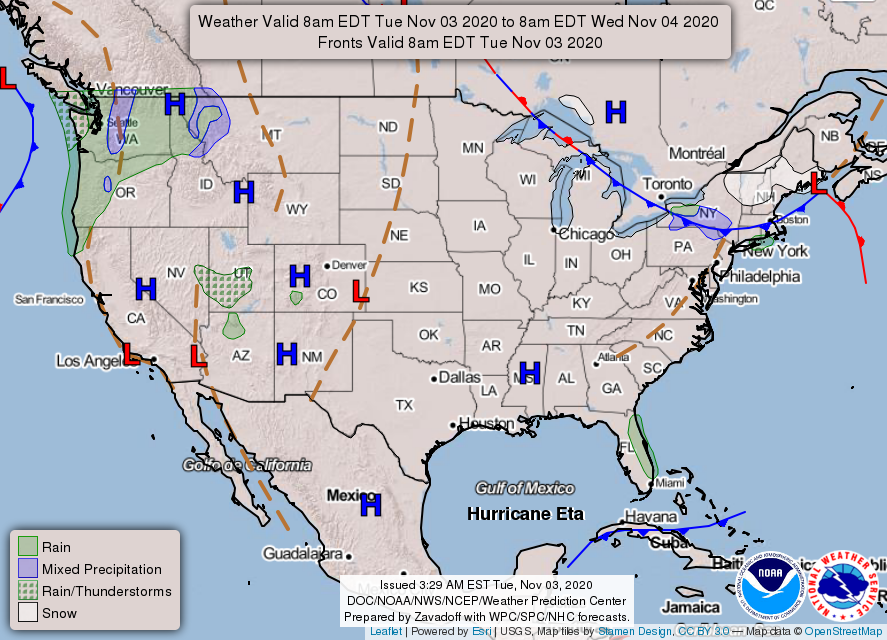 A whole lot of nothing.
And a Whole Lot of Nothing Continues for the Rest of the Week, Too
Clouds may appear Wednesday and Thursday. That's the most exciting thing in the forecast…
Our gradual warm-up continues: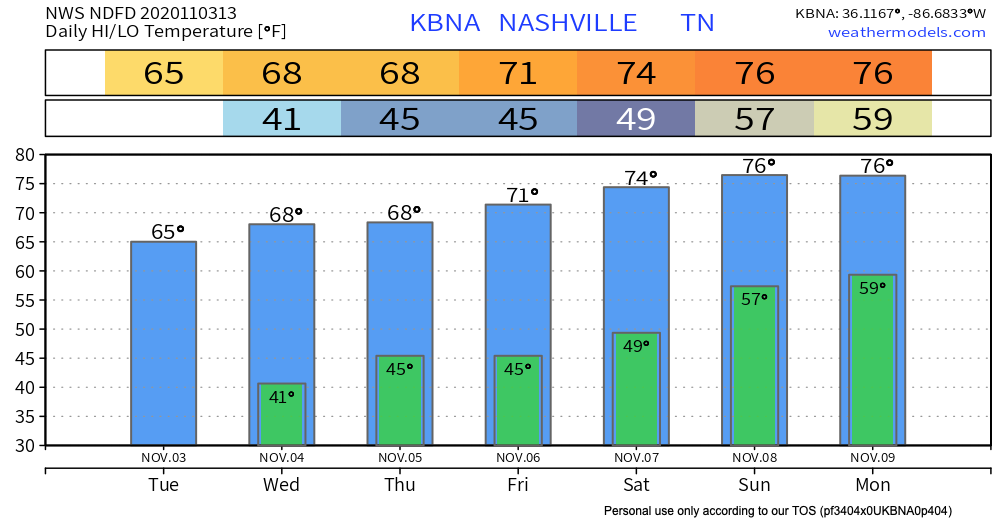 The NWS Area Forecast Discussion brings a slight chance of rain into our forecast towards the end of the week.
As we get into the weekend, that Thursday-Friday trough is being depicted to become a cutoff low over the Lower Mississippi Valley and this COULD allow for a little more moisture to work its way into the mid-state.

-NWS Area Forecast Discussion
Don't bank on this being enough rain to keep your plants alive (if they survived the freeze, that is). Watering may be necessary once again this week.
It probably won't rain at all.
A Quick Note About Hurricane Eta…
Not because it's going to directly impact us, but mostly because it's a very impressive storm. Take a look at satellite imagery of the hurricane: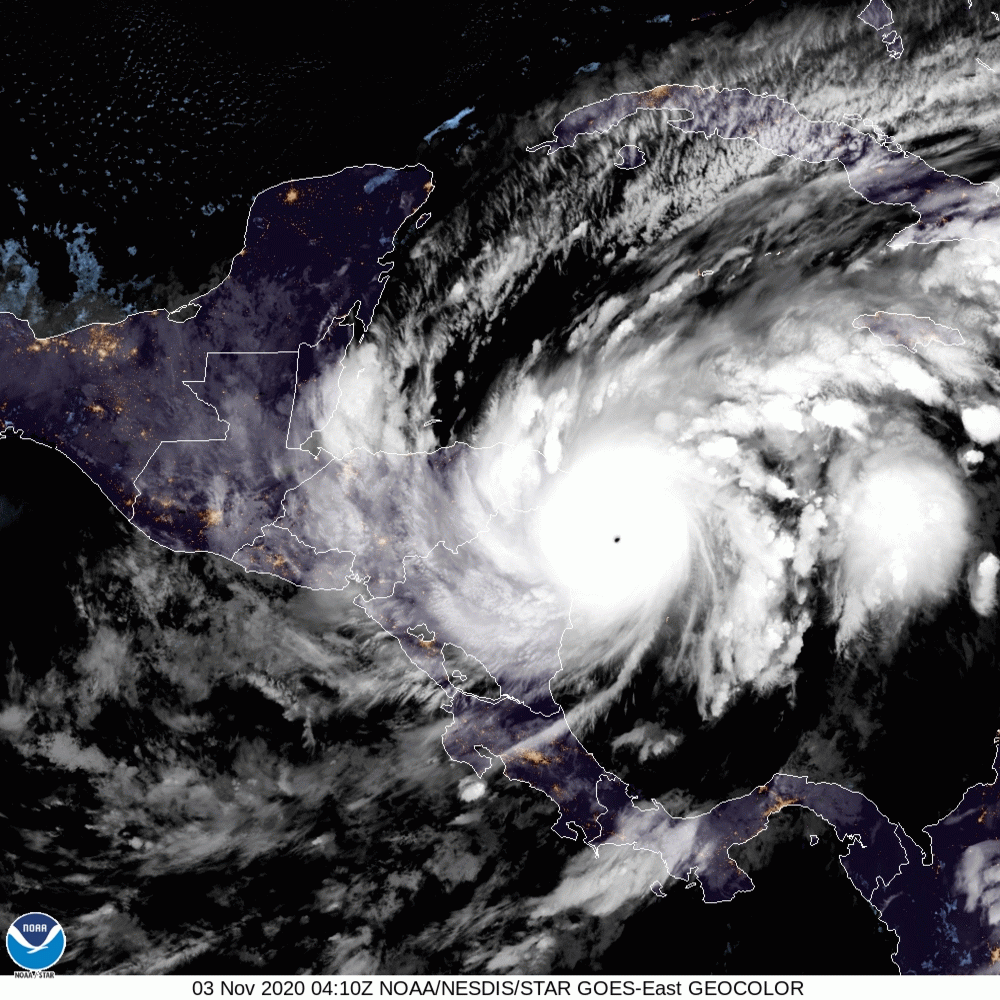 It's currently a Category 4 hurricane, and it's making landfall in Nicaragua as we speak. It will sweep across Central America before turning back out to sea late Saturday.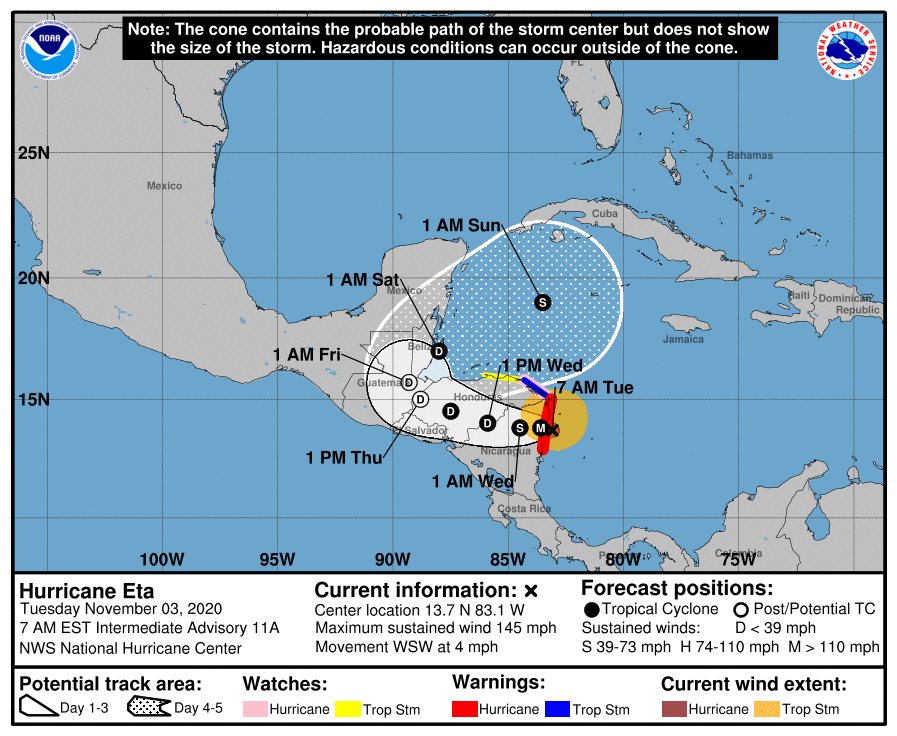 Models are in disagreement about where it will go next (what's new), but fingers crossed the storm doesn't take a turn towards the United States.
Of course, we will keep you updated if it does.