Nashville totaled 3.51 inches of rain in the month of October, almost 0.5 inches above normal.
A lot of tropical activity this past month which made for a wet October… October 10th being our wettest day at 1.15 inches.
November started with a hard freeze.
This morning, a hard freeze was observed in all counties across Middle Tennessee. A hard (or killing) freeze is considered to have occurred when the temperature drops to 27 degrees or below. Therefore, no more frost or freeze-related products are planned at this time.

NWS-Nashville, 11/2/20
This means NWS-Nashville is not going to issue a Frost Advisory or Freeze Warning for the rest of the season. NWS only issues for the first one of the season. Now that we've had ours, we're on our own.
We're in for a lot of sunshine and comfortable temperatures in the mid-upper 60s for most of the week… and warming into the weekend.
Temperatures today will stick around in the mid 50s.
Lows tonight will dip into the 30s, so if you're headed out early in the morning, you may have some frost on your windshields!
Notice the gradual warming of highs and lows this week: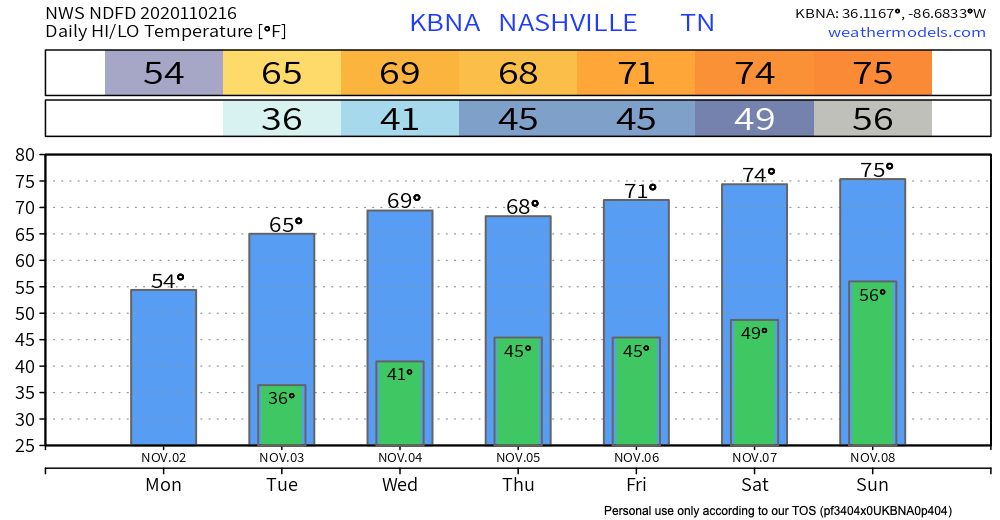 Temperatures this week are average for this time of year, today being an exception. But by this weekend, we'll be nearing 5-10 degrees above average.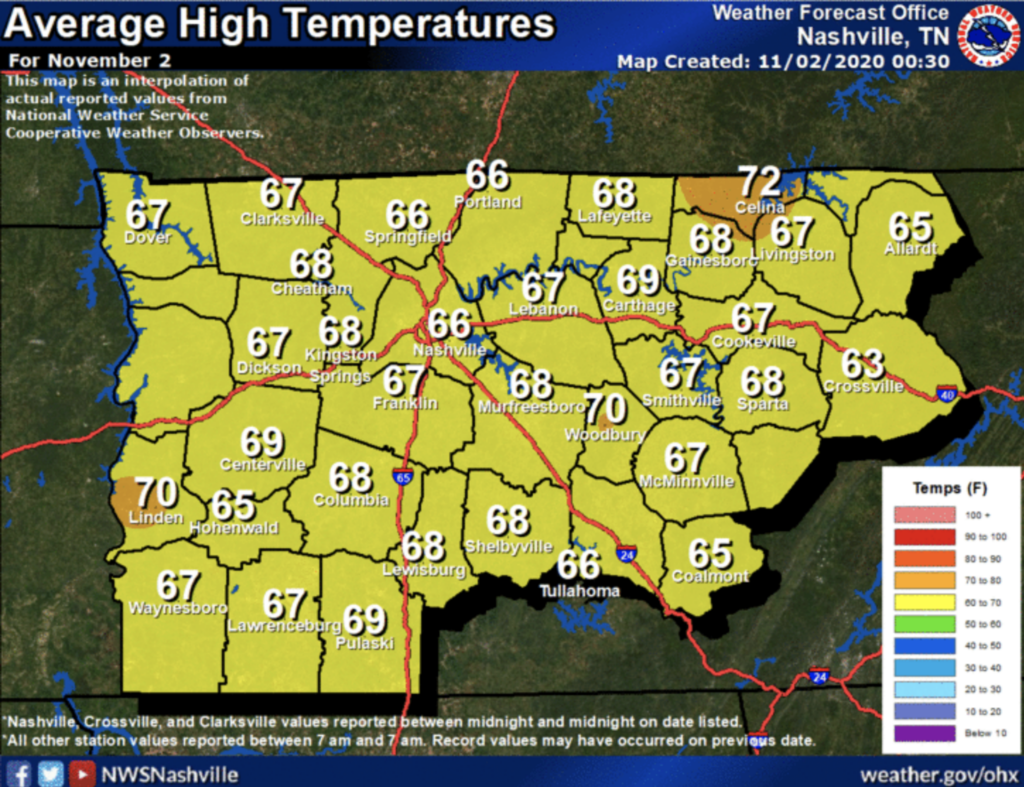 No Meaningful Rain Chance Until Maybe Middle of Next Week
Today Hurricane Eta churns today off the Yucatan Peninsula.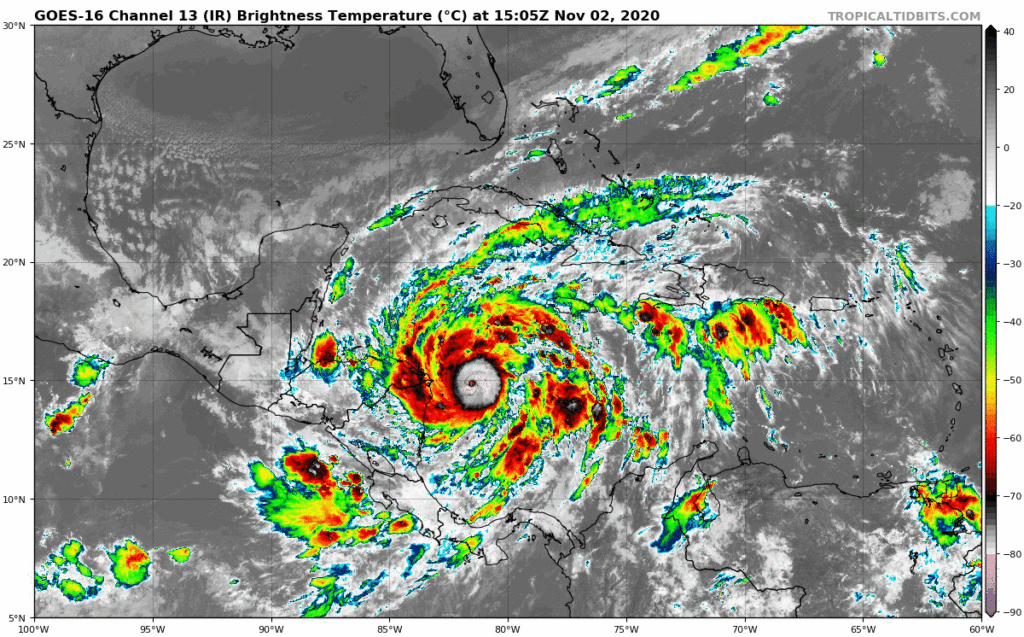 Landfall is expected tomorrow of the northeastern coast of Nicaragua. After that it should move back into the Caribbean Sea. From there, no one really knows. Some models drag it back west into Central America, others send it toward Florida, a few put it in the Gulf.
It's unlikely Eta will influence our weather.
Our next potential rainmaker is in unreliable weather model voo-doo land, around November 12, courtesy of a cold front. Eta could re-wander back into the Yucatan Peninsula by then. Let's hope that doesn't happen. Eta is likely to produce devastating rainfall there over the next few days.
As always, check back for updates to the forecast and be sure to follow @NashSevereWx on Twitter!