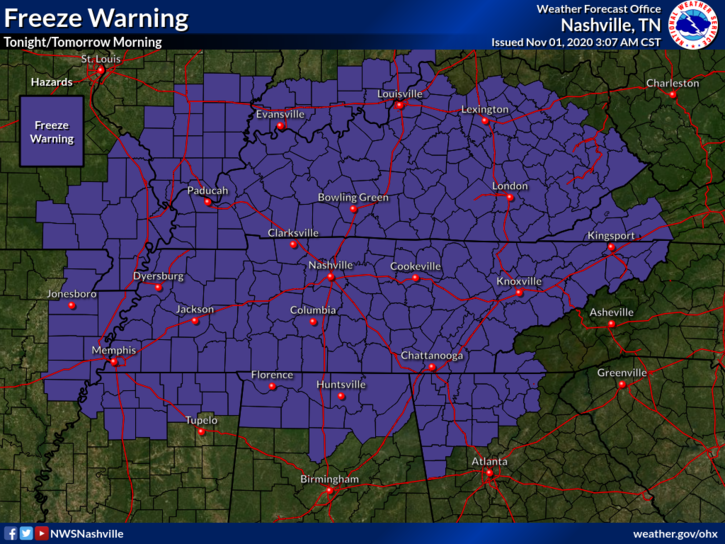 Cold Front Arrives Around Lunchtime
Our high temperature Sunday will come earlier than normal. We will reach the upper 50's/60º by about noon, and then it's all downhill from there.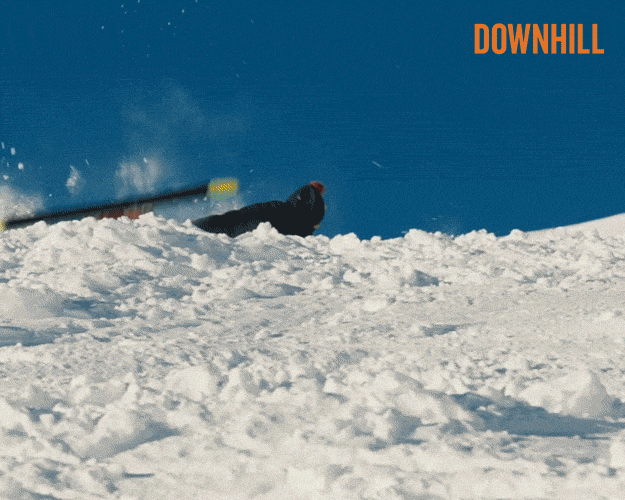 You'll feel the cold front coming through with winds gusting up to 28 MPH this afternoon, calming tonight.
Hopefully you enjoyed your extra hour of sleep last night! Tonight's sunset in Nashville is at 4:50 pm. Yikes.
Then it gets cold. Cover your beloved plants. They will probably not survive the night. The NWS has us under a Freeze Warning (yes, our first one of the season) tonight.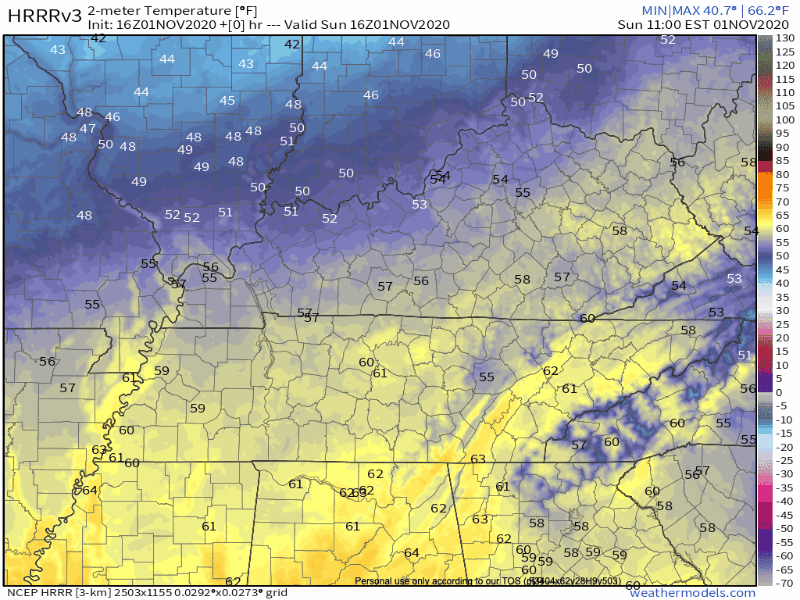 Officially our low overnight is 31°, but that's at BNA. Many backyards will dip into the upper 20°s beginning around 3 AM and ending around 8 AM or so.
This is right on time. Average first freeze is November 1, this one will happen November 2.
Gradual Warmup This Week
Lookout for more cold temperatures on Monday.
Expect more frost Monday night, but low temperatures will be about 5 degrees warmer than tonight, so the frost will not be as widespread.

-NWS Area Forecast Discussion
Cover plants accordingly.
If you aren't a fan of the cold, we will be back to the mid-70's by next weekend!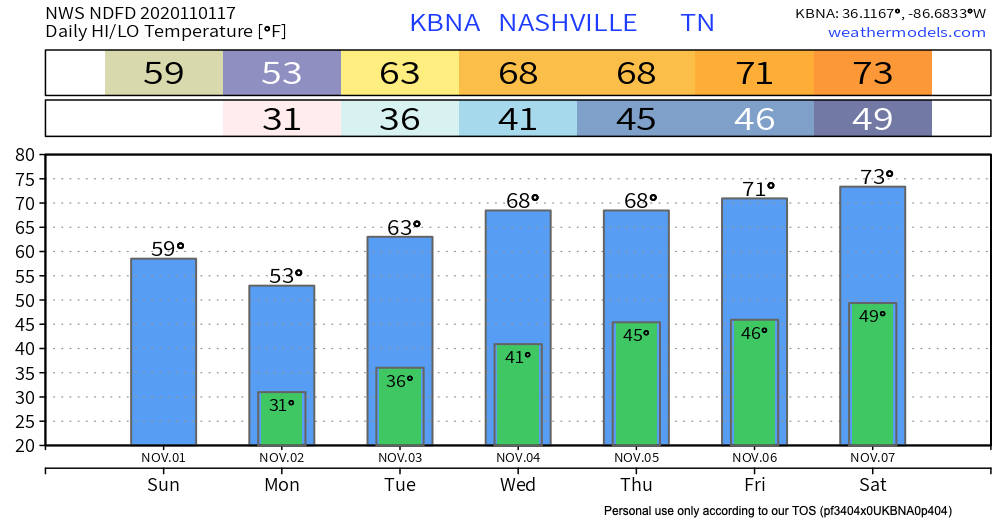 No chance of rain this week to speak of! The first week in November is shaping up to be a beautiful one. Enjoy!