Perfect last day of October. Expect sunny skies with a high of 64!
Temps should drop into the upper 50s during trick-or-treating.
Tonight will feature mostly cloudy skies with a low of 50.
Breezy Sunday
A bit cooler Sunday with a high in the middle 50s. The big story will be the winds. Gusts around 30 mph are possible.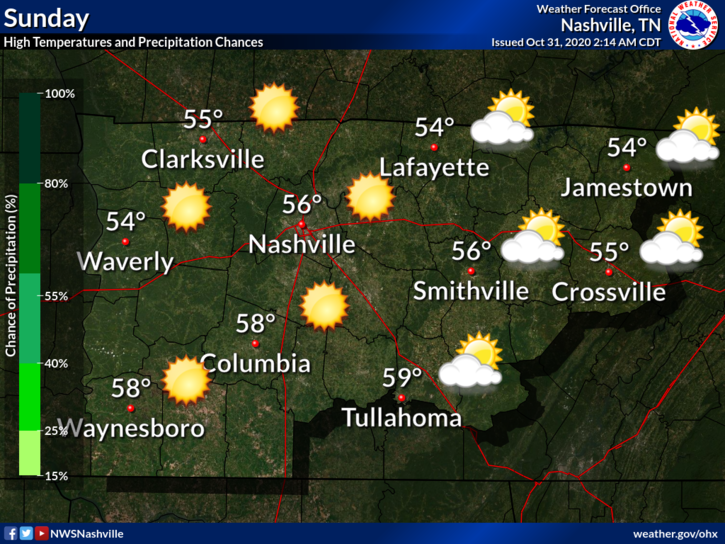 These winds will quickly die down by sunset Sunday evening.
Freezing Monday Morning
We are under a freeze watch.
A frosty Monday morning remains on track with almost all locations dipping below freezing and some locations along the plateau experiencing a hard freeze.

NWS Nashville AFD 10-31-2020
Forecasted Monday morning low for Nashville is 31. I think most areas will dip below 30. Planters need to take extra precautions in protecting plants that could be harmed by freezing temps.
Few degrees warmer Tuesday morning but still we could see a frost in some locations.
Good News
We warmup nicely as the week goes on. Maybe reaching the low 70s next week.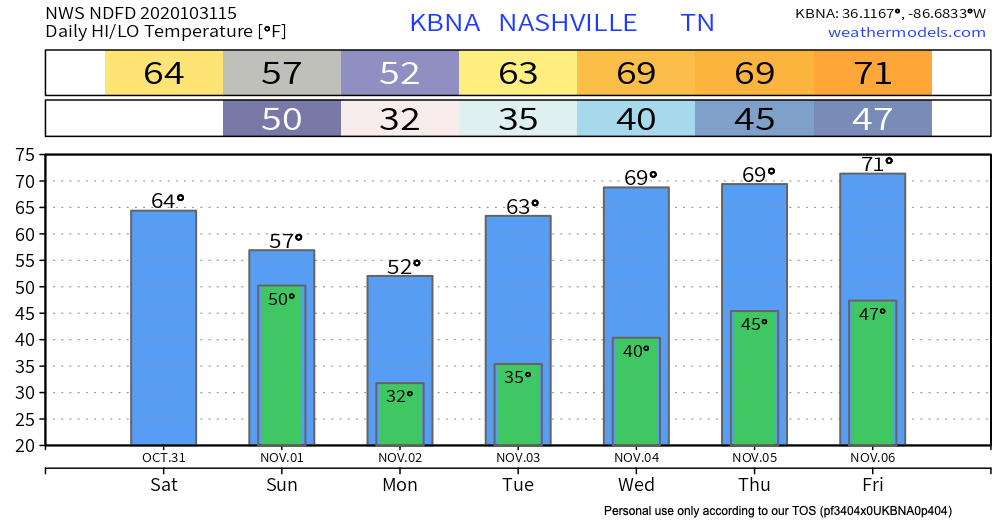 …And how about no rain for at least the next 7 days!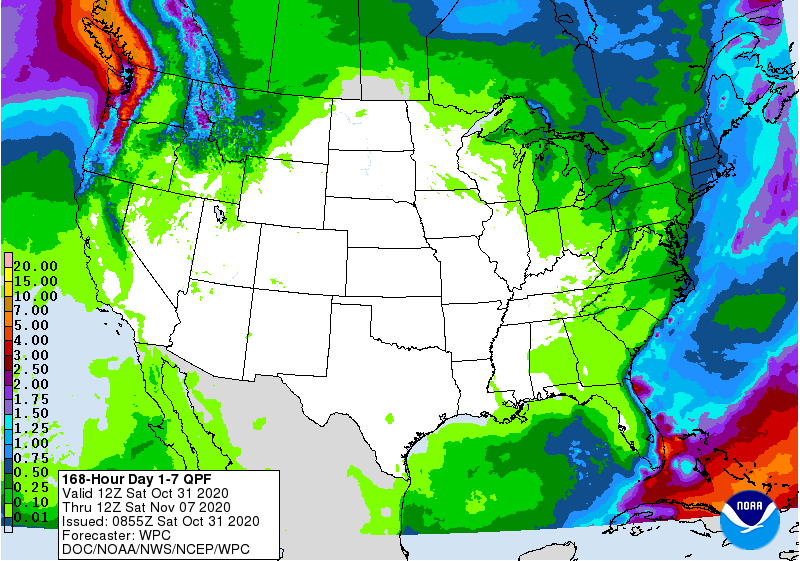 Have a great weekend!