The cloudy, dreary week that we have experienced is coming to an end!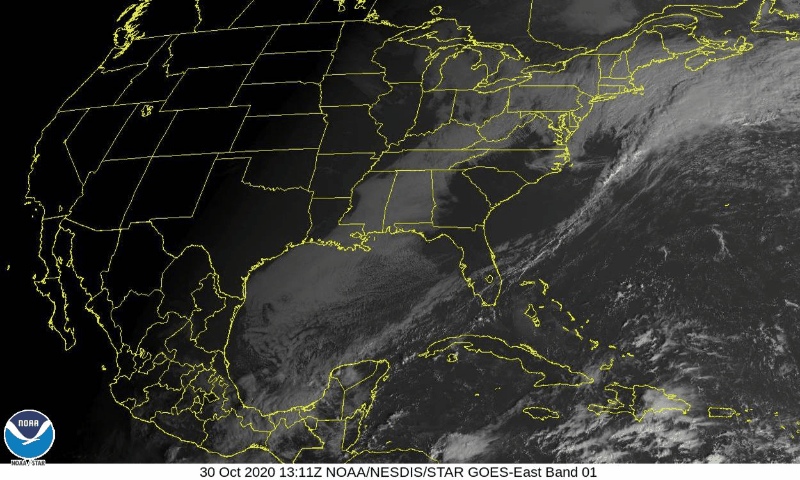 Clouds this morning will erode and leave a mostly sunny sky this afternoon. Still quite cool and breezy with a high of 54.
The hourly forecast for Friday Night Football is chilly.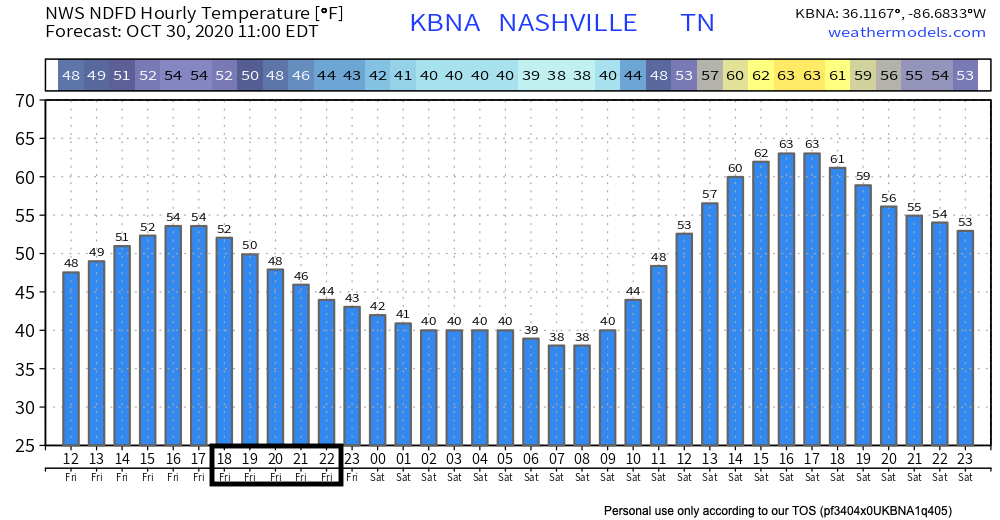 Trick or Treat?
Definitely treat!
Saturday will start off cold with mid to upper 30s commonplace. Some patchy light frost is possible in some of the colder pockets but nothing substantial.
We will warm up nicely with low 60s in the afternoon until cooling down to around 50 during trick or treat festivities.
Cold Front Incoming
This cold front will sweep through Sunday night and bring the coldest air so far this season.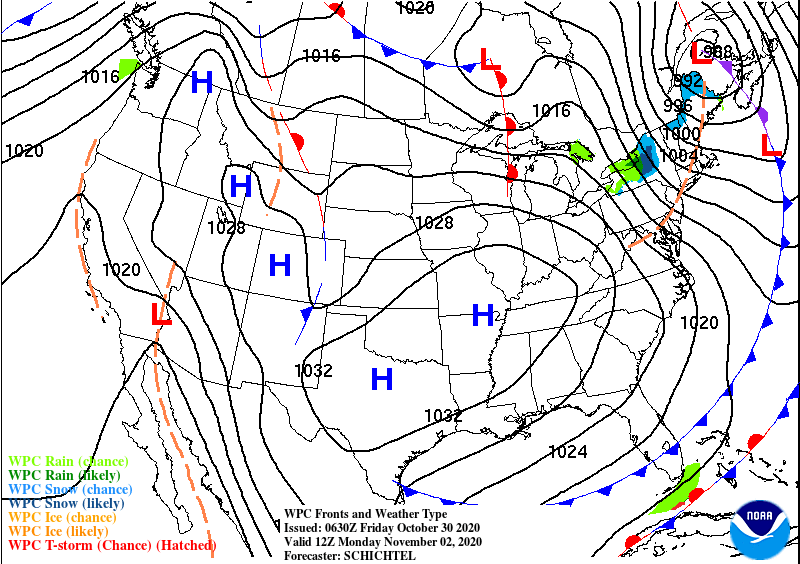 NWS Nashville's AFD:
Lows Monday morning will be the coldest we've seen so far this season with some locations dropping as low as the upper 20s. We are certainly looking at widespread frost and potentially a widespread freeze. Tuesday morning looks like another widespread frost before temperatures begin to warm for the rest of the week.

10-30-2020
Plant enthusiasts will want to cover or bring beloved plants inside.
Another frosty morning possible Tuesday and then upper 60s to around 70 late week!