Clouds & Cool Temperatures & Drizzle
Ick. Not the most pleasant weather in Nashville.
Satellite this morning looks like a thick layer of frosting is covering pretty much the entire Southeast and Midwest.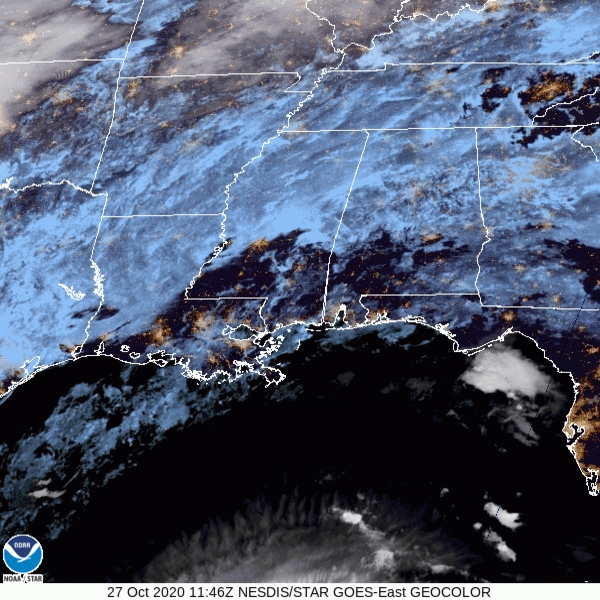 Breaks in the clouds aren't looking too promising today. Embrace the gloominess that is the last week in October!
See the clouds at the very bottom of the satellite in the Gulf? That's Tropical Storm Zeta. Keep scrolling to find out what it's going to do to us.
Heavy Rain Event Wed-Thu.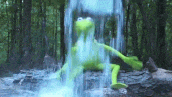 Zeta will likely make landfall along the Louisiana/Mississippi coastline. Poor Louisiana.
The center is forecast to pass south of us.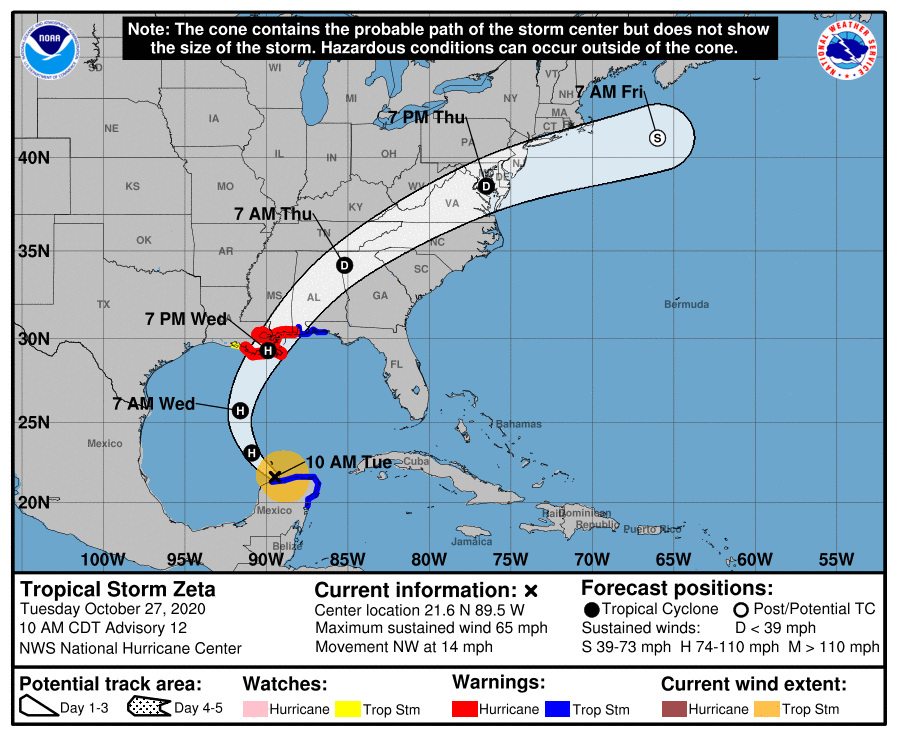 Moisture associated with Zeta is incoming. It'll begin Wednesday morning when a north moving warm front moves in; along that front the rain will begin, and we may get a few lightning strikes, but no severe weather is expected.
Steady rain should be here around lunchtime, per the HRRR model: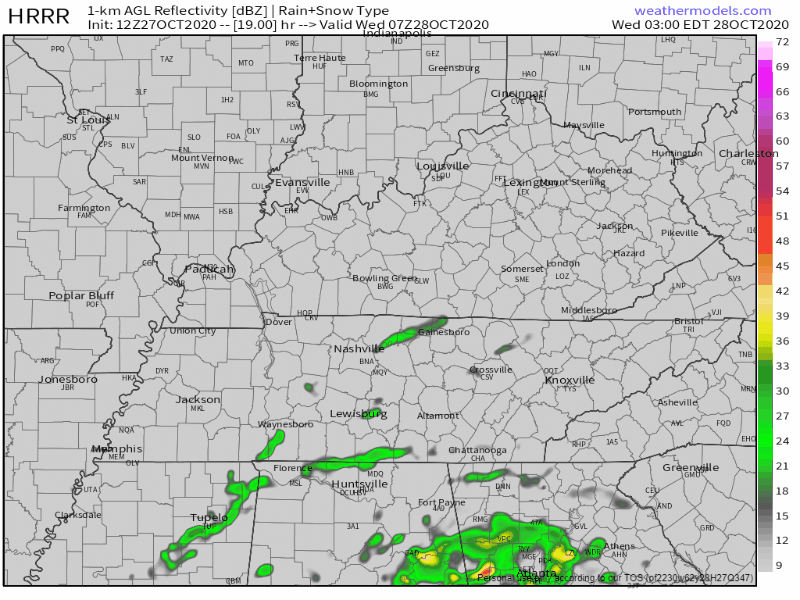 Wednesday after noon is a washout.
Rain will continue into Wednesday night, then take a break Thursday mid day, then a light rain is expected to turn back on Thursday late afternoon or night. Rain gone by Friday.
Models continue to show a large dry slot briefly ending rain for us during the morning/early afternoon hours on Thursday before the upper low swings through the region. The upper low won't bring much in the way of rain, but wanted to illustrate the lull in the rainfall.

NWS-Nashville, 10/27/20
The GFS model shows some of the heaviest rain falling Wednesday evening. The heaviest rain should occur Wednesday overnight into the wee hours of Thursday morning.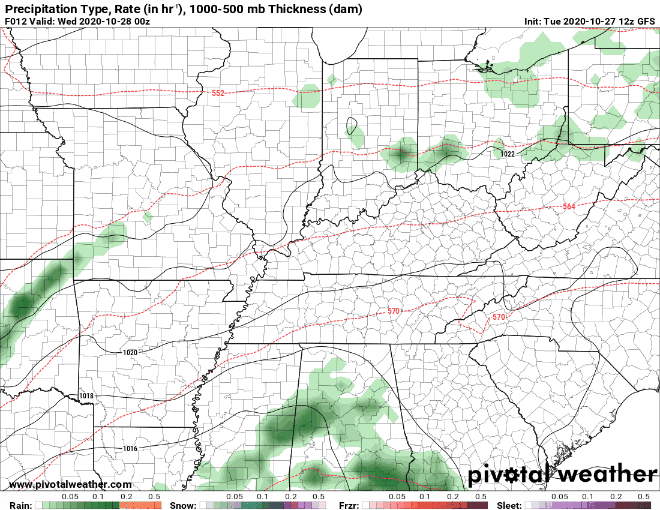 Take a look at the GFS's forecast for rainfall totals, Wednesday through Friday morning. That's more than 3″, not sure we will get quite that much, but it'll be close: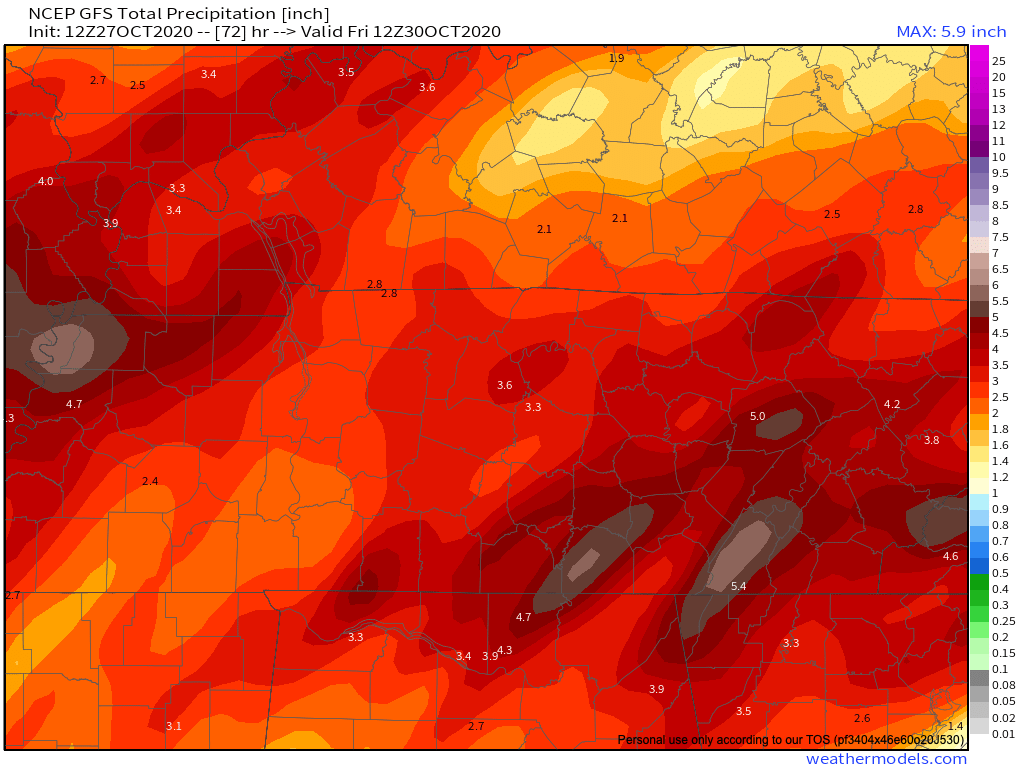 Expect rainfall totals between 2 and 3 inches, with pockets of higher totals approaching 4 inches. Most of this should fall Wednesday from noon until early Thursday morning.
Here's the official WPC total rainfall forecast, putting most of us around 3″ total: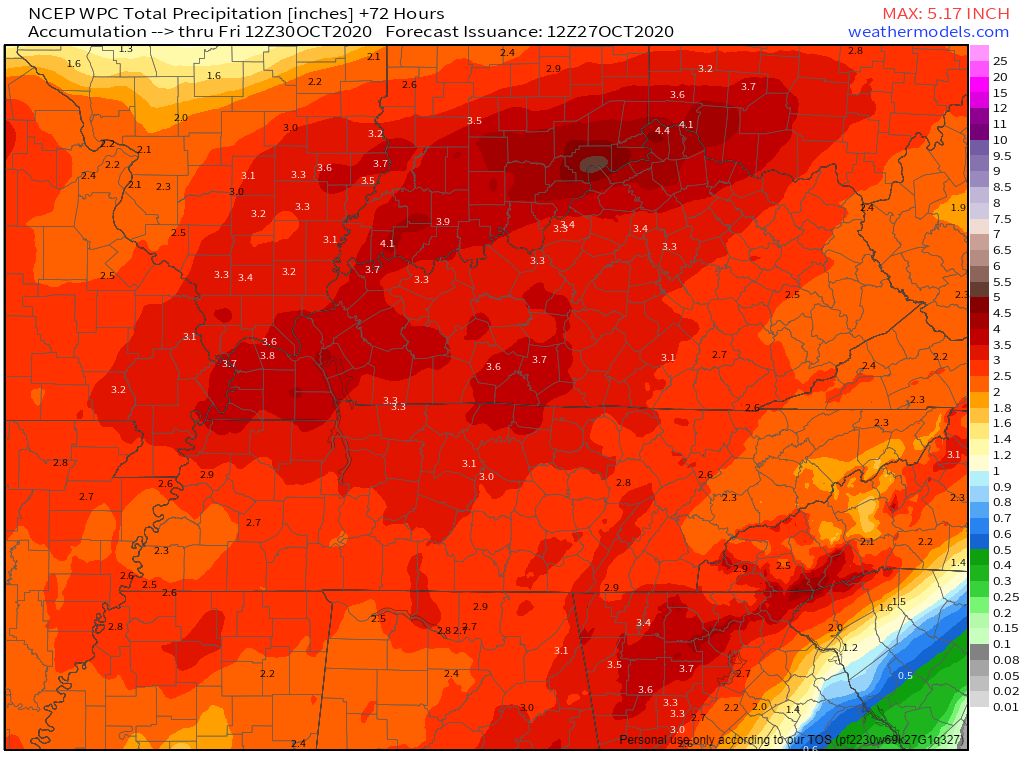 Localized flooding is possible but a widespread flash flooding event is not expected.
Cooler temperatures arrive after the rain moves out!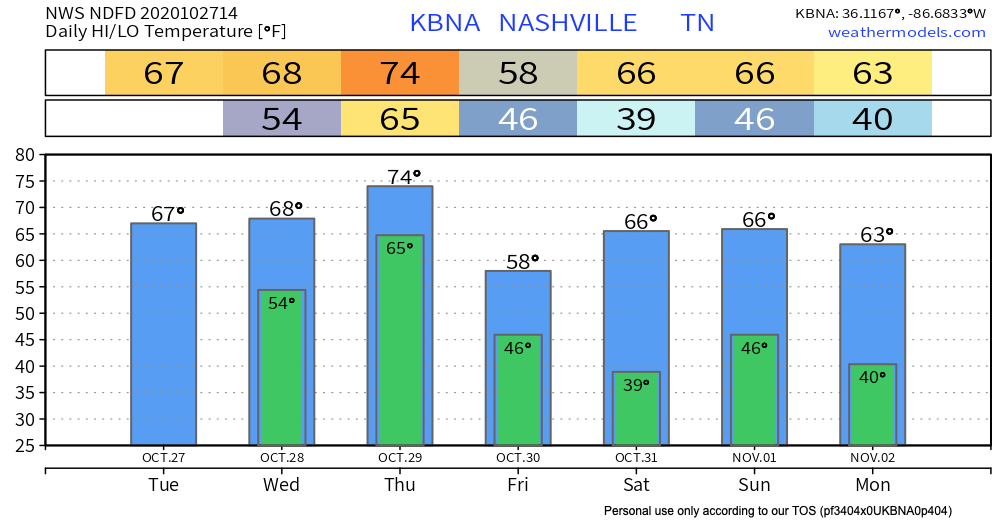 Temperatures for trick or treating look to be seasonal. It won't hurt to grab a jacket as you're heading out the door Saturday night (mid 50°s temps), but no rain is in the weekend forecast.
Until then, happy Tuesday!