If you loved yesterday's cool drizzle, today is also for you.
Green line close to the red line from this morning's weather balloon means temps and dewpoints are in a serious, committed, long term relationship for today. Relative humidity 80% to 90% allows for drizzle.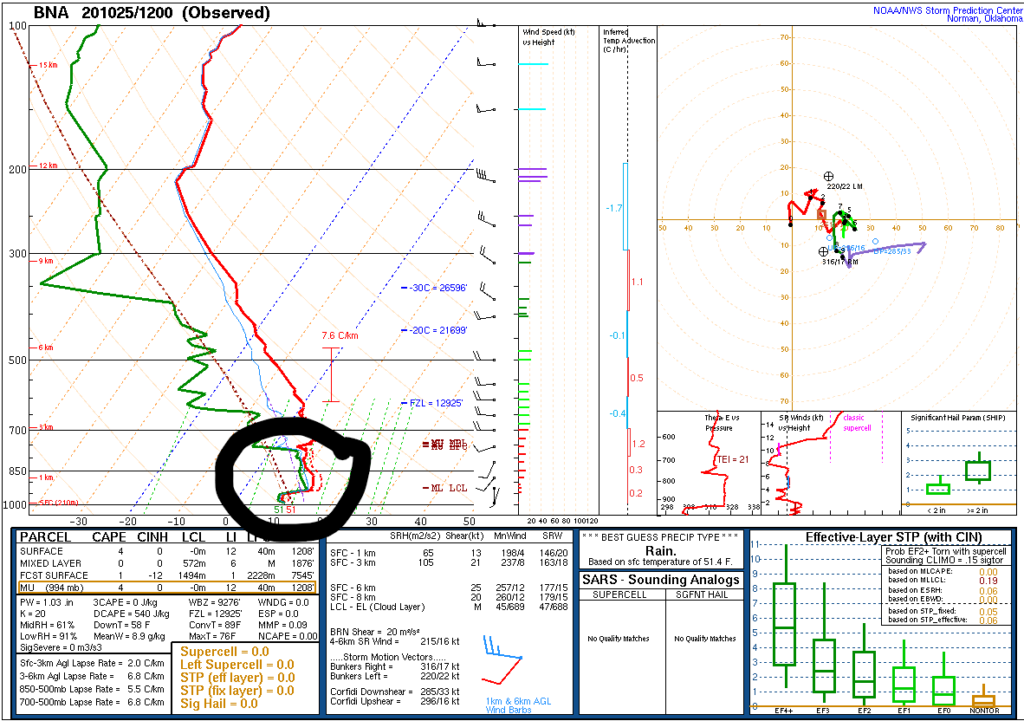 Expect cloudy skies with occasional annoying drizzle.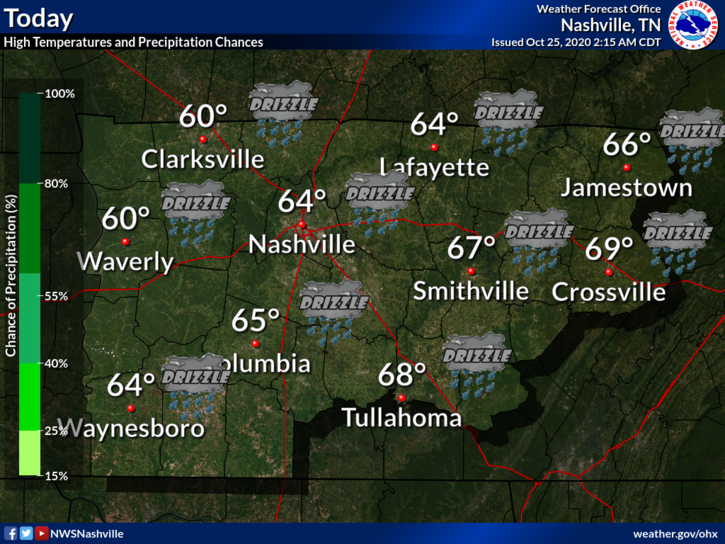 But look on the bright side, it will be a few degrees warmer without yesterday's wind, highs low 60°s.
Tonight could still feature a chance of drizzle and even some patchy fog. Low of 52.
Quiet Monday and Tuesday
We'll get a break in the precipitation Monday and probably Tuesday as well. Clouds will linger both days but don't be surprised if the sun surprises us Monday.
Euro Model keeps any Monday and Tuesday rain/drizzle to our west and east.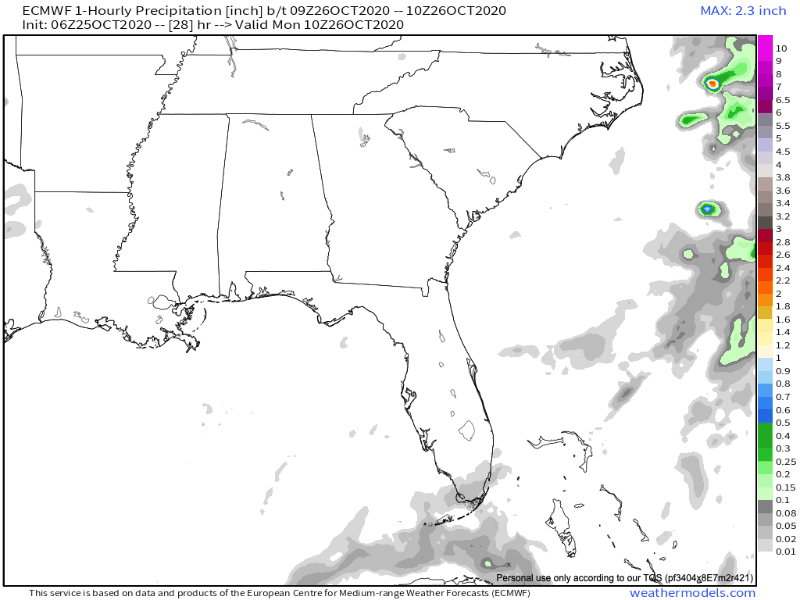 Another Gulf Storm?
Yep. Tropical Storm Zeta will make landfall along the Yucatan sometime Monday night. Once it gets out into the Gulf of Mexico, it is forecasted to strengthen into a hurricane before making a second landfall somewhere along the northern Gulf Coast.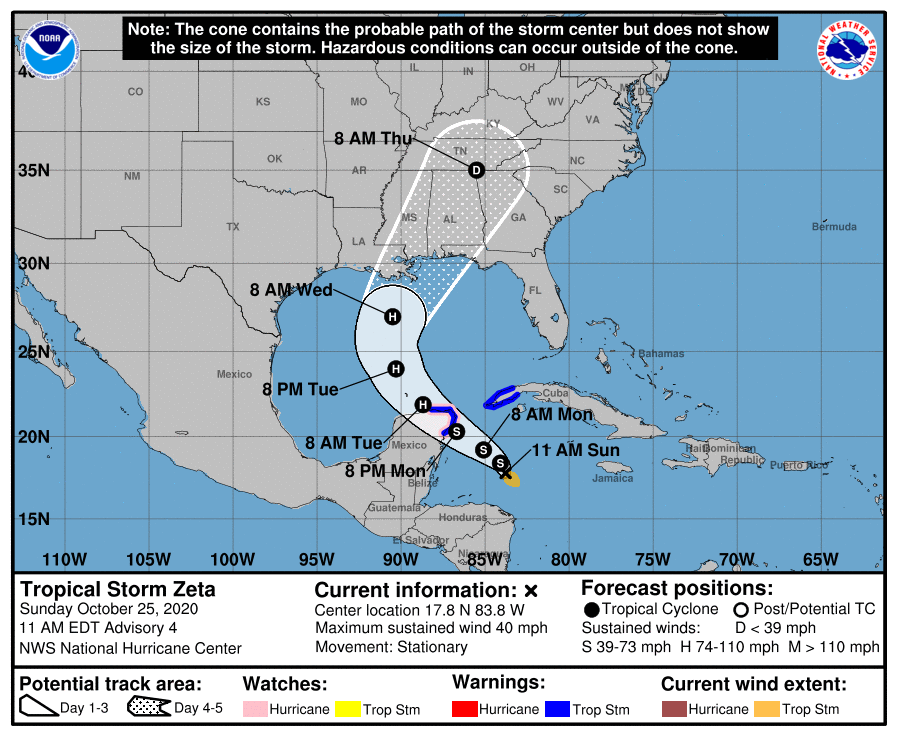 NHC thinks the center of Zeta will landfall somewhere between central LA and the FL panhandle.
What does this mean for us? All depends on where Zeta goes, and whether one side or the other is the wet side. For now, expect an increase in showers Wednesday/Thursday at the very least. Most likely Thursday morning, but some (not all) data shows potential for heavy rain Wednesday that'll rain everything out.
Temperatures won't be that bad though. Maybe low 70s towards the middle of the week.
Too early Trick or Treat forecast looks cool but dry. Upper 50°s.