If you stepped outside, you can definitely feel the cooler air in place after a cold front moved over most of the state, leaving us with fall temperatures and some overcast skies.
The cold front is still pushing itself towards the eastern coast, so places like Alabama and Georgia, even eastern Tennessee has not felt this surge of cooler air.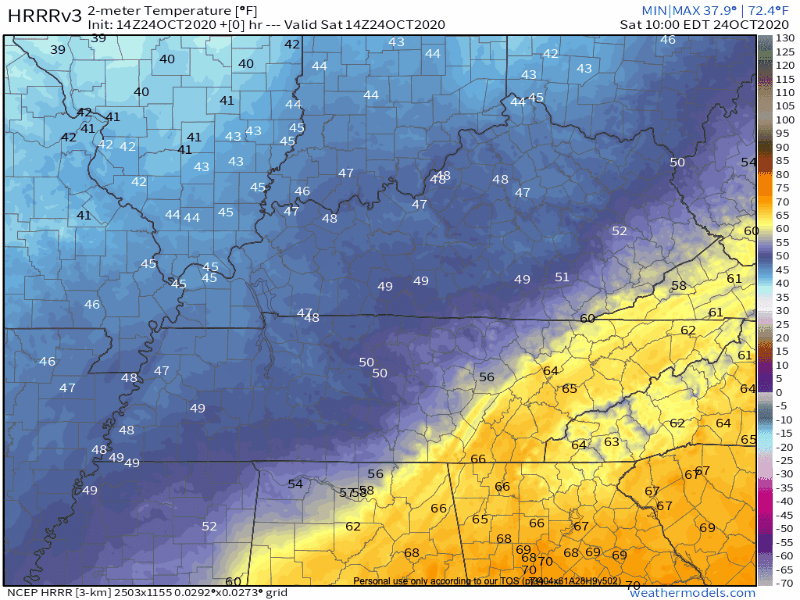 We'll warm into the upper 50s, possible low 60s by this afternoon. Our average high for this time of year is around 68, so we're well below average after that frontal system gave way to some crisper air.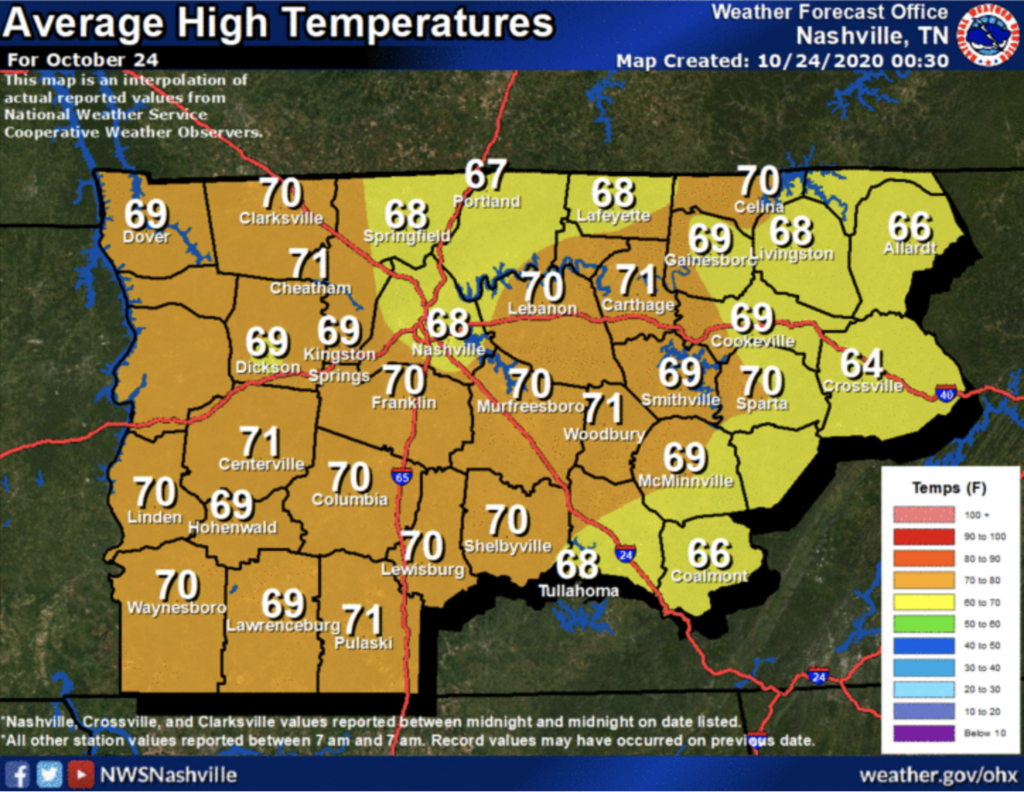 Some drizzle / light rain throughout the day, but no major downpours or thunderstorms. Most of the heaviest rain will lie in north-central Alabama moving off to the east into Georgia.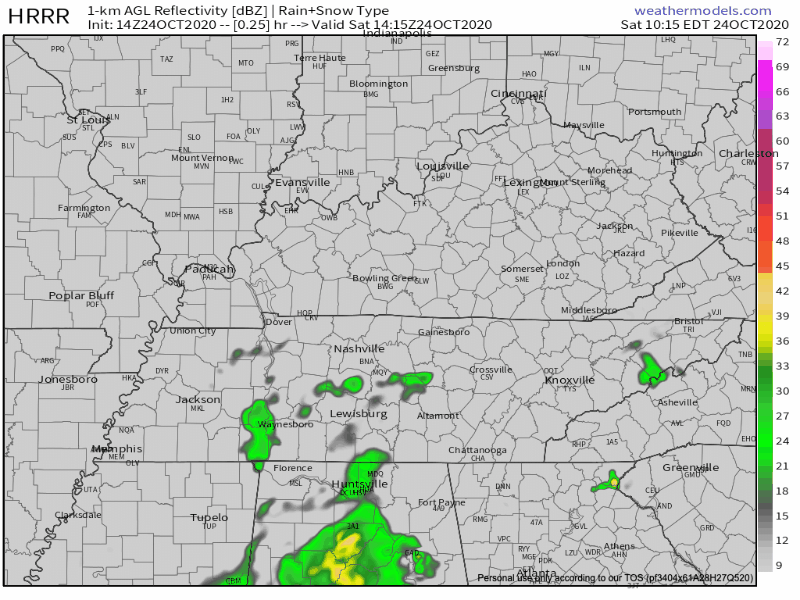 Tomorrow: Same story, different day… but a bit warmer than today with highs in the mid-60s. Some patchy fog tomorrow morning with an occasional drizzle is basically the main story.
Clouds stick around until early next week.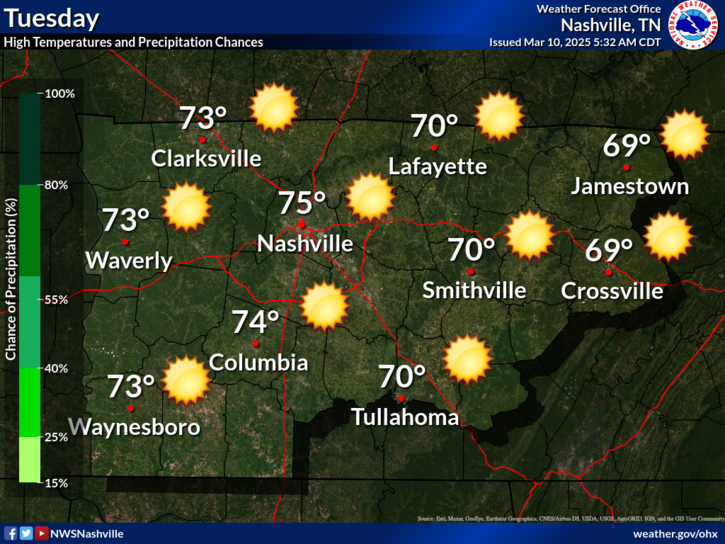 Unsettled Weather Next Week
Some more icky weather expected into the early part of next week.
A lot of spot showers with more gloomy, cloudy skies. We may see the sun on Wednesday, but we're gearing up for another dull week.

But look on the bright side, this weather is giving us some great Halloween vibes. Speaking of that… 7 more days until Halloween!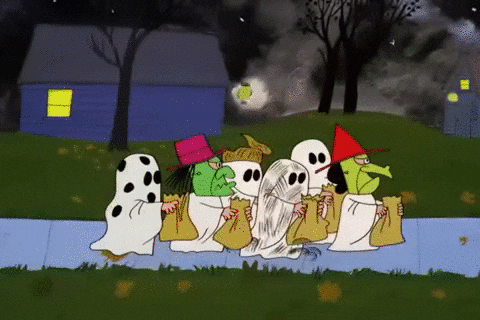 Cooler Temperatures Remain
Our average high is around 70, and our temps next week will definitely feel like it.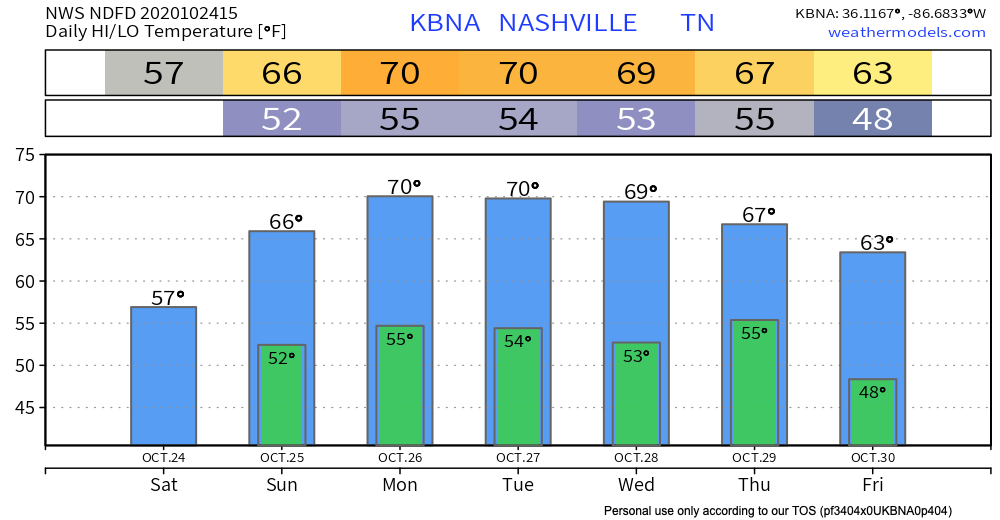 As always, check back for updates to the forecast and be sure to follow @NashSevereWx on Twitter!