A Stormy Friday Awaits
Could that really be a *cold front* coming our way?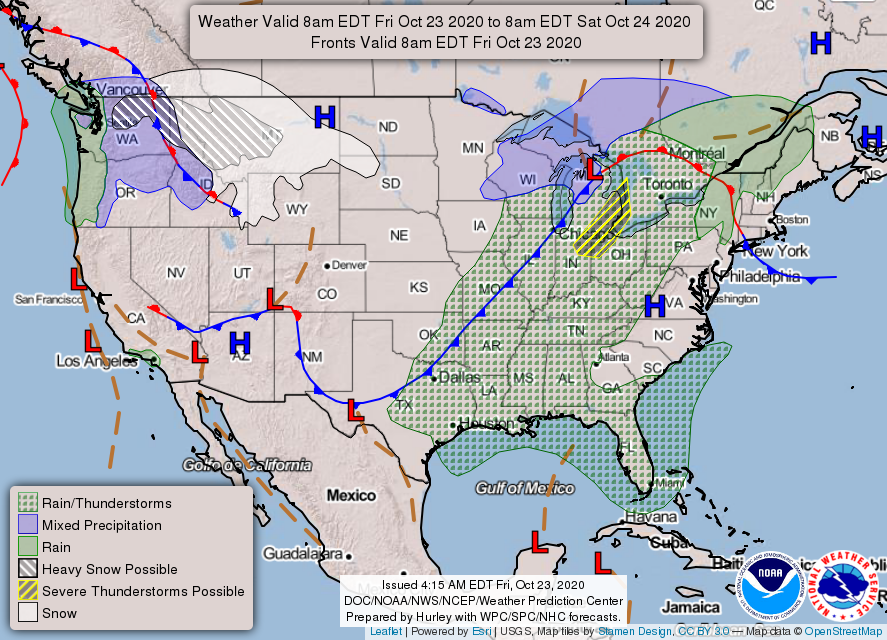 We have to endure some showers and thunderstorms before we can reap the cold front's temperature benefits. Today will probably not be a good day for all the thunder-and-rain-fearing dogs out there.
Take a look at the HRRR simulated radar: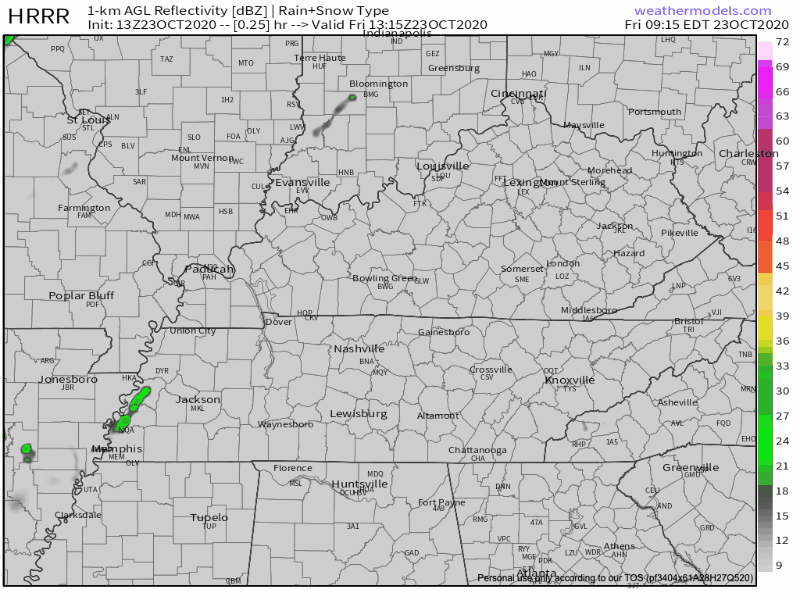 Storms will reach the Nashville area just after lunchtime, around 2pm. A second and likely weaker line approaches us this evening after dark.
Some of the storms today may pack a punch. The SPC has placed us in a 5% chance of seeing damaging thunderstorm winds within 25 miles of you.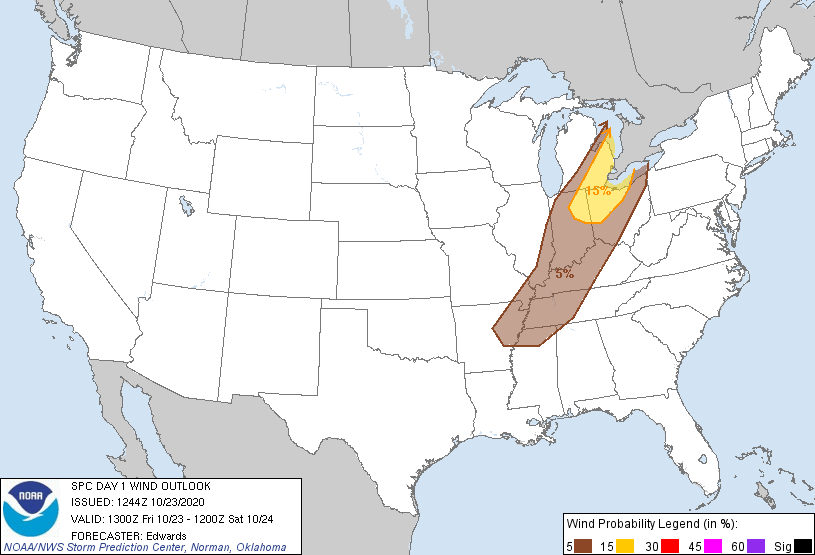 Small hail may also accompany some of the stronger storms this afternoon. We are just outside the SPC hail outlook, though.
The tornado outlook is far away from us, so you can ease your tornado anxiety. This doesn't rule out a brief, weak, spin-up tornado.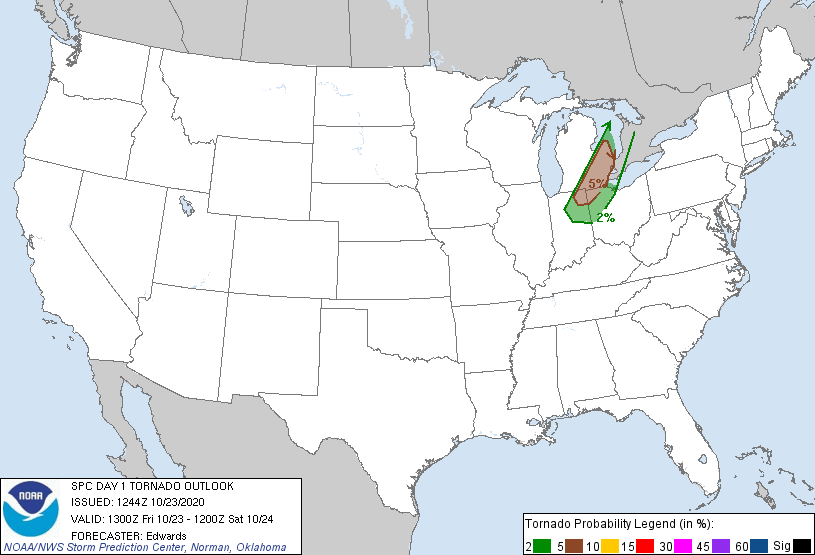 Rainfall totals for Williamson and Davidson counties are expected to be between 0.5 inch and 1.5 inches. Of course, your backyard rain gauge readings may (and probably will) vary.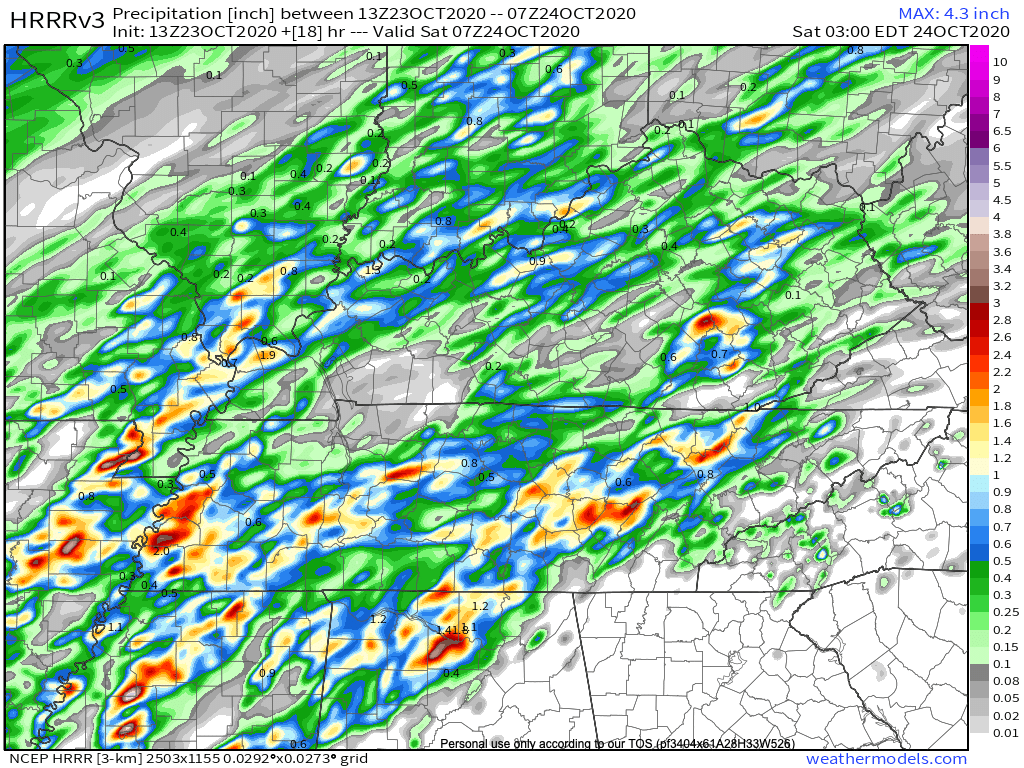 Stay weather aware this afternoon. As always, we will keep you updated on the progress of these storms throughout the day!
Weekend Rain
You may wake up to some drizzle and/or fog Saturday morning. Not to worry, though, because the moisture should subside by Saturday afternoon. Clouds will prevail throughout the day. Temperatures will be reminiscent of pumpkin spice season once again!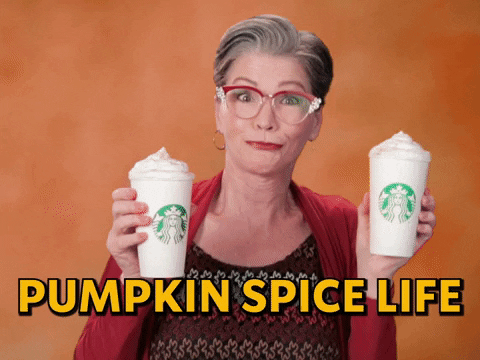 Sunday, the sun may peak through the clouds. Some models are holding onto some moisture, but we aren't expecting widespread showers.
Sunday is your best bet for outdoor weekend plans.
Rain Next Week Before a (hopefully) Dry Halloween
Our next rain chance comes Monday with another system eyeing Middle Tennessee.
A stronger system will chase that system out pretty quickly, bringing better rain chances and colder air Wednesday night and Thursday. Models disagree on timing and intensity–as usual–so we will have a better idea for any threats associated with this system closer to the frontal passage.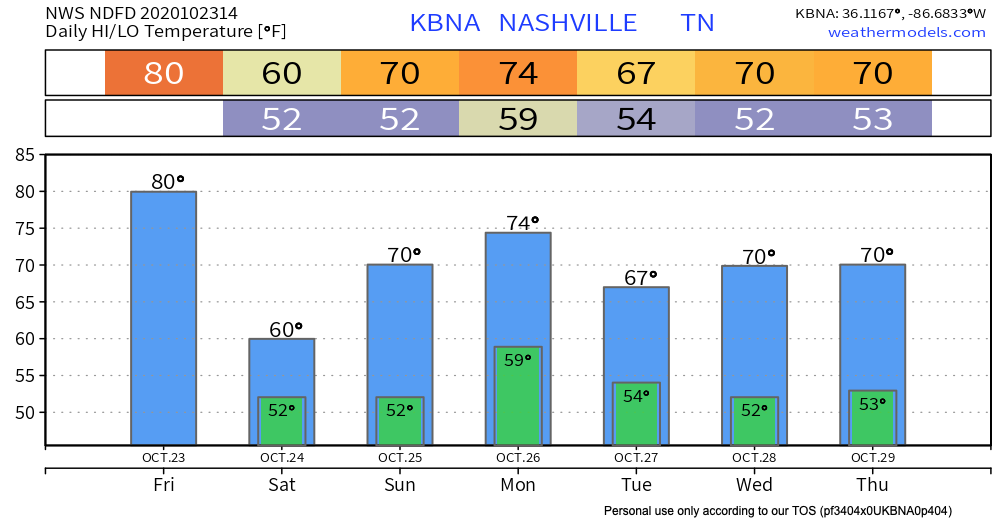 The best news from the NWS Area Forecast Discussion:
All models show a drier weekend for Halloween, so hopefully that trend continues and gets the low east of the area for some dry and seasonal weather next weekend.
Until then, happy Friday!