Another warm afternoon ahead with lots of sunshine and a few clouds. High temperature of 82.
These temperatures are pretty above average for this time of year. But are we surprised?
The average high temperature for October 21st is 70 degrees, so we are a good 12 degrees over.
Same Story Tomorrow
The not-so-fall temps will continue tomorrow and even be a tad bit warmer with a high of 82.
Sunny skies will also stick around for another nice day!
Rain Ahead for the Weekend
There is a chance for showers and thunderstorms on Friday and Saturday due to a surface cold front moving through.
Rain totals don't look especially high, but if you have outdoor activities this weekend, have a rain plan handy. Severe weather is not expected.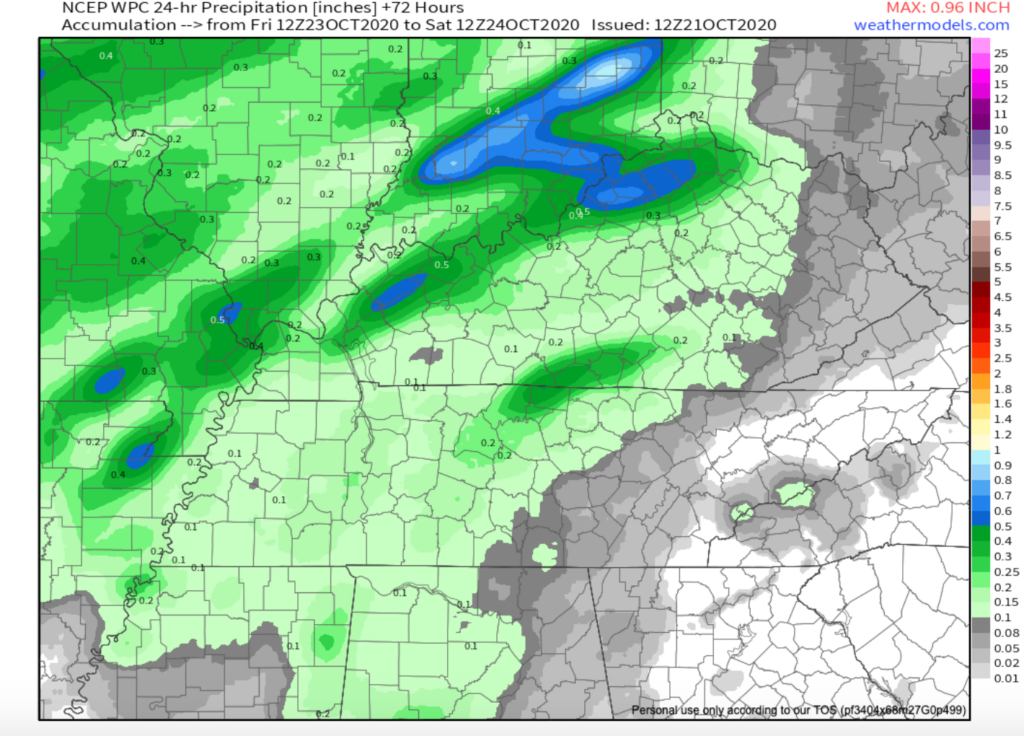 Sunny skies and 80 degree temps return for Sunday.