A Warm Tuesday
Some clouds are hanging out over us this morning. They should begin to make their way out this afternoon.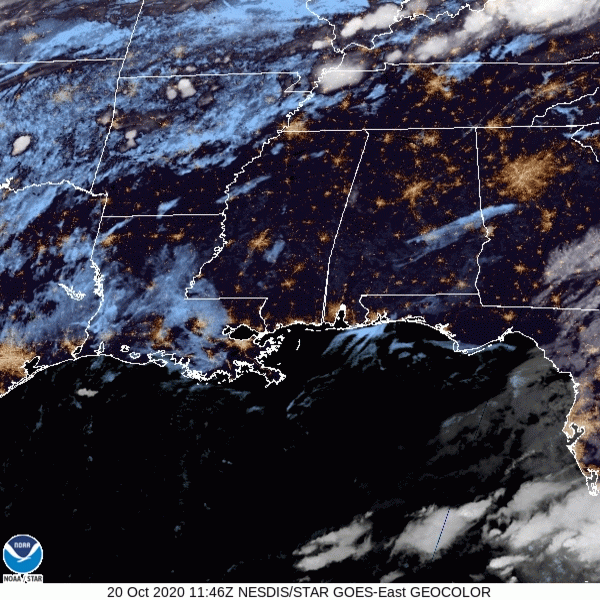 Dew points will return to the 60's today. Not a miserable humidity level, but certainly not pleasant for October! 
Temperatures will top off around 80º in Nashville this afternoon.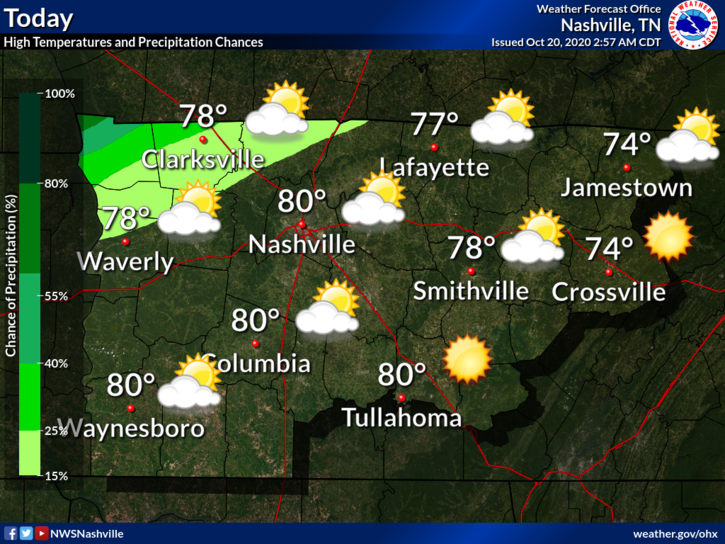 Showers should stay off to our north and west. I'm not completely ruling out a sprinkle or two this afternoon, but it won't be anything plan-altering.
Here's some daily trivia that you can "wow" your friends with:
More of the Same for the Next Few Days
We will continue to be warmer than average through the end of the week. We should also stay dry through Thursday. It will be beautiful weather to spend some time outside!
Enjoy the 80's before a cool down heads our way this weekend.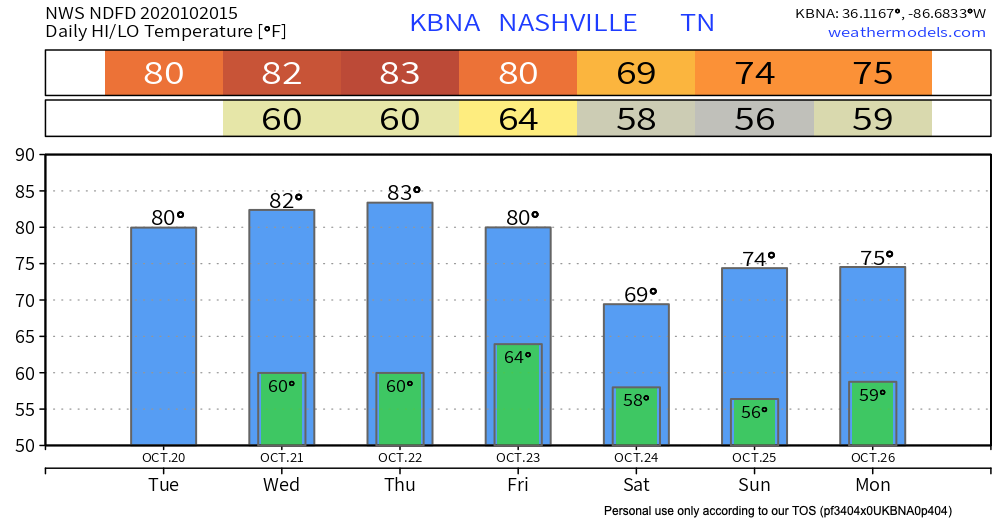 Along with the more fall-like temperatures comes a chance of rain starting Friday through Saturday afternoon. No good ETAs and totals appear light, around 0.1″ total each day. Probably not enough to rain anything out, but enough to require a rain jacket. Dry weather returns Sunday. All this might change, though. Forecast accuracy at this range is suspect.