Behold the Urban Heat Island…
We will warm up to 68° today with bright sunshine.
No 30 degree temps tonight. Lows should settle in the upper 40s to around 50. Warmer than this morning was.
Sunday
Few more clouds than Saturday and touch warmer with a high of 71°. Perfect for a noon kickoff. Expecting a south wind around 10 MPH or so., for all those times Kern will be holding the PATs.
Euro model develops some showers over West Tennessee. Some of those might try and make their way close to us Sunday afternoon.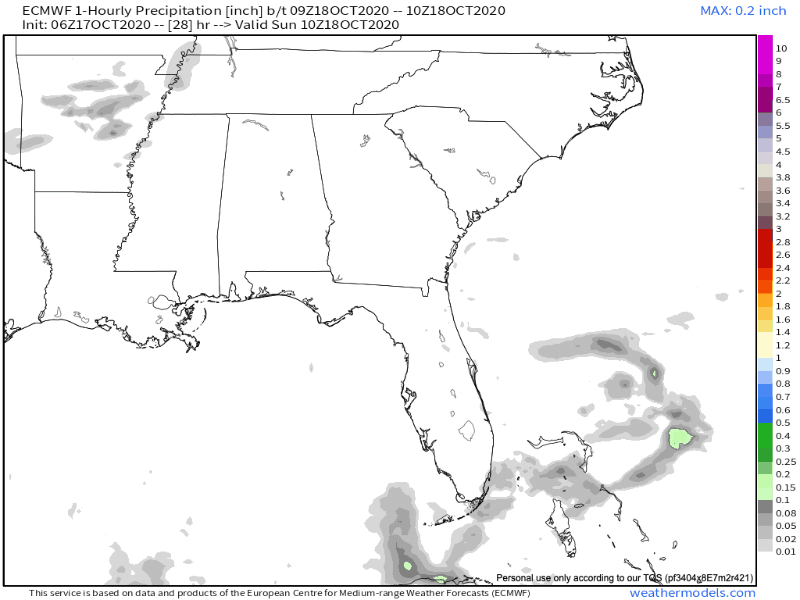 Unlikely we will get wet. Something to watch.
Heating Up Next Week
Mid 70°s to start the week maybe touching 80! by mid-week.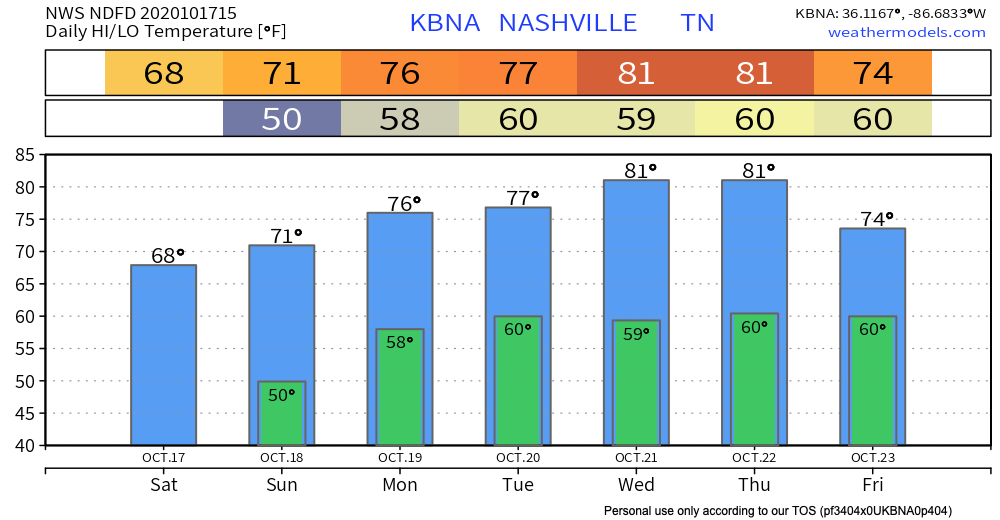 There are some signs that rain might return at some point during the week but models disagree on when and how much.
Euro Model keeps up dry early in the week with showers/storms missing us to our northwest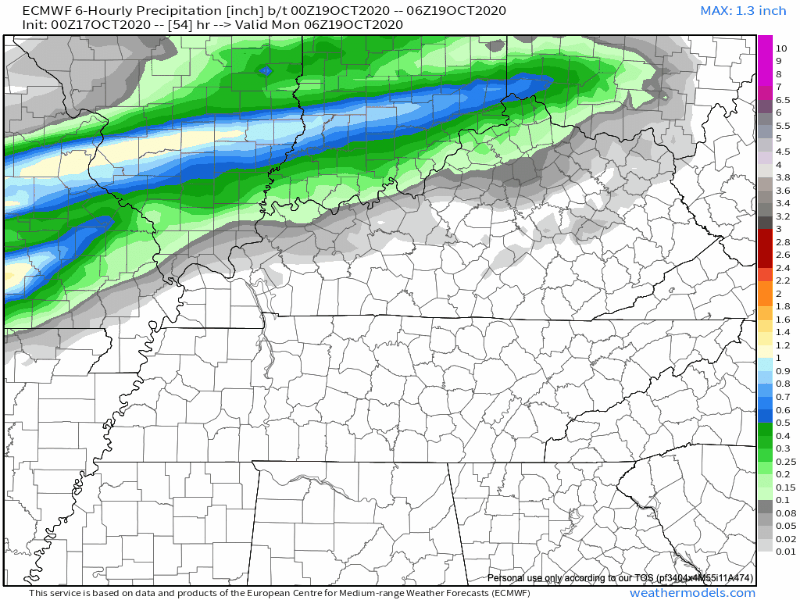 There is some evidence that rain could return by next Friday but there's still plenty of time to iron out those details.
Until then, enjoy this beautiful fall weekend.