Clouds on Their Way Out; A Pleasant Day on Its Way In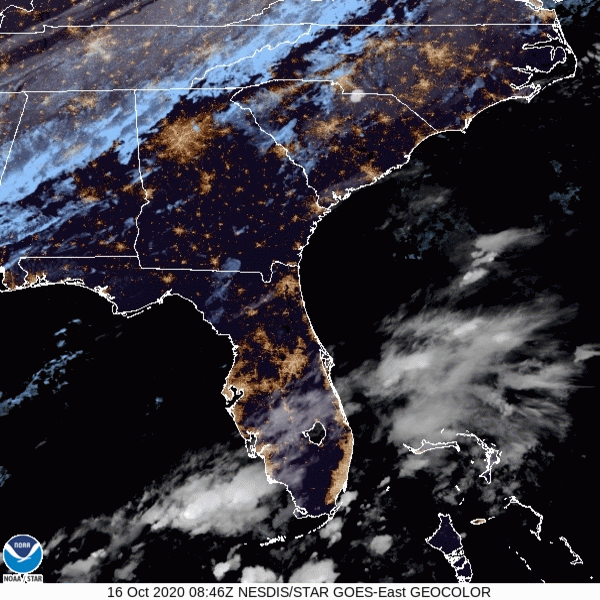 Lucky for us, no rain today. Just sun!
Behind those clouds is a swath of chilly air. What can you expect? Some of the coldest temperatures so far this fall!
Good or bad–I'll leave that up to you to decide.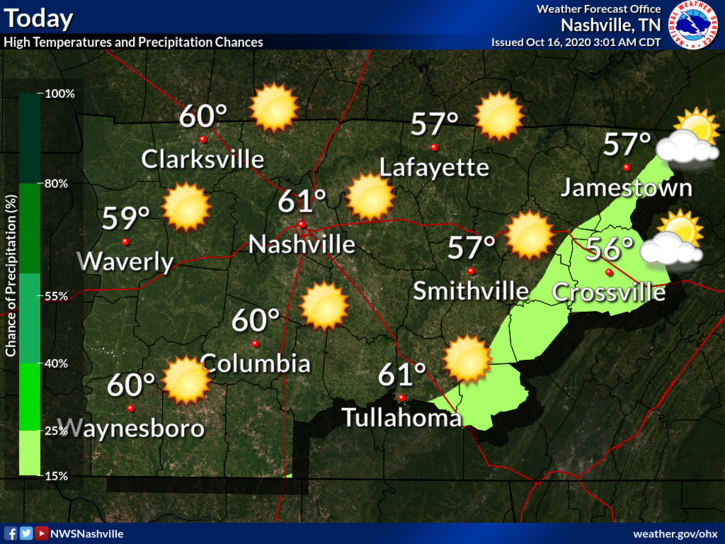 Overnight, temperatures will drop to the upper 30's.
The NWS just placed us under a frost advisory for tonight, so make sure to cover any sensitive plants!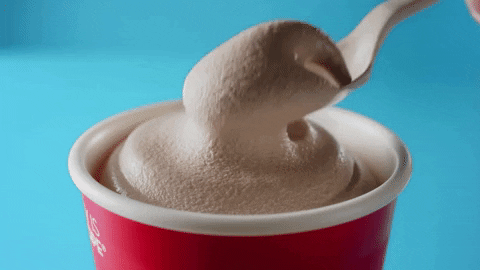 I'm with you on this one! We're not quite there yet. Missing two key ingredients (moisture and freezing temperatures).
So How Cold Are We Actually?
In case you're curious, here's how today's temperatures stack up: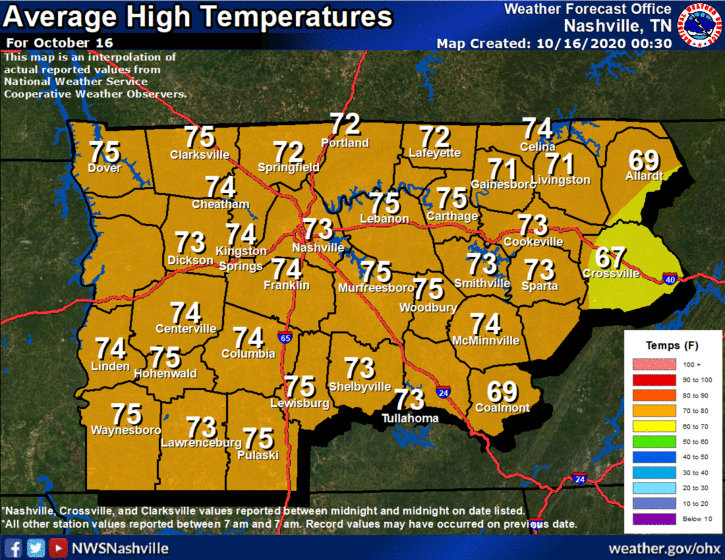 Compared to the average high temperature for this time of year, we're about 12º colder than normal.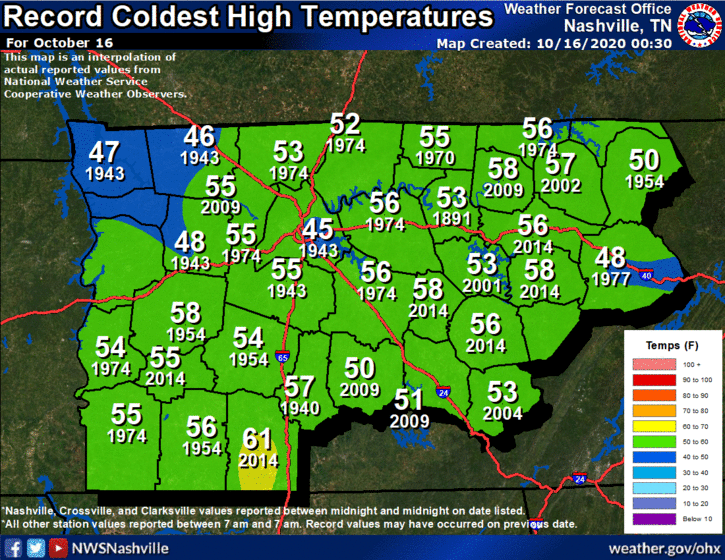 We're a little bit closer to tying the record coldest high–especially in Williamson County–but not there quite yet.
For as many records as 2020 has broken, this cold front won't be one of them.
*breathes sigh of relief*
Dry Weather Prevails Through the Weekend
A wind from the south will develop over the next couple of days, bringing in some warmer air.
Temperatures will reach the mid-60's on Saturday.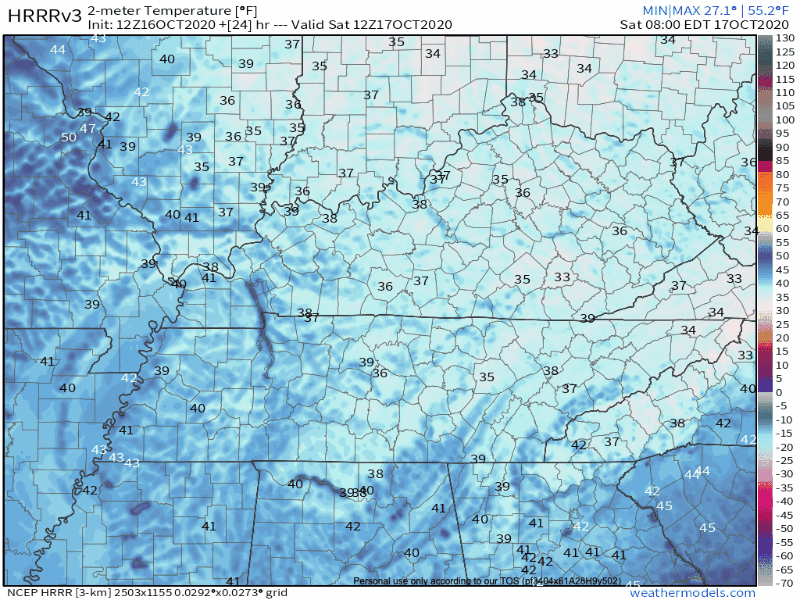 By Sunday, we will top off around 70º. Good news for all you Titans fans!
We Will Continue to Heat Up Next Week
We haven't said goodbye to warm temperatures just yet!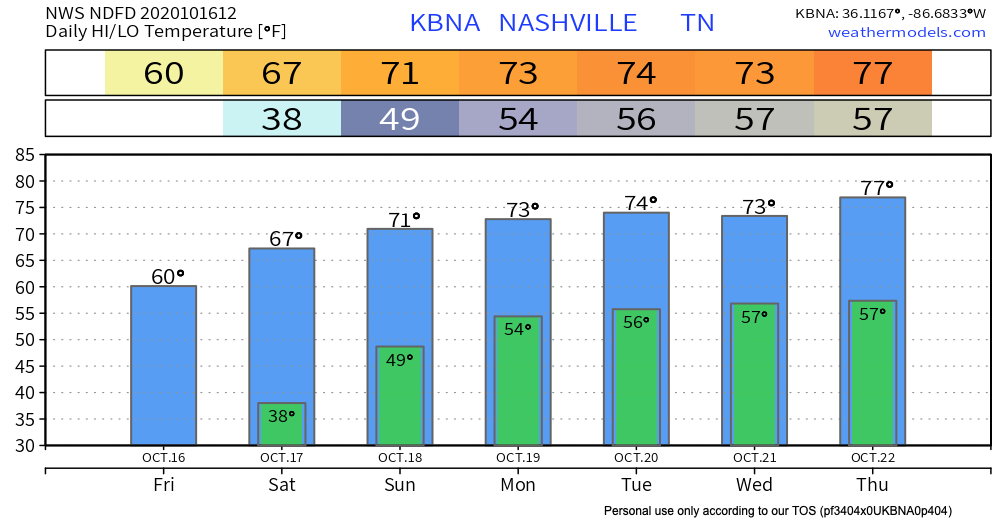 Models are still in disagreement about when we might see rain. We should stay dry through the beginning of the work week at least!
More seasonal temperatures will return by the end of the week, so your pumpkins can feel relevant once again.
Until then, happy Friday!