The remnants of Hurricane Delta have moved along and are now out of the picture.
Although, we are still experiencing overcast skies today that could possibly bring us showers this afternoon with a high of 81.
Timing will be after 5pm and the potential storms are not expected to be severe.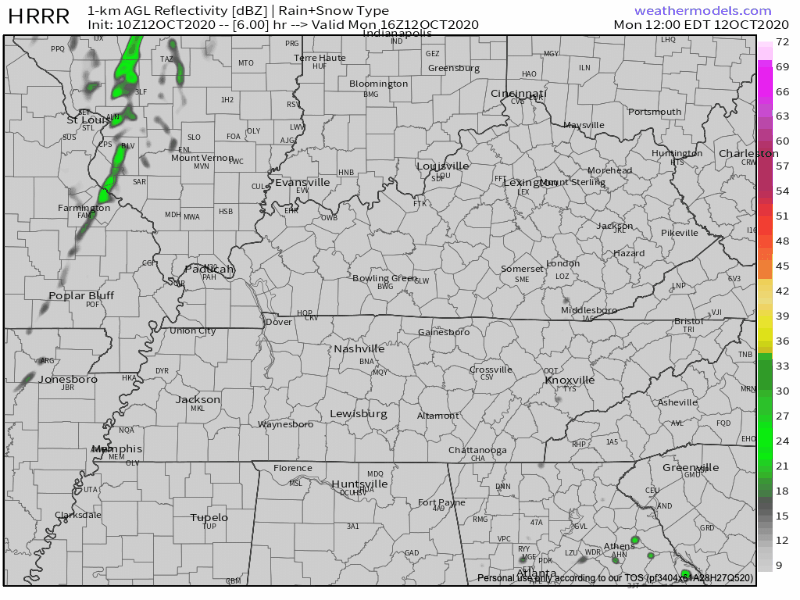 The good news is that these showers are a result of a weak cool front that will be pushing through late today. Expect generally light amounts today with little, if any, thunder.
Staying Dry for the Next Couple Days
We have a break from cold fronts Tuesday and Wednesday leaving us sunny and dry with temps in the 70s.
Cold Front Part Two
Another cold front is quickly following today's. This one is expected to cross us later Thursday into Thursday night.
Moisture and instability are fairly low in this system, so nothing more than just rain should come as a result.
Those showers will potentially take place Thursday night after 8pm.
Frost in the Forecast for the Weekend
Post Thursday's cold front, the low Friday night is going to be 39 degrees with some frost possible.
Highs through the weekend will be nice and cool in the 60's. No precipitation is expected with clear, sunny skies.