Last Day of Delta!
Delta is now a post-tropical cyclone. Its center is located to our southwest this morning.
Delta's remnants produced light showers this morning. According to the HRRR model, they should clear the area around noon.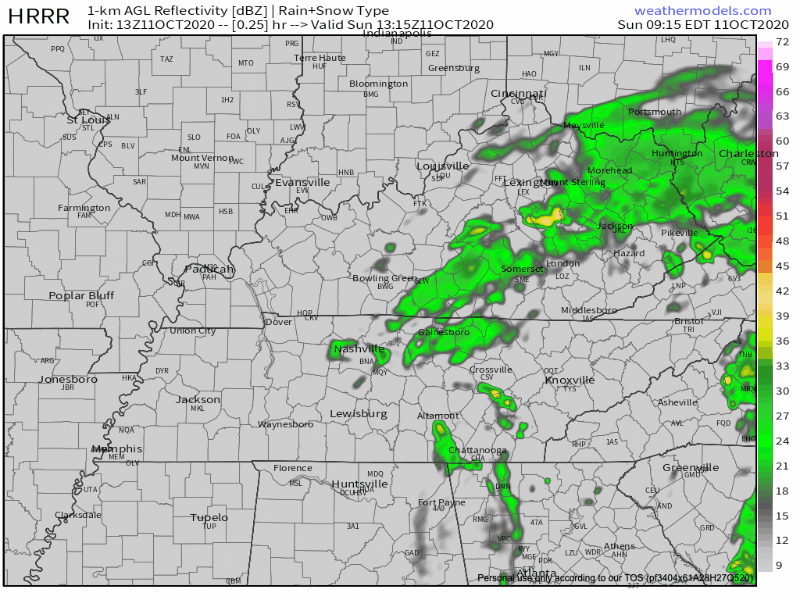 Most of Williamson and Davidson should stay clear of additional meaningful rainfall today. Drizzly, light rain should develop on the back side of the system.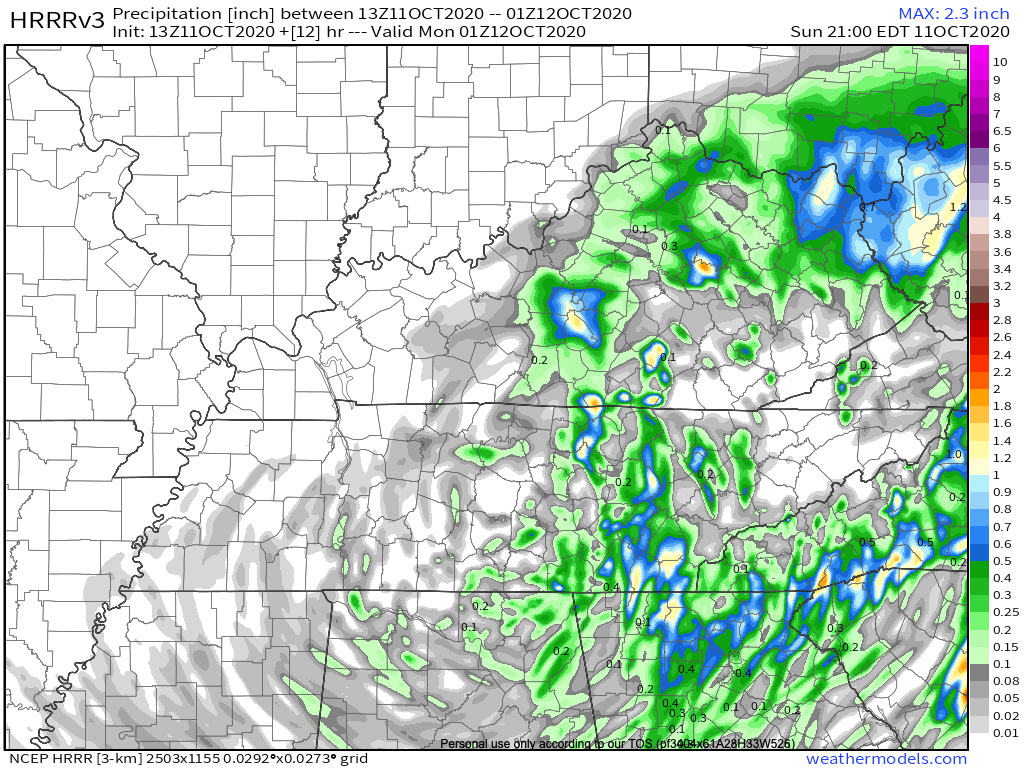 About Yesterday…
Lots of rain. That's pretty much the bulk of the story.
Take a look at rainfall totals from 7am Saturday through 7am Sunday: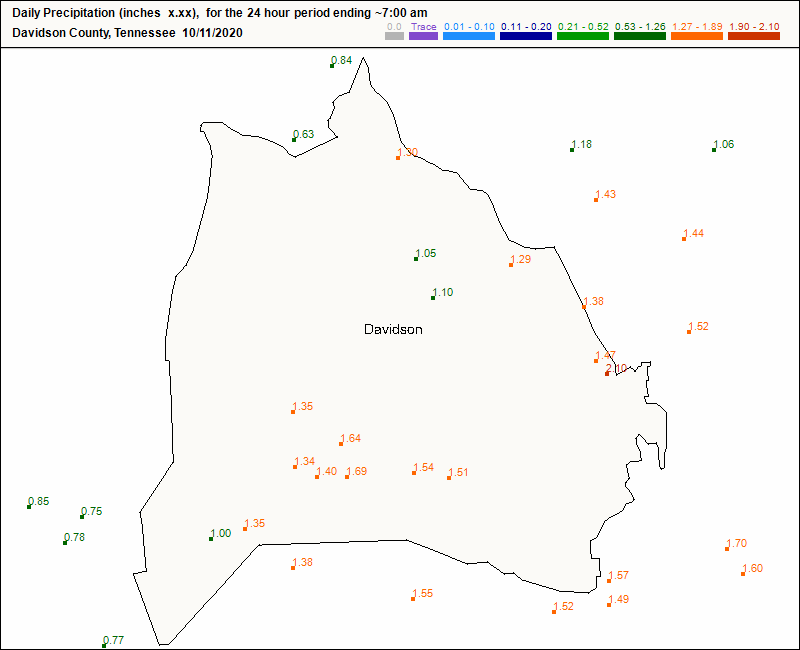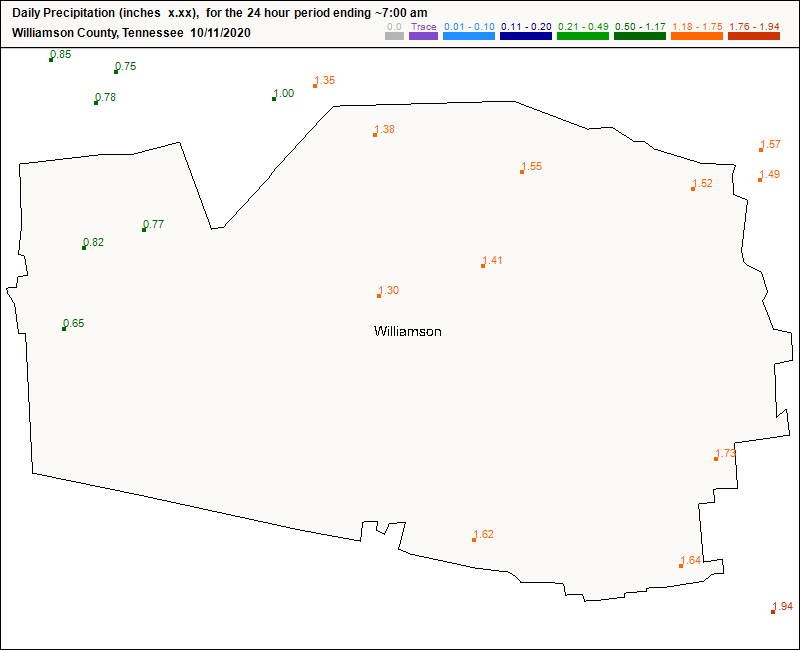 Drier & Warmer This Week
A weak cold front is riding on the heels of Delta. Notice I said "weak." The high Monday will be 83º…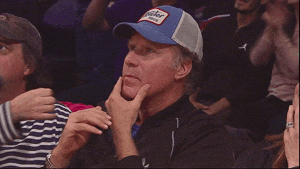 A few scattered showers may make their way into Middle Tennessee Monday afternoon/evening. Nothing to impact much, if anything, you have going on.
After Monday, we're looking at a beautiful rest of the week. High humidity will depart. Our temperatures will be a little bit of a rollercoaster though.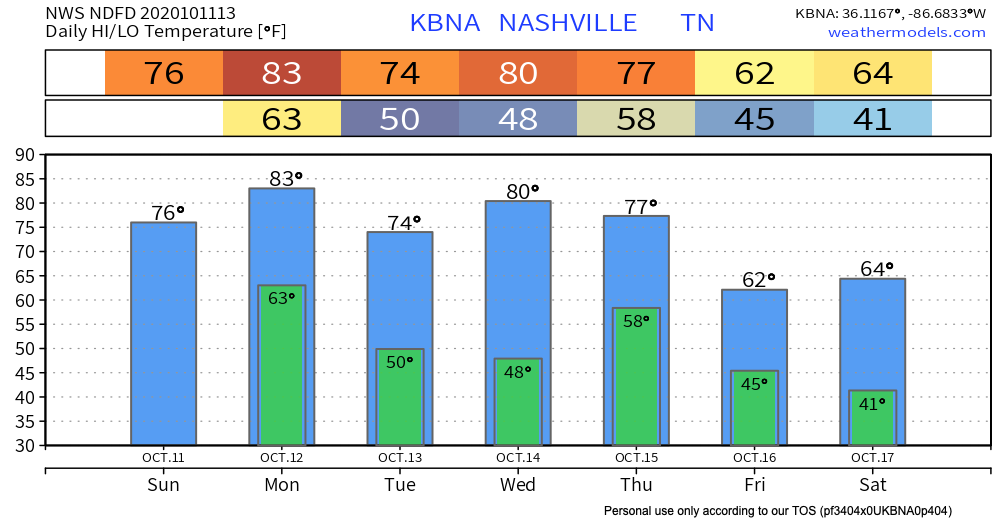 Another cold front (stronger this time, thankfully) will move through on Thursday, bringing our temperatures down for the weekend. Not quite frost territory, but our lows will be in the 40's!