Keep The Rain Gear Handy This Weekend!
Category 3 Hurricane Delta still churning in the Gulf of Mexico this morning as its arrival time to make landfall awaits tonight.
A build-up of cloud cover over the Middle Tennessee area into the afternoon is due to the very outer bands of Delta as it approaches the Louisiana coastline.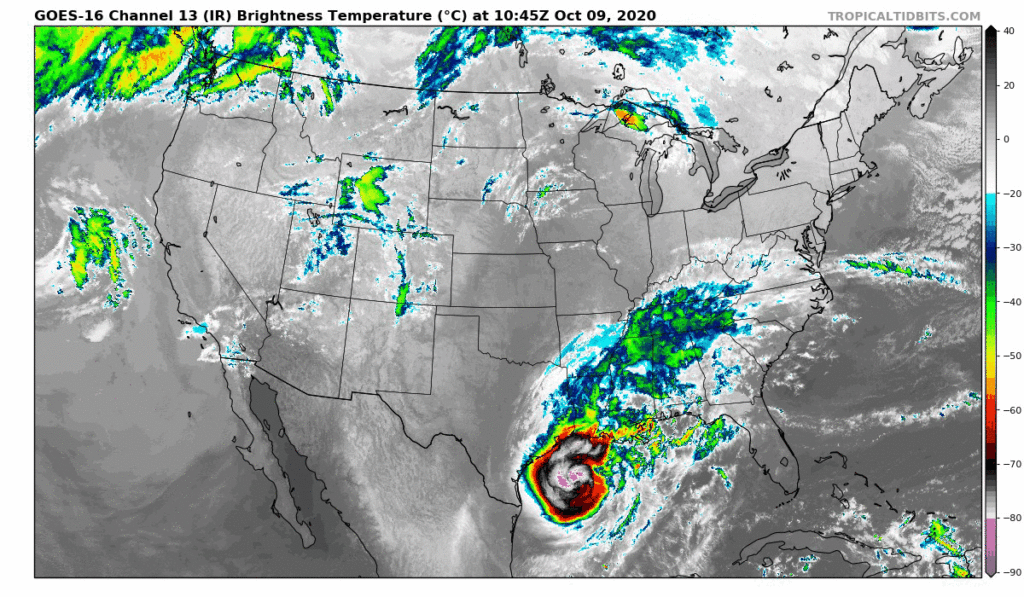 Delta will pack some rain for Davidson and Williamson County this afternoon until Monday as most of the remnants of Delta will pass over us throughout the weekend.
For today, mostly cloudy and a few pockets of showers into the evening hours, becoming more widespread tonight after 1 AM.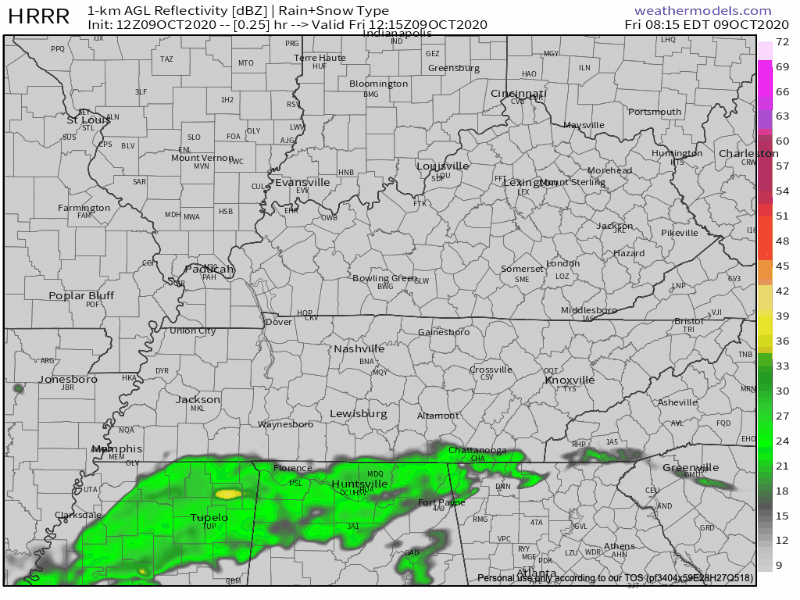 Most of the heavier rain will pick-up early morning Saturday and stick around throughout the day and into Sunday. The HRRR model below indicates our radar for Saturday into the mid-morning hours.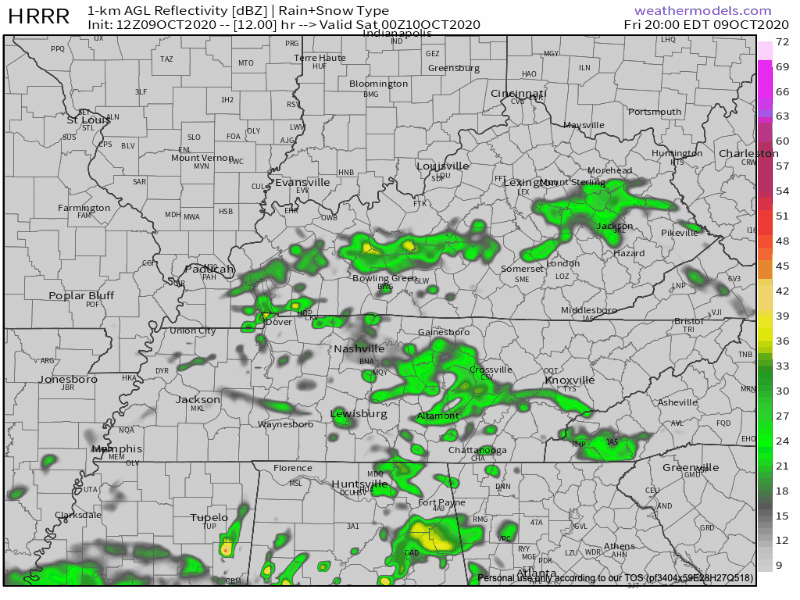 The National Hurricane Center still shows Delta as a Tropical Depression moving directly over Middle Tennessee. As it inches closer to us, winds are expected to pick up around 15 MPH and gusting to 25 MPH.
How Much Rain?
A slight risk for Flash Flooding over the next 3 days is something to be cautious about. But from the National Weather Service of Nashville:
It has been pretty dry around the area and with this amount of rain occurring over a fairly long period, do not anticipate major flooding issues.

NWS Nashville Forecast Discussion 10/9/2020
Below is the WPC Excessive Rainfall outlook. Flash flood watched have been issued for counties to our west, but not for us.
The EURO expects somewhere around 2.5 inches of total rainfall amounts. The National Weather Service Forecasters Discussion predicts this is a little too high, as they have forecasted to be around 1.5 – 2 inches.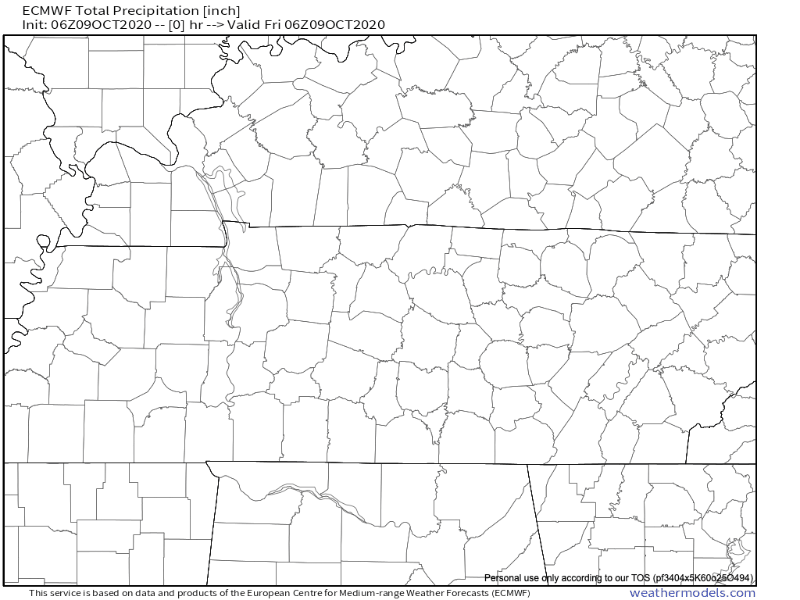 The Weather Prediction Center expects around 2-2.5 inches. We're going to shoot for the middle range and say a little higher than 2 inches total accumulated this weekend.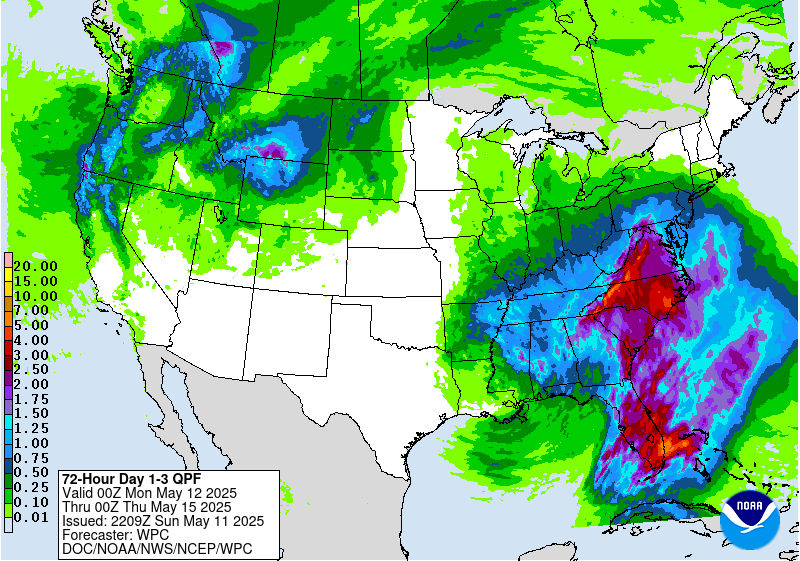 A Lot Of Cloud Cover = Cooler Temps
A lot of moisture headed our way into the weekend with this tropical system approaching so our temperatures remain pretty steady with the increase in cloud cover.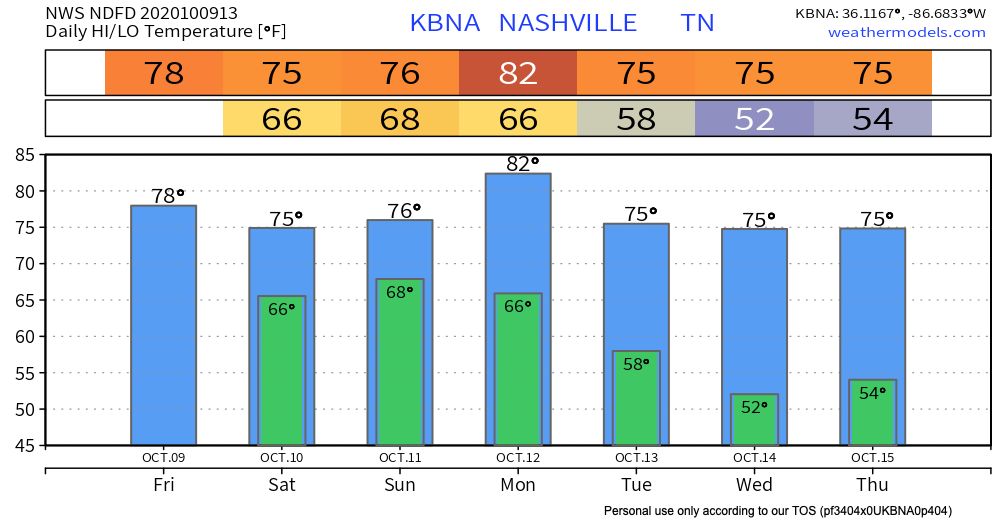 Mid-to-upper 70s this weekend before the sun returns on Tuesday.
A frontal system will swing over the area Monday afternoon, but not expected to change much in the way of our temperatures.