Few passing clouds today. No worries. High 85.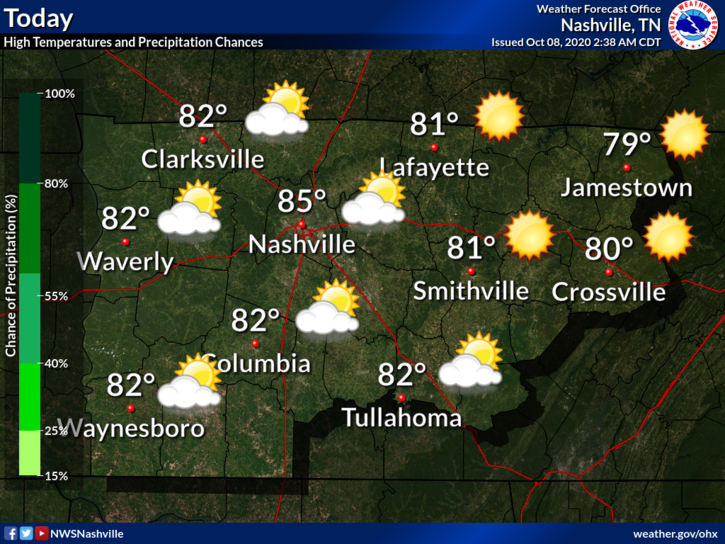 Delta Expected This Weekend as a Depression
Hurricane Delta is expected to make landfall on the Louisiana Coast Friday Evening. It will impact the same areas, now covered in blue tarps, because of Hurricane Laura.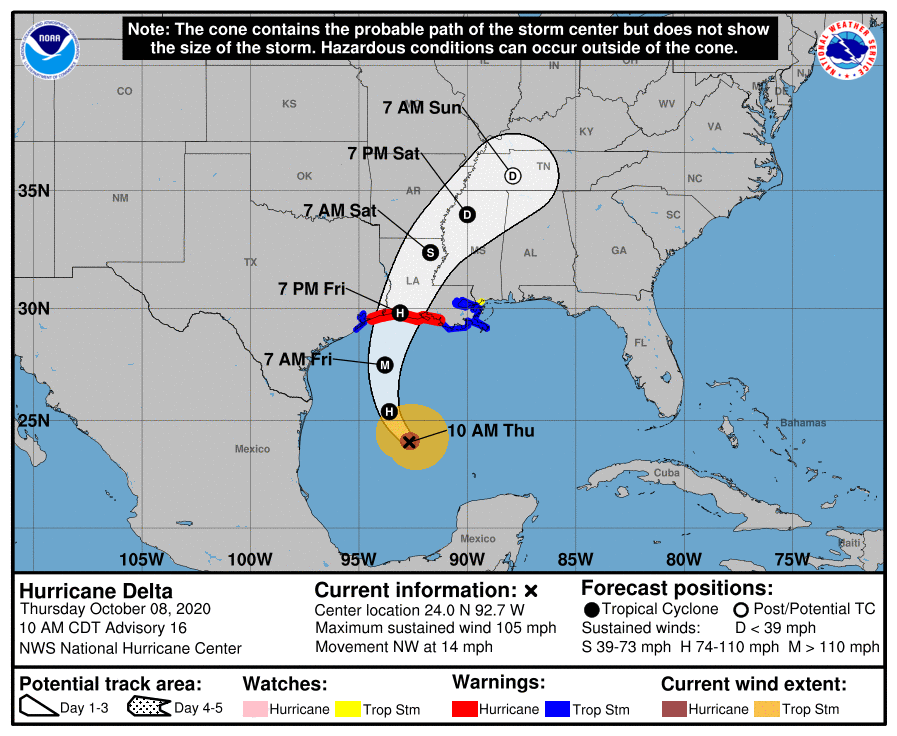 Models starting to agree on timing.
The GFS model predicts light rain as early as Friday night, a break during the day Saturday, then off and on precipitation Saturday afternoon/evening through Sunday afternoon/evening.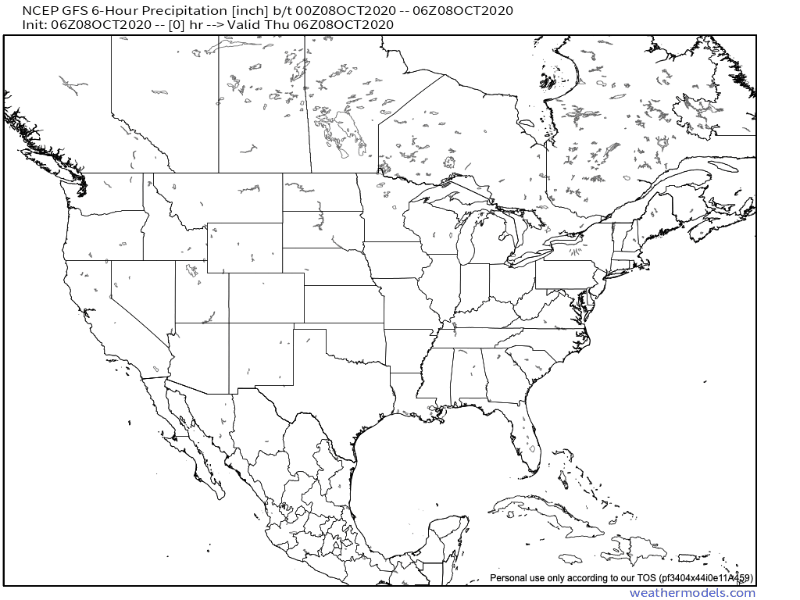 The Euro model is very similar. Light rain as early as Friday night, with off and on heavier rain through the weekend.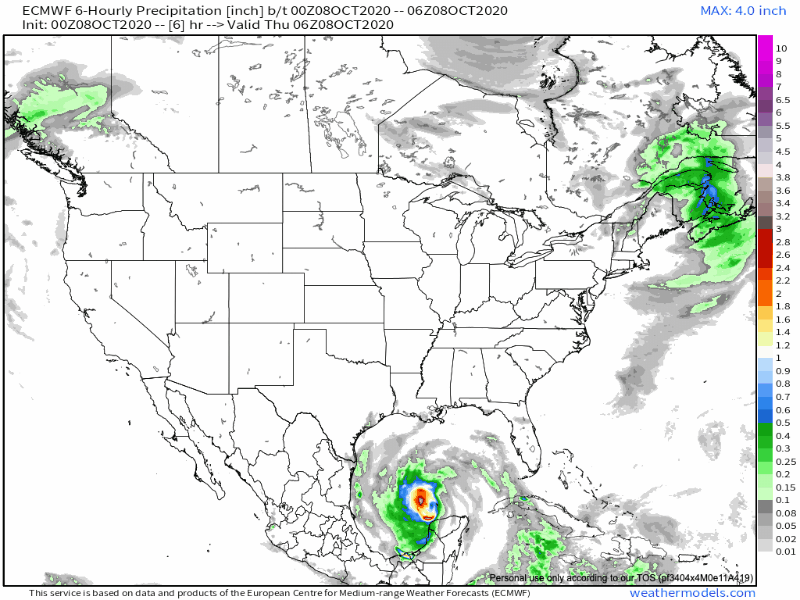 Some of the rain could be heavy at times, especially Saturday-Sunday. Both models end the rain Sunday night-Monday morning.
Washouts possible, but flooding not a current concern.
We've been dry the past few weeks, so rain will be absorbed. Rain will be spread out over the weekend, allowing for runoff.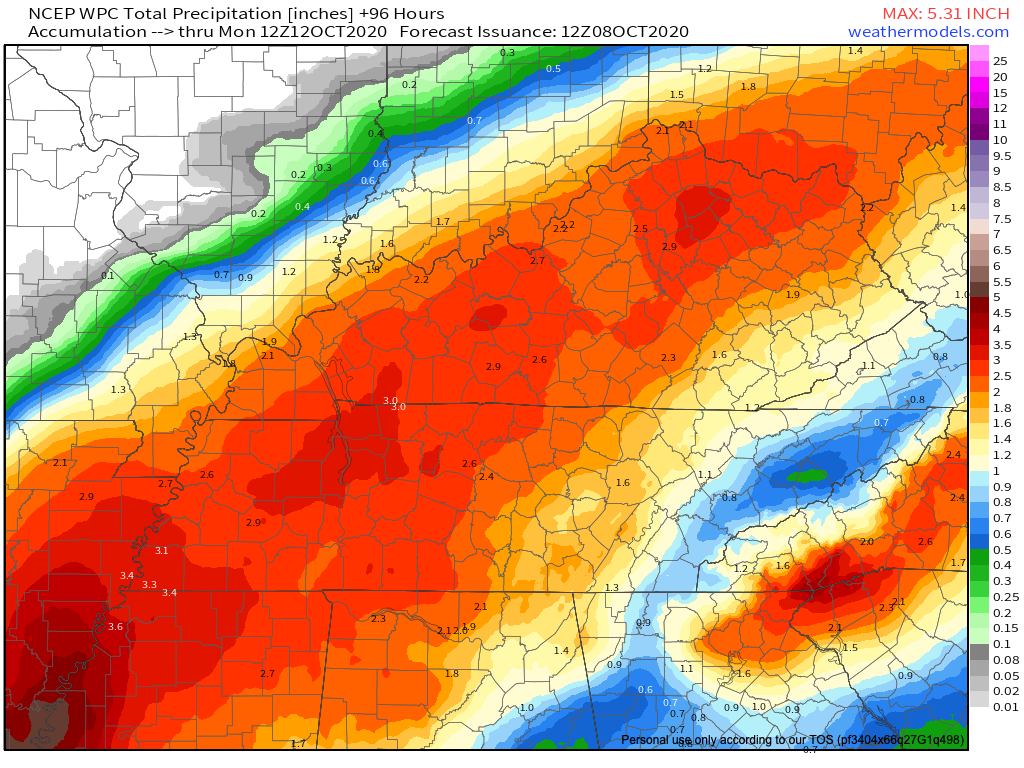 Severe Weather?
Also not of great concern but as always with weakening tropical systems, we'll watch for a low-probably/weak tornado threat. SPC keeps the a low-end threat just to our south.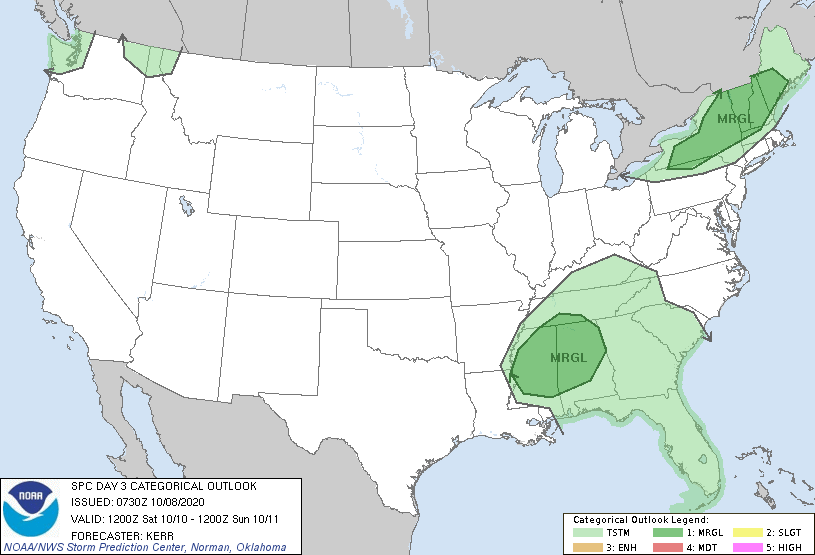 Here's what NWS Nashville says:
The severe weather risk with Delta appears quite minimal as forecast instability will be near zero and the associated low level wind fields look to weaken quite rapidly as the system moves across Middle Tennessee.

NWS AFD 10-08-2020
No instability = no tornado concerns. But with the center passing very close by, you can never totally rule a brief, usually weaker spin-up. Anxiety level is near zero.
Editor's Note: I would not lose sleep over it.
Winds could gust in the 25-35 mph range but that isn't enough to warrant concerns.
Stay tuned in to future updates as Delta approaches and make sure you are receiving the newest information.