Nothing to talk about today or Thursday. Mid 80°s and sunshiny.
Hurricane Delta Will Be Tropical Depression Delta When It Gets Here
Hurricane Delta is expected to make landfall on the Louisiana coast Friday night.
It will weaken and move inland and head our way this weekend.
Models disagree when the rain will get here (and when it'll leave).
We're pretty dry so it should be difficult to flood us out.
And it looks like the heaviest rain will go west.
The GFS model predicts this will be a late Friday night, most/all day Saturday, gone around noon Sunday rain event.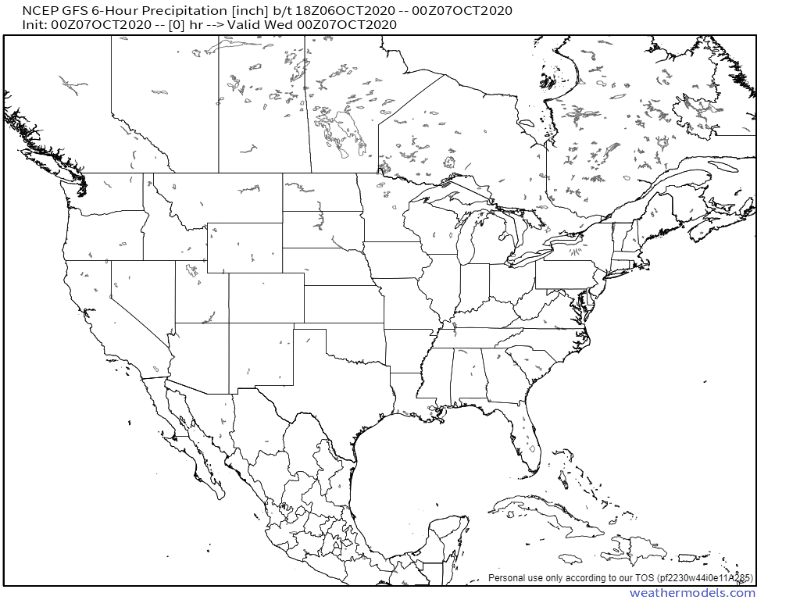 Notice all the heavy rain goes west of us.
The Euro model slows Delta down, swings it further west, and rains a little bit on us Saturday, Sunday, and Monday.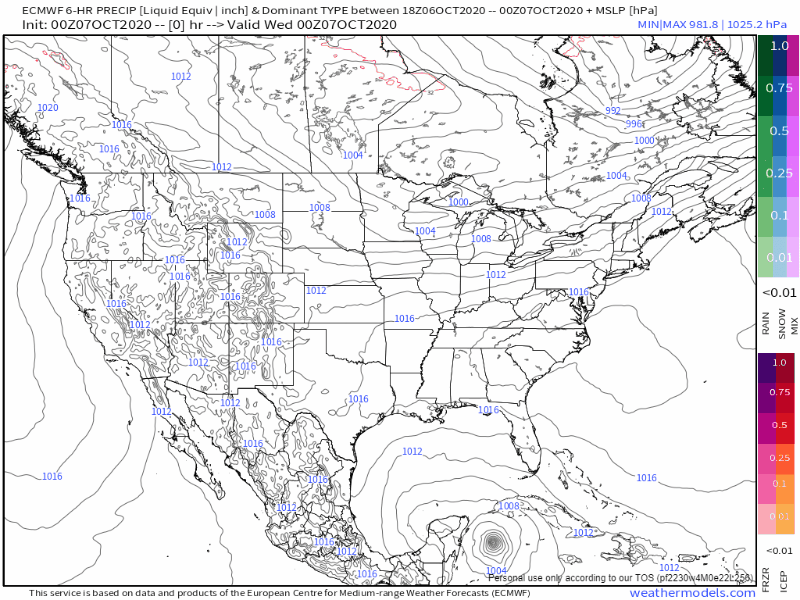 Both models suggest the heaviest rain will be west of us sometime Saturday, Saturday night, into Sunday morning: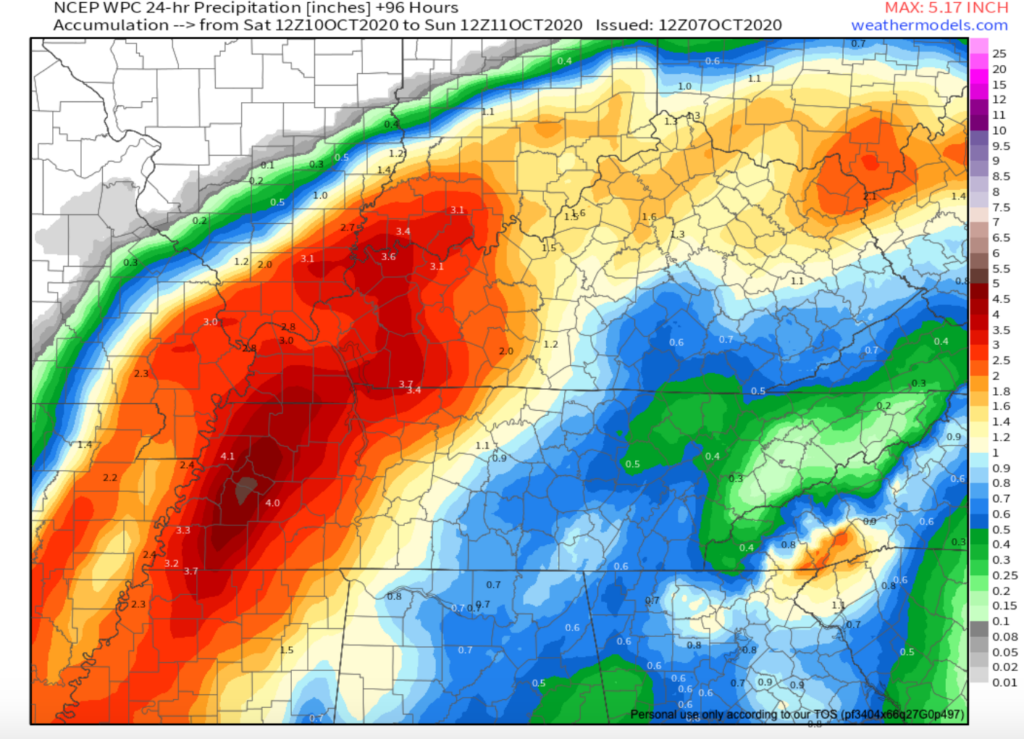 Winds, tornadoes?
Not really worried about that, but we will watch it. Today NWS-Nashville wrote:
Forecast soundings show impressive low level shear with the weakening tropical cyclone as it moves into the area on Saturday, but with little or no instability. Thus the several weather risk also currently appears very low, but will have to keep an eye on it.
So without instability, you can't get tornadoes. However, with the center of what will be a tropical depression passing close by to our west, we always have to keep an eye out for a quick, usually weak, spin up tornado. We'll be watching the west side of the storm as it moves north through LA to see if it's producing tornadoes in MS. That'll be a clue. For now, I'm not worried about it, and it should not trigger March 3 tornado anxiety.
As far as winds go, the GFS model (which predicts Delta closer to us and therefore windier) has only 30+ MPH wind gusts. Not that big of a deal.
Better information on the forecast of impacts for Middle Tennessee will become clearer over the next few days. Old information is no good, new information is almost always best.