The Calm Before the Storm (Literally)
The beautiful weather persists for a few more days! An upper ridge is building along the Gulf Coast ahead of Hurricane Delta which will cause our temperatures to continue to warm. High temperatures should top off in the upper 70's today.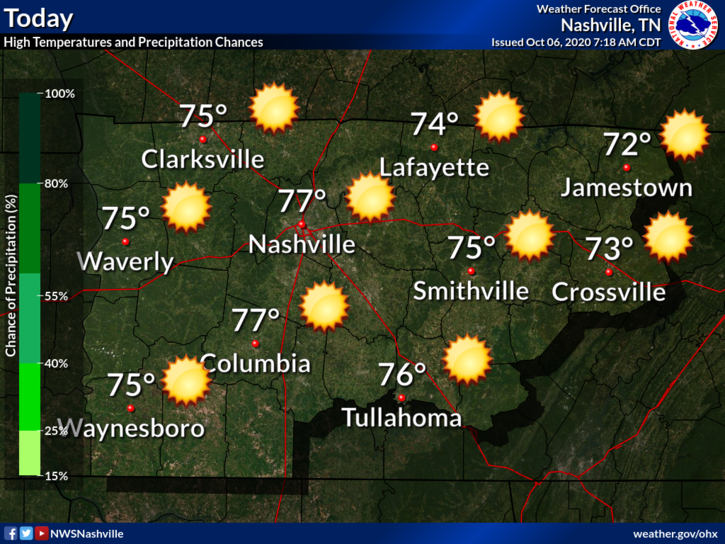 The air is pretty dry, so we aren't expecting any rain today.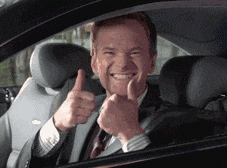 The warm up continues Wednesday and Thursday. We will reach the low 80's by the end of the week.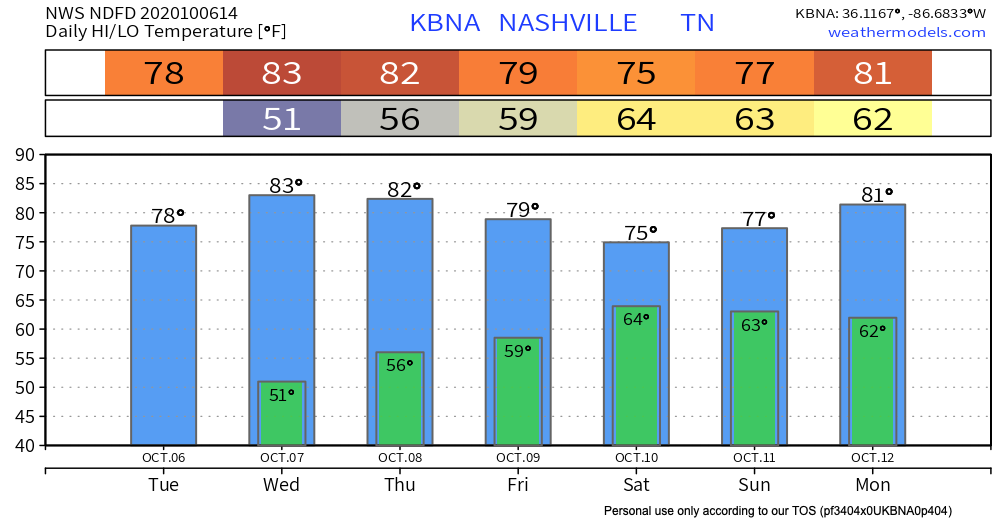 Enjoy the warmth and sun before rain approaches for the weekend!
The Latest on Hurricane Delta
If you're heading down to the coast for fall break this weekend, pay close attention to the track of the hurricane.
The storm was just upgraded to a major hurricane (category 4). It's currently located over the Caribbean Sea. It's forecast to lose strength by the time it makes landfall on the Louisiana coast.
In terms of Middle Tennessee impacts, the cone of uncertainty includes Nashville at this time.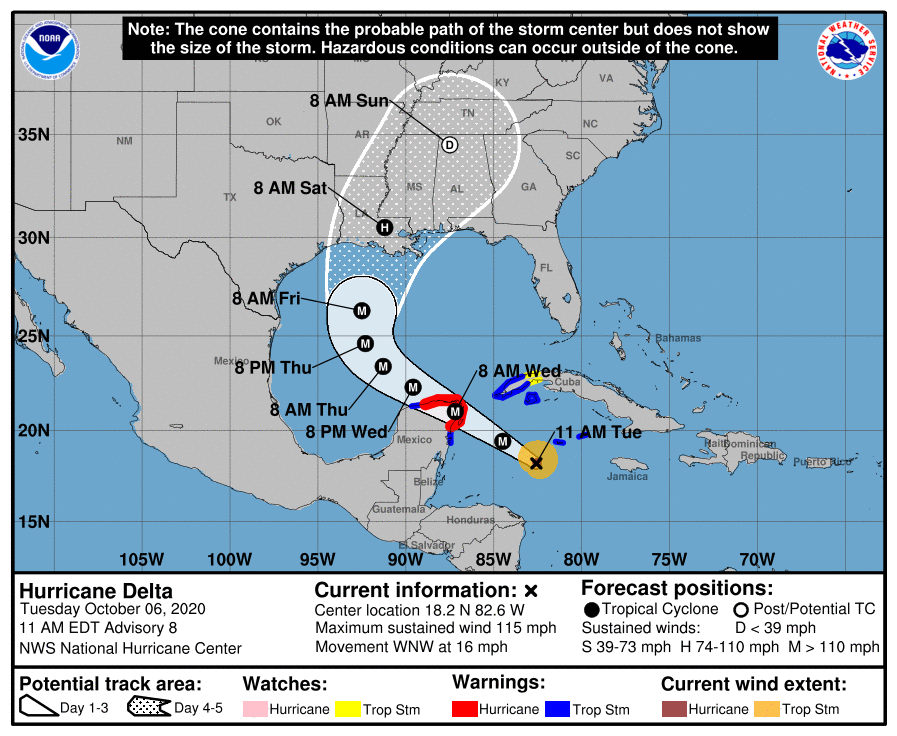 Friday, precipitation will begin with some light rain showers across the area. The remnants of the core of the storm may reach us as a tropical depression between Saturday and Sunday. We expect rain, and lots of it.
In terms of rainfall totals, the GFS has most of the area approaching 3 inches of rain over the course of the storm.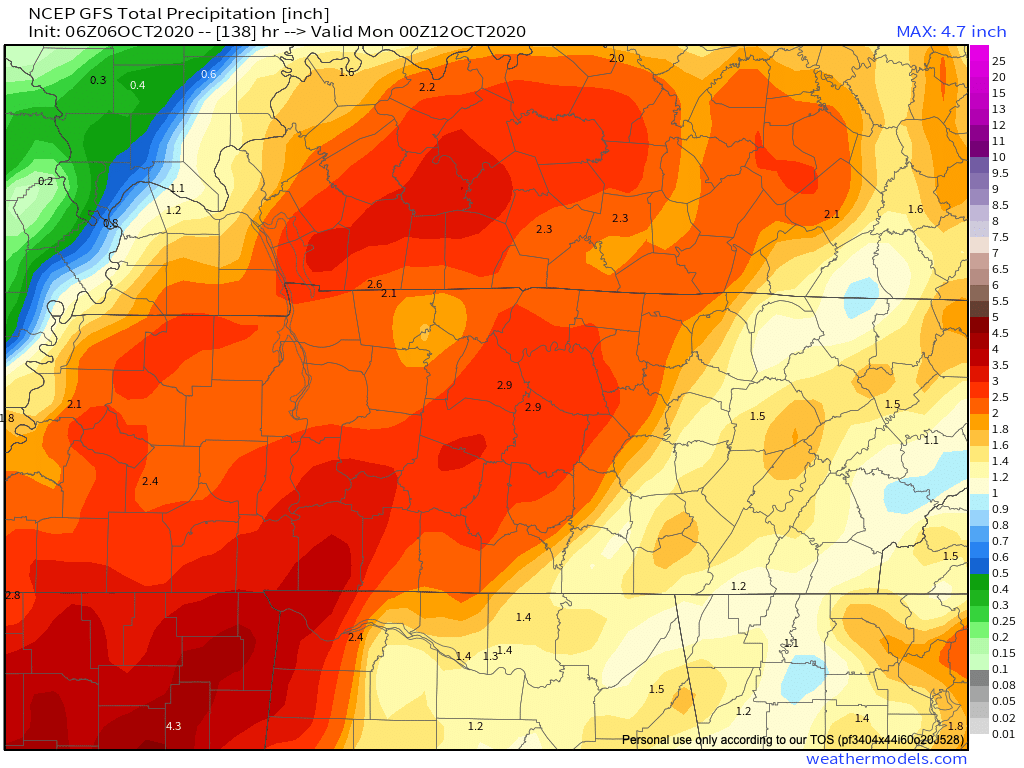 The Euro isn't quite so generous with the rainfall and keeps us under 1.5 inches. The Euro also has the storm moving out of the area about 24 hours after the GFS.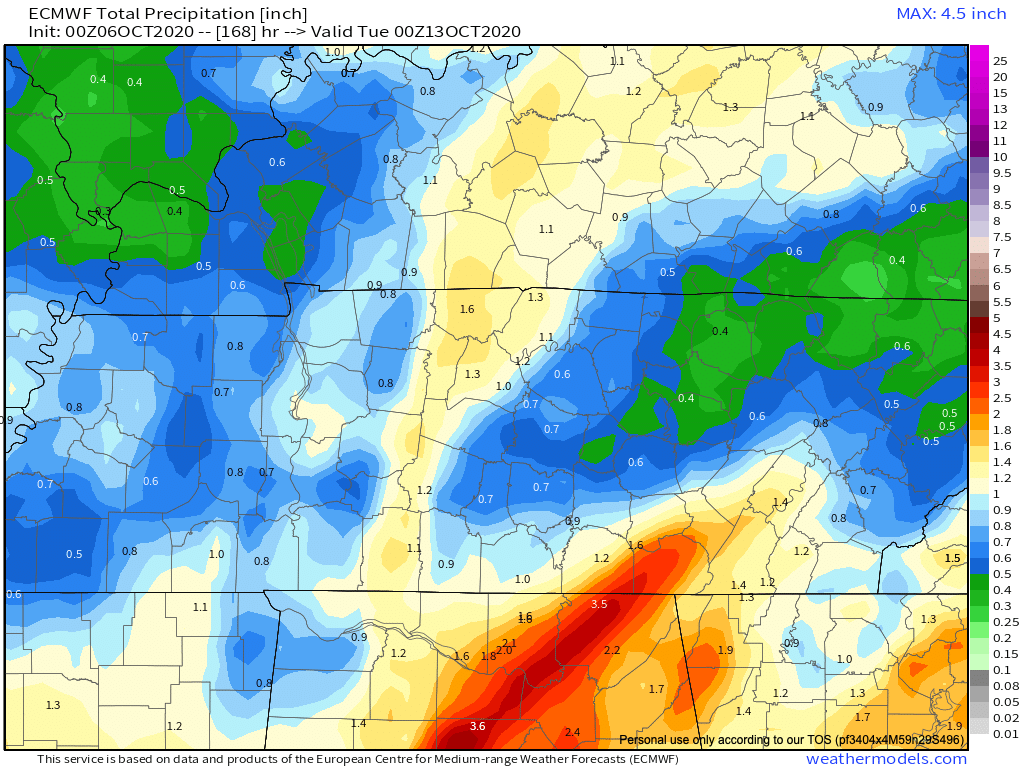 Models continue to struggle with the timing, track and intensity of Delta from run to run, with the latest GFS taking the system across our eastern counties while the ECMWF is roughly up the Mississippi River – and both models much slower than before.

-NWS Area Forecast Discussion
It's still 3 days out. Forecast tracks can and will change.
Unfortunately, we can't control the weather. Otherwise we would make sure the weather was dry for the Titans game. Fingers crossed there's a clearing for some Sunday football!
Enjoy the sun today, and happy Tuesday!