Cold front passage yesterday afternoon allowed our temperatures to cool, leaving us with a pretty chilly morning in the 40s.
We'll warm into the upper 60s by this afternoon with a lot of sunshine and some pretty dry air.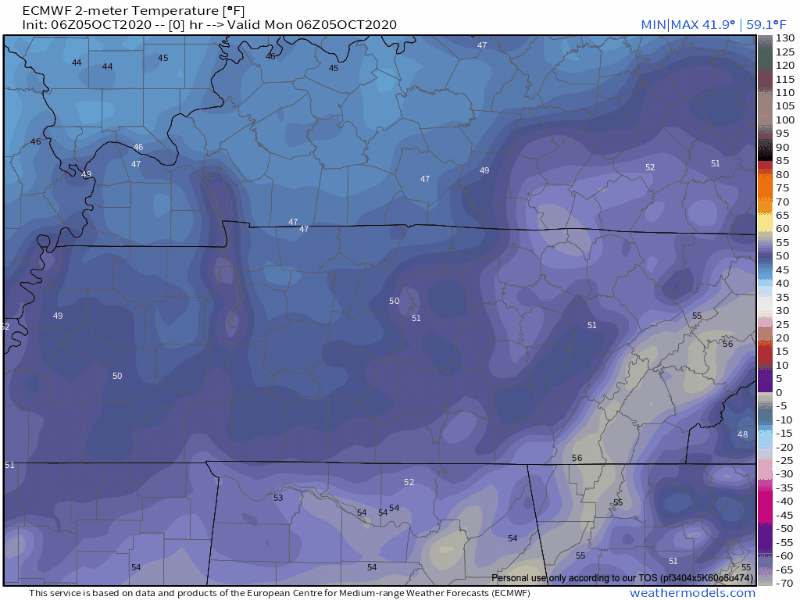 Our last cooler day ends today as high pressure builds in through the remainder of the workweek allowing our temperatures to climb into the upper 70s to lower 80s.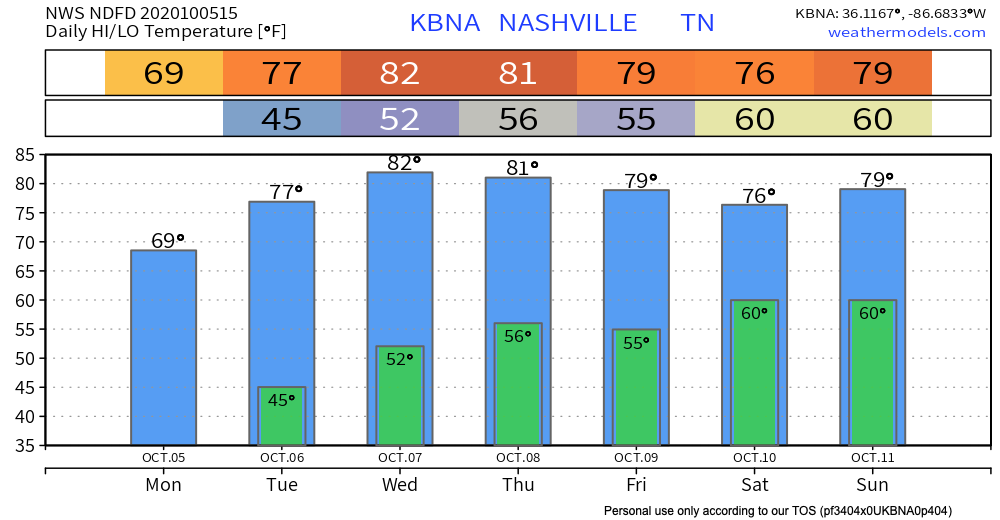 A very pleasant week headed our way. Fortunately, the rain will be held off until the weekend, so enjoy the pleasant weather while it lasts!
High Temps Gradually Warm To Near / Above Normal
Basically all of the eastern and midwestern United States are going to be warmer than average for the next 6-10 days, according to the Climate Prediction Center.
Middle Tennessee, for this period, normally falls in the 72-73 range, so we'll be slightly above average throughout the week.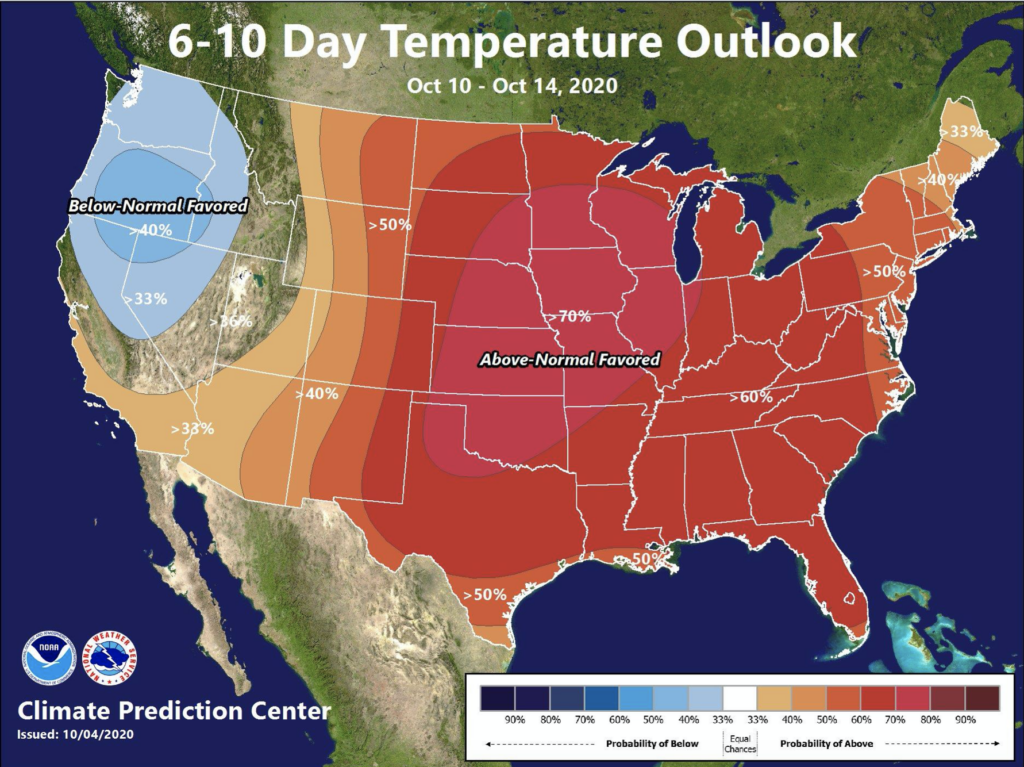 Headed Down to the Coast This Weekend?
Incoming Tropical Storm Delta currently situated in the Caribbean Sea just south of Jamaica… and is headed toward the Gulf of Mexico.
Delta is forecast to reach Hurricane status as it approaches the coastal United States.
What Category Hurricane? We don't really know. Most models say between a Cat. 1 and Cat. 2 before landfall… The models that predict a stronger storm are outliers.
The forecast will become more clear as the storm develops and time goes on.
Rain moves into the Nashville area by Friday afternoon and will stick around throughout the weekend as Delta moves inland. This forecast, however, is highly dependent on the track of Delta. It will be adjusted in coming days.
Nashville currently predicted less than 2 inches of rainfall.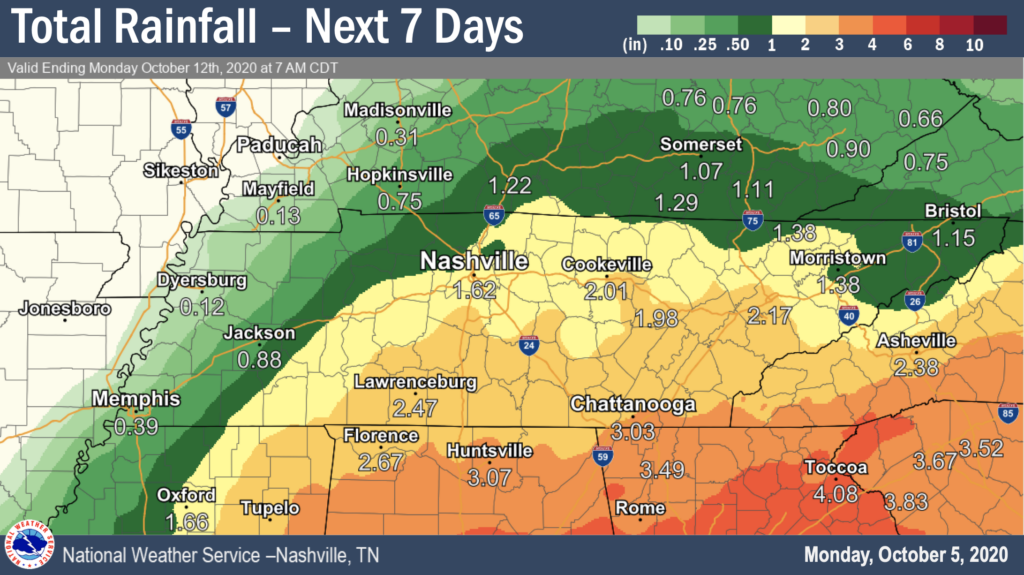 A lot of rain to be dumped over the southeast within the next 7 days, and even more rain expected as you move further south near the Coast.
For up-to-date information on Tropical Storm Delta, visit https://www.nhc.noaa.gov/graphics_at1.shtml?start
As always, check back for updates to the forecast and be sure to follow @NashSevereWx on Twitter!