Happy Friday! This morning temps were in the low to mid 50's along with clear, sunny skies.
This afternoon, those temperatures will increase to 73 degrees for our high today. Those sunny skies will stick around.
This time last week our high temperature was 67, so we've warmed up a bit over the last 7 days.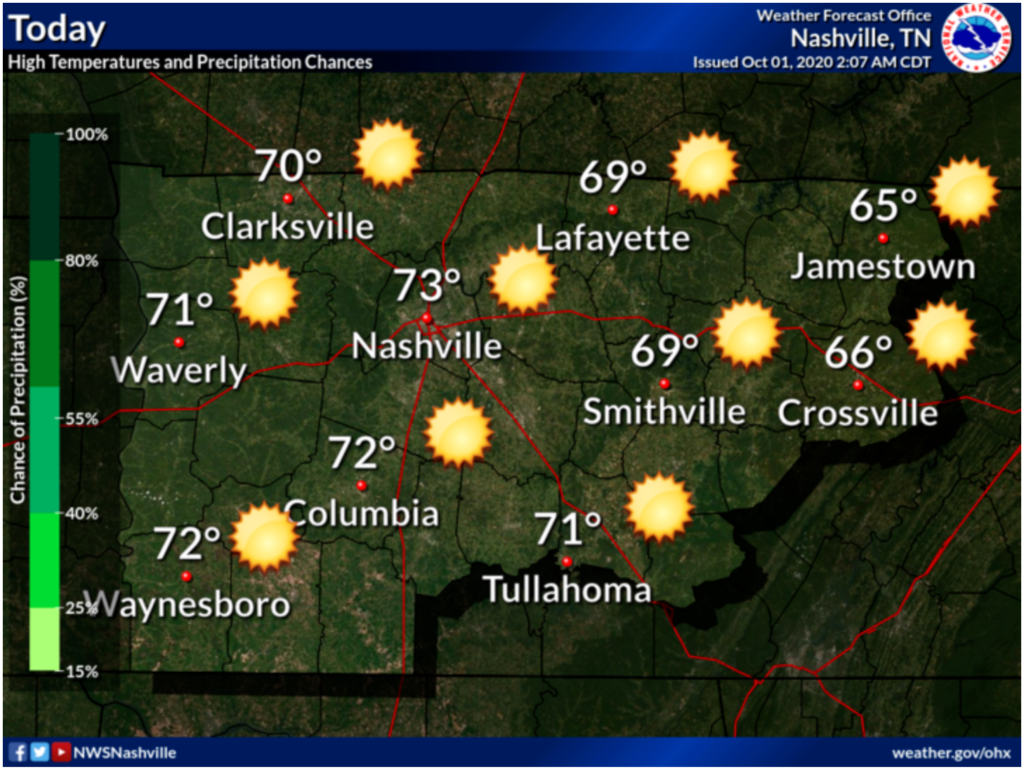 Nice Weekend Ahead, Slight Chance of Rain
Saturday will be very similar to today with a high of 71 and (almost) picture perfect sunny skies. 0% chance of precipitation. Dew point in the low 50's.
Sunday is where the rain chance comes along. Although, it is only at 20% so we may not even see any rain at all. Skies will be party sunny with a high of 71.
Sunny and Dry Next Week
All the way up until at least Thursday of next week we will have clear, sunny skies!
We will still be having those fall like temperatures as well, but we will start getting a little warmer as the week progresses into the mid to high 70's.