Post Tropical Depression Beta is now in central MS.
Beta's northeast side is producing heavy rainfall in Middle Tennessee.
The north edge of that rain is cutting through our counties. More rain south, less rain to the north.
Under 0.5″ has fallen through 11 AM. Blue areas show where more than 0.5″ has fallen over the last 12 hours.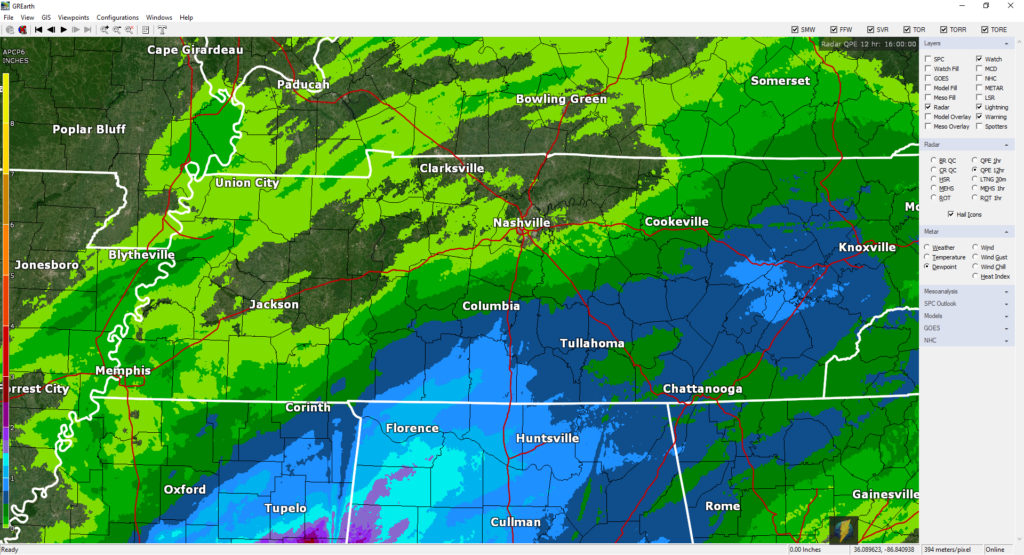 There's a Flood Watch south of us. We are excluded.
Nashville is expected to get a total 0.5″ to 1″ of rain today. Will Co should see 1″ to 1.5″ total, again, the further south you are, the more you'll get. We are already on the way to those totals.
The HRRR model thinks rain will turn off and on throughout the afternoon, and into the night.
High today 67°.
So Long, Beta
Tomorrow the rain will depart by the early morning, leaving us with a dry Friday and rain-unlikely weekend. High temperatures will rebound back to just a little below normal with a high of 77. Friday Night Lights will be rainless, kickoff in the low 70°s, fourth quarter mid 60°s.
Watch Beta run away Friday via the Euro model: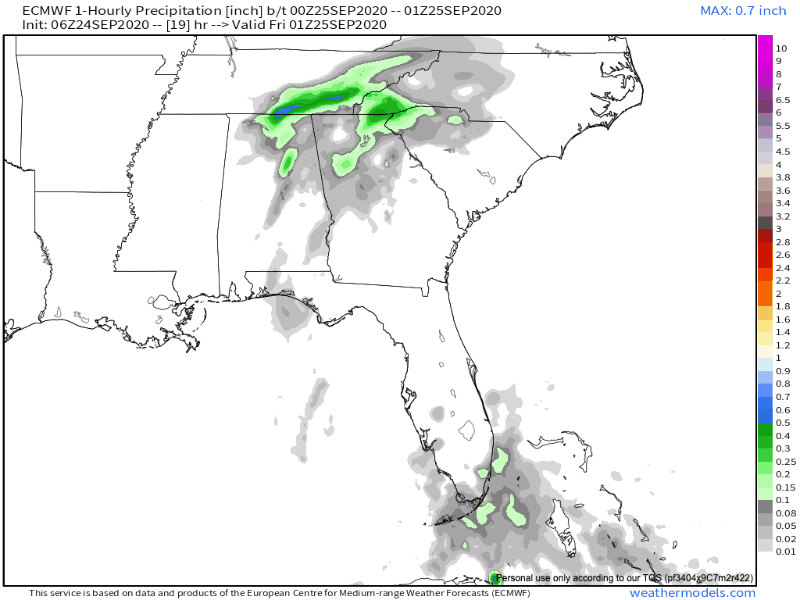 Warming Up For the Weekend
We are going to catch an additional taste of summer this weekend with highs in the 80's both Saturday and Sunday.
Saturday will consist of mostly sunny skies with a high of 84 and no meaningful chance of showers,
Sunday will be similar with a high of 84 and mostly sunny skies, but there will be a slight afternoon chance for showers.
Getting Chilly Next Week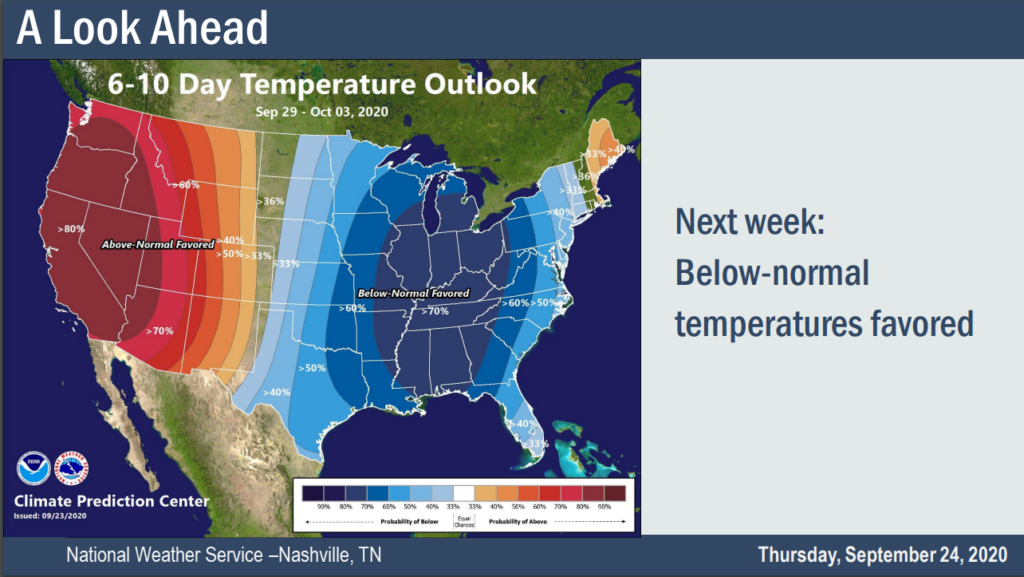 Frost is unlikely. Euro EPS data shows mean low temps first week of October in the mid 40°s. The outlier data only bottoms us out at 40°.
In 1984 we had an October 2 freeze. A 2020 repeat (for now) appears unlikely. Stay tuned.