We're really digging these temperatures lately
Kicking off our week by continuing our trend of high temperatures in the 70s and a lot of sunshine until mid-week.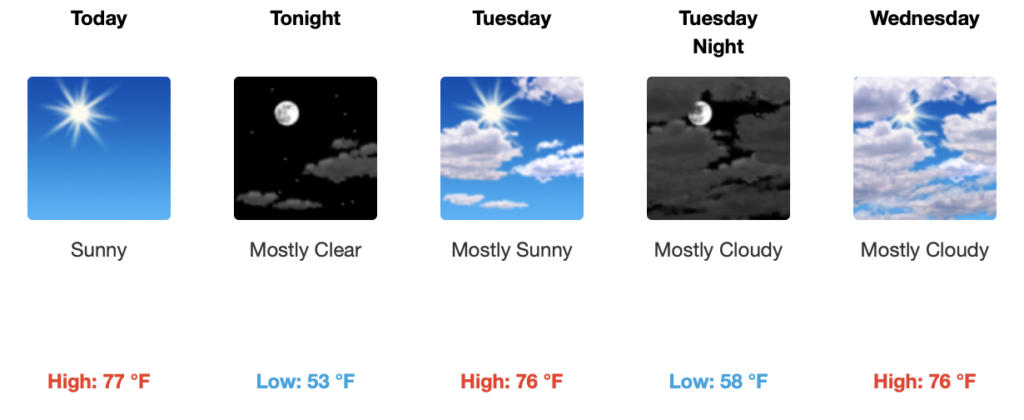 We're slightly below average in terms of high temperatures, but not by a lot. Normal highs for this time of year usually range in the low to mid 80s and for the past few days, our highs have been in the mid-upper 70s.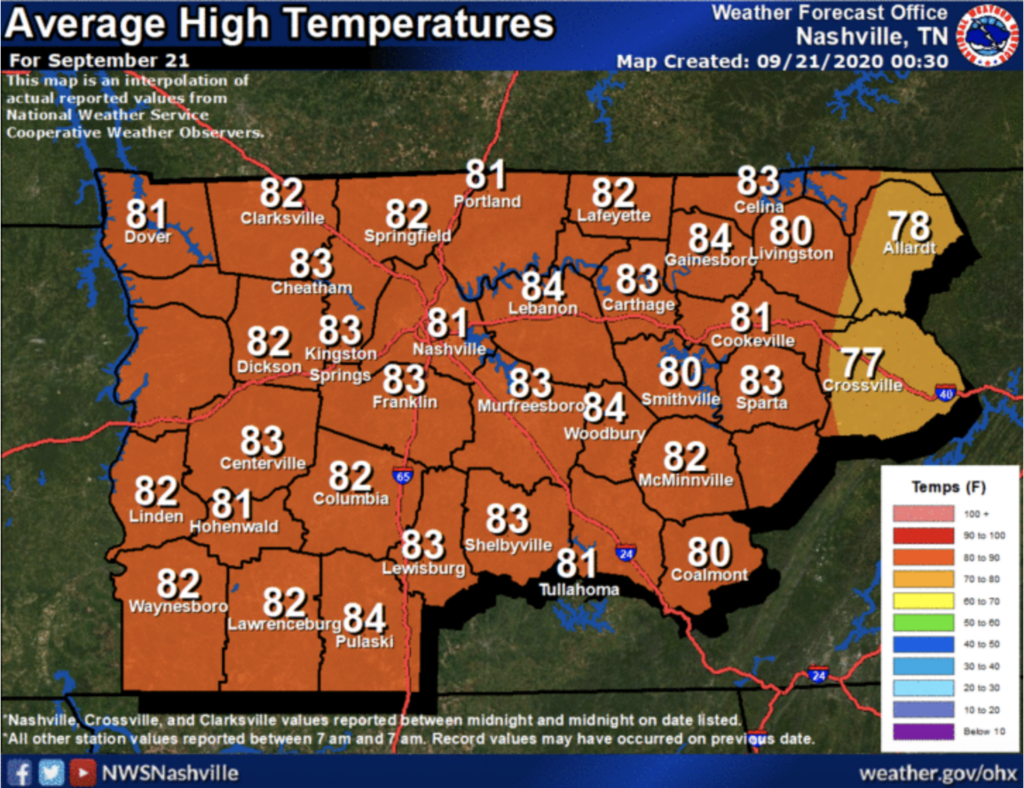 Increasing clouds in Middle Tennesse expected tomorrow as moisture from Tropical Storm Beta inches closer to Lousiana.
Our rain chances increase Wednesday night through Friday as an upper-level trough situates itself over the region. A lot of the Gulf moisture from Tropical Storm Beta will essentially "feed" this upper-level trough expected to form over us by mid-week.
That's why we'll be getting some rain later this week!
How Much Rain Are We Talking?
Our rain totals from now until Saturday morning = just shy of an inch.
Another system is projected to move over Middle Tennessee by this weekend, keeping our rain chances high for Saturday and Sunday.
Rain totals by next Monday = a little more than 2 inches.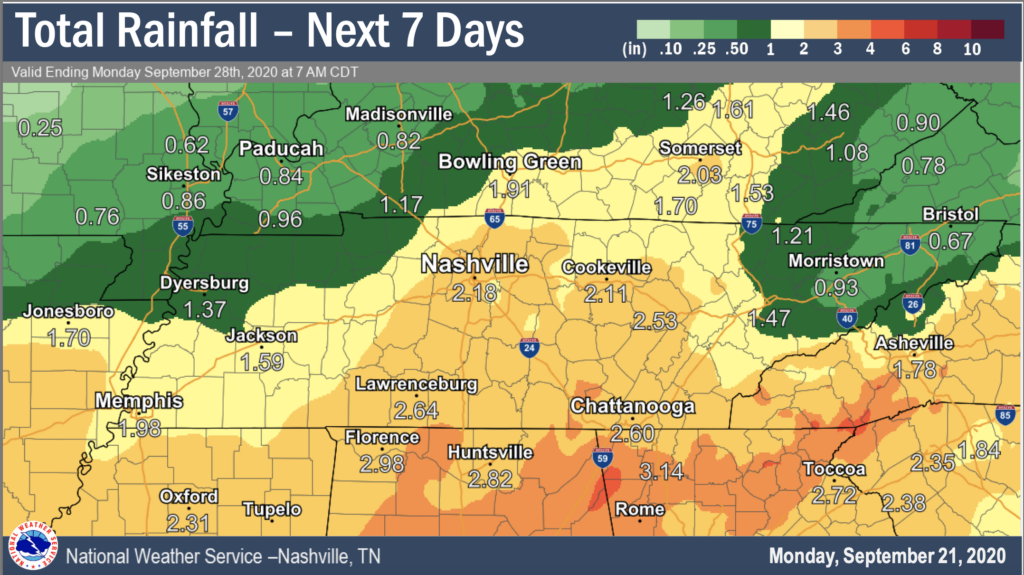 Temperatures this weekend will remain in the upper 70s and lower 80s. Not only should you keep your umbrella handy this weekend, but also a can of hairspray as well.
All this moisture from the remnants of Beta and these incoming systems will keep our dewpoints in the upper 60s to near 70.