A Cool, Breezy, and Sunny Friday
Three of the best words in weather.
A few clouds this morning will give way to a mostly sunny afternoon. High temperatures will reach 75º.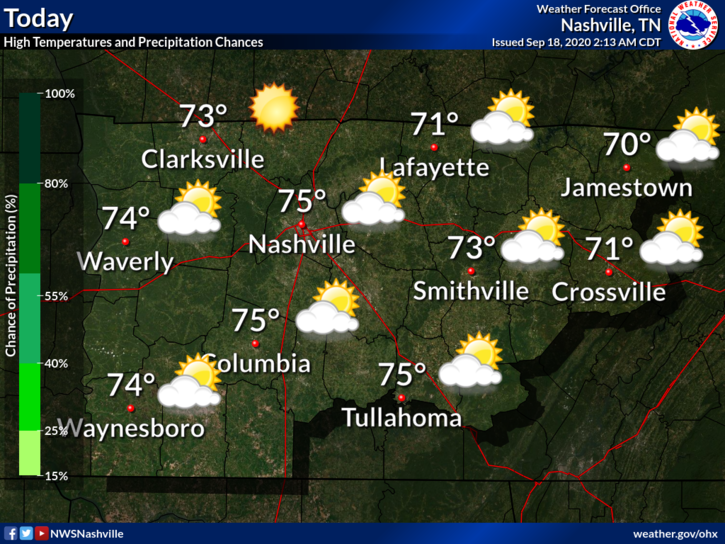 The wind may pick up a bit, but nothing a little kite flying can't take care of.
Our winds are coming from the north today, so it'll be a dry breeze. An upper trough is moving over Middle Tennessee this morning, but there isn't enough moisture present to produce any precipitation.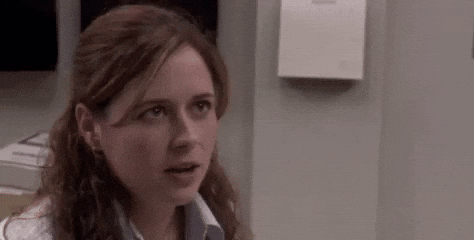 After the upper level trough passes, high pressure will build. And it's here to stay!
Tonight, you're gonna need a jacket. Temperatures will drop into the low 50's by the early hours of tomorrow morning.
Agreed. The first sure sign of fall!
More of the Same This Weekend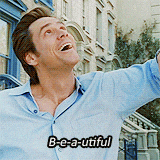 Pretty much all you need to know.
Head to the park, golf course, lake, etc. and enjoy the fresh air!
Clear Next Week Until Another Tropical System Eyes Middle Tennessee
Tropical Depression Twenty-Two is forecast to churn in the Gulf of Mexico next week. It's expected to make landfall Thursday. Heavy rainfall to the Louisiana and Texas Gulf Coast will cause more flooding.
If the system strengthens into a tropical storm, it will take the last name on the list for this year, "Wilfred." We will then move to the Greek alphabet for names.
As usual, the models disagree about if/when this system will arrive in Nashville.
"The GFS keeps this system away from Middle Tennessee until a week from Sunday while the Euro is much more direct with an arrival Thursday night or Friday."

-NWS Area Forecast Discussion
Until then, next week will remain clear and cool.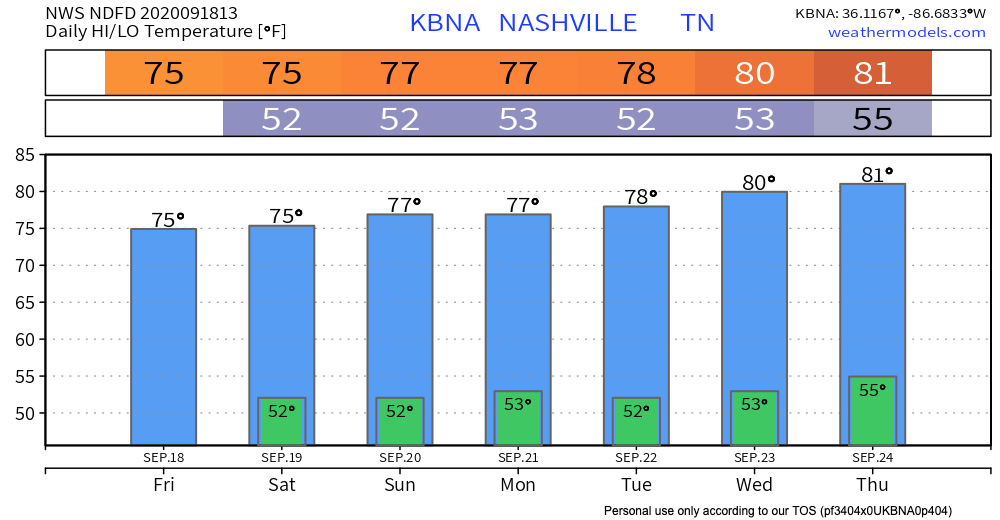 A beautiful week, if you ask me! Autumn is here, hopefully to stay. Though, in Nashville, you never quite know for sure…
Happy Friday!