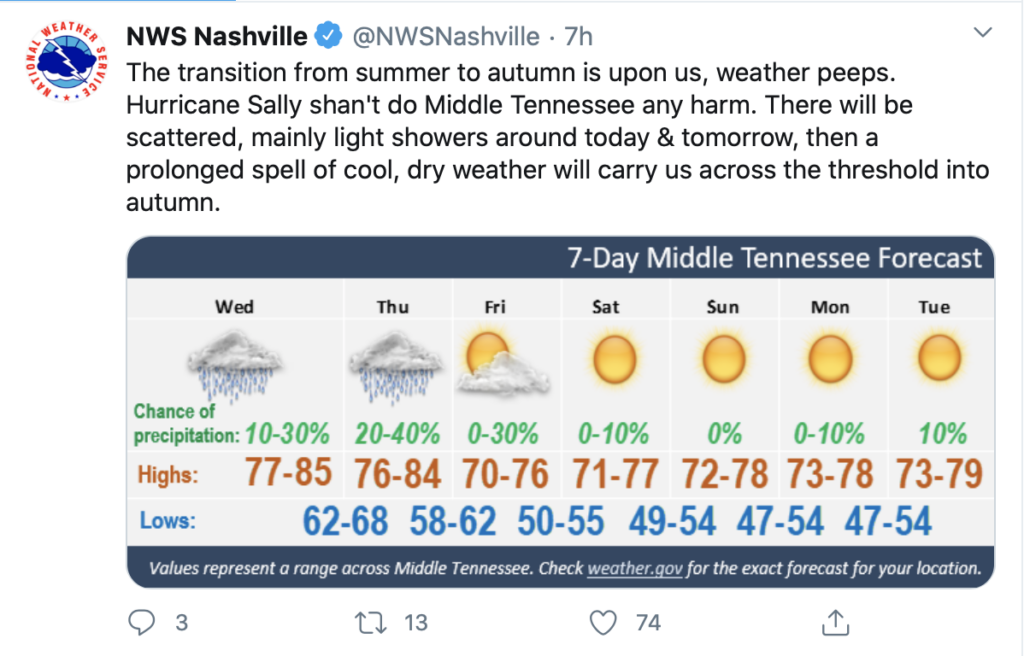 Hurricane Sally made landfall as a Category 2 hurricane after churning the Gulf Coast this past week. Maximum sustained winds of 100 MPH brought heavy winds and catastrophic flooding to the coast area like Gulf Shores, AL, and Pensacola, FL
Sally will turn northeast. Its northern edge may graze us later today and/or tomorrow with light showers, but that seems unlikely.
The HRRR model predicts rain will stay south and east of us Wednesday.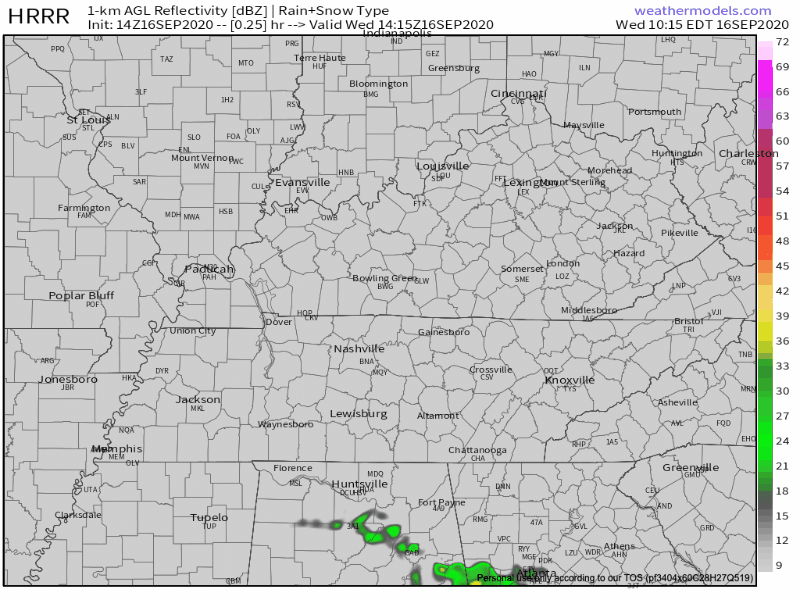 Hurricane Sally is harvesting a ton of moisture, and with that, our high-temp today will be situated in the mid-80s feeling more like the low-90s thanks to high humidity
Sally will be responsible for a breeze from now until Friday, mostly a north wind from 5-10 MPH. Gusts could reach be up to 20 MPH are possible but not really expected.
After Sally: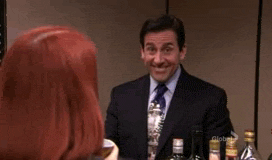 Bring On The Cooler Air
Fall-like temperatures Friday, ranging from the mid-upper 70s with much drier air. Humidity is departing!
As we head into the weekend, rainfall is unlikely for the entire Middle Tennessee area.
Check out these cool temps.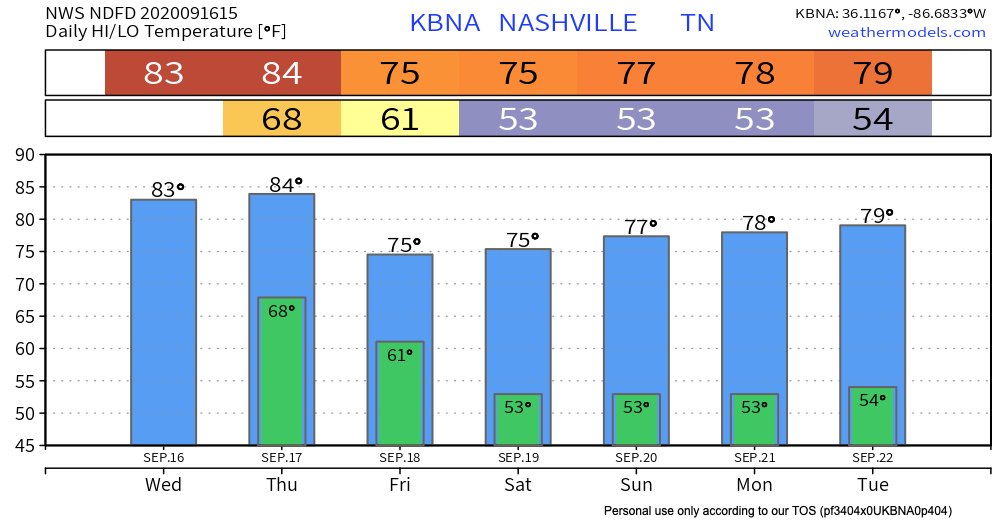 We look rainless from the weekend at least into Tuesday, after that, stuff gets fuzzy.