The Rainy Spell Will Begin Saturday Afternoon
A front that's currently located over the Tennessee Valley region will move north this afternoon, increasing our rain chances.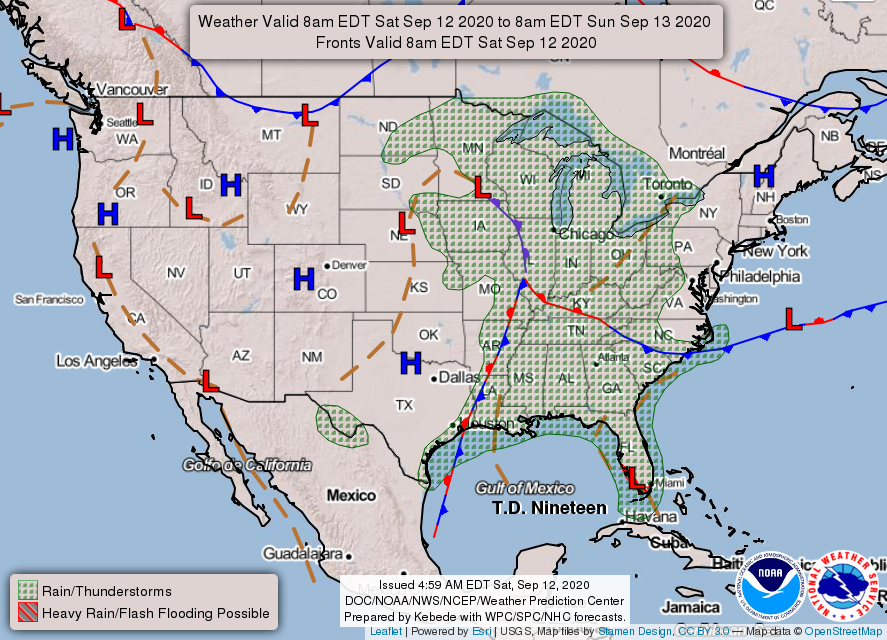 See how we are sandwiched between the stationary front (red and blue patterned front) and the warm front (red patterned front)? That means we are in the warm and rainy sector of this frontal system.
Timing
The HRRR shows storms starting after lunchtime and hanging out for the rest of the afternoon.
Storms may fizzle out after sunset because they are losing the fuel from daytime heating. But, that's not certain. Probably not a great idea to plan an outdoor bonfire tonight.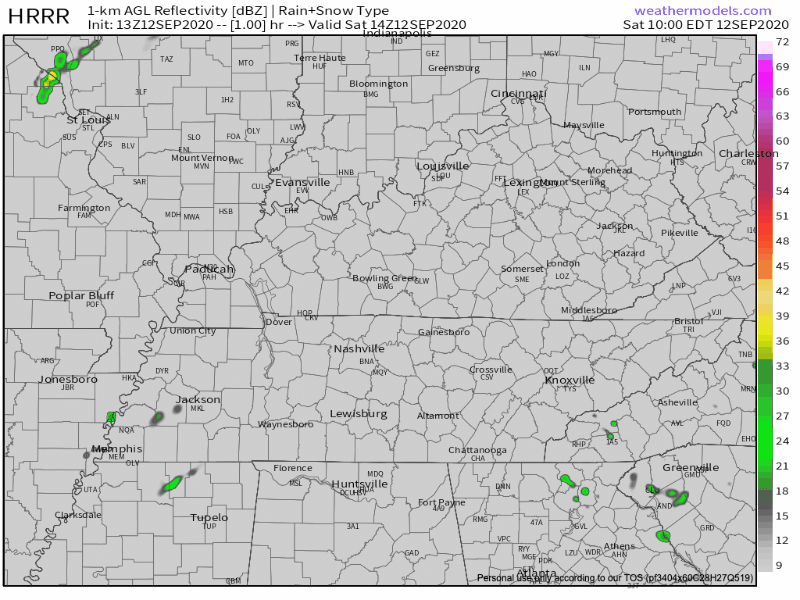 Threats
Lightning is a possibility.
So are gusty winds.
Flash flooding will be the biggest threat, though. Keep scrolling for more details.
Sunday Will Be Another Soggy One
Prospects for Sunday golfing/boating/outdoor anything are looking bleak.
The rain will stick around pretty much all day. Here's the HRRR's say on timing of Sunday's rain: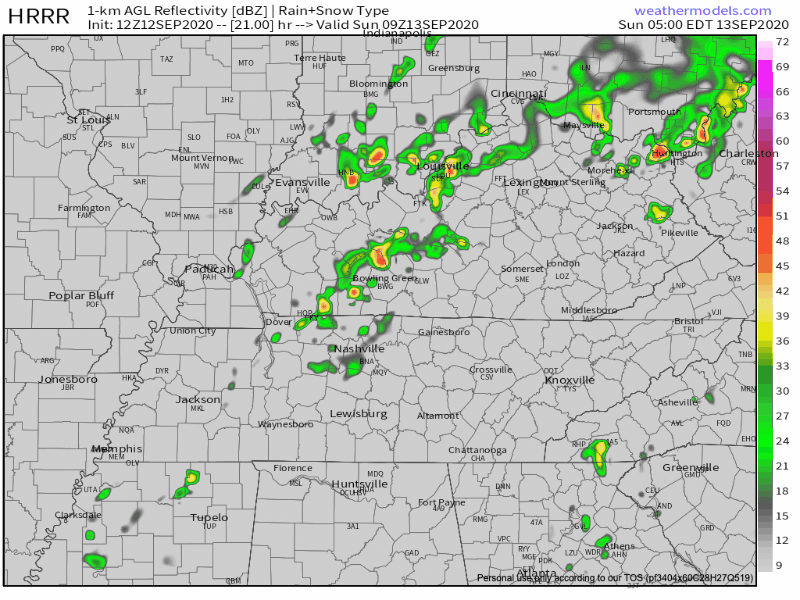 Again, the greatest threat will be flash flooding. Beware of lightning and strong winds with these storms, too.
Excessive Rainfall Outlook Saturday & Sunday
This outlook is issued when we are at risk of exceeding flash flood guidance. Both days, we are included in a marginal chance of excessive rainfall (there is a 5-10% chance that rainfall will exceed flash flooding guidance within 25 miles of you).
Saturday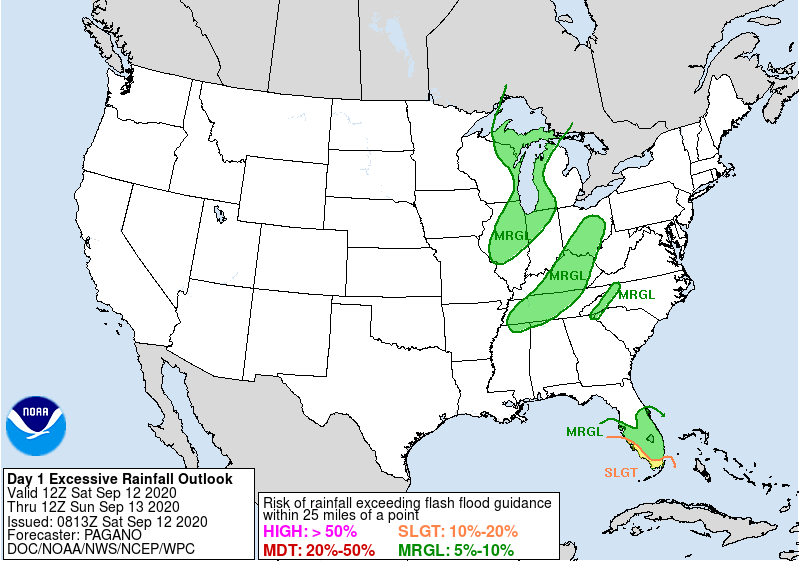 Translated into rainfall amounts, around 2 inches of rain would need to fall within 1 hour for us to be at risk of flash flooding.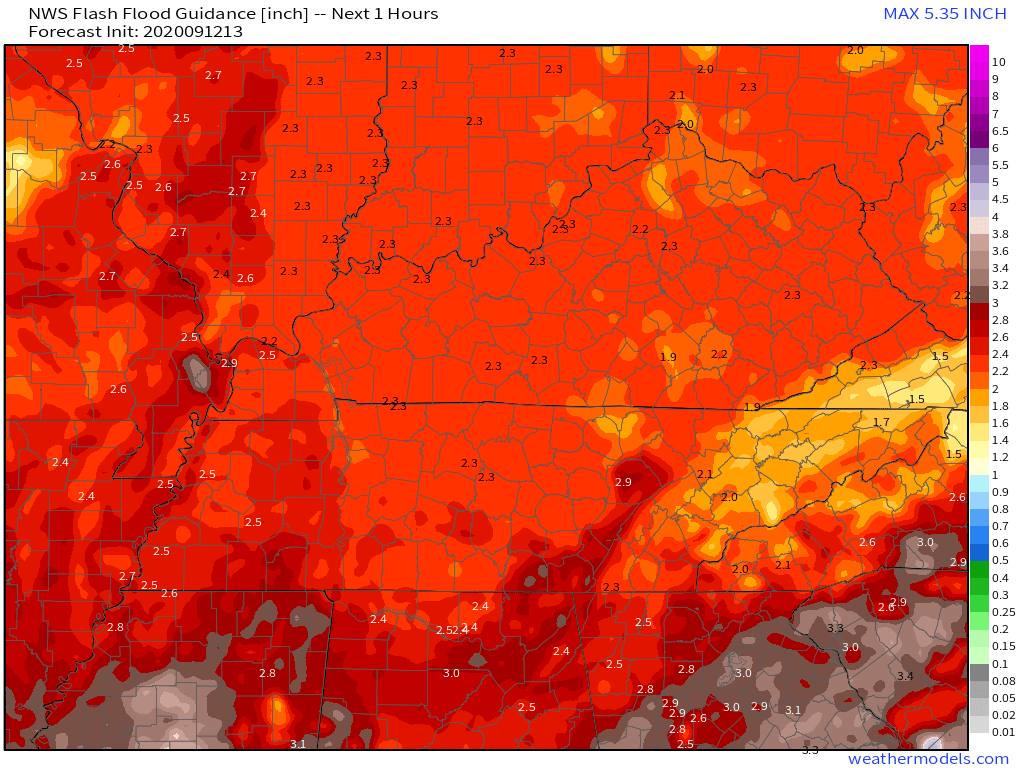 Within a 3 hour window, Williamson can see up to 3.5 inches of rain before flash flooding risk. For those in Davidson, you will only need 2-2.5 inches of rain before flash flooding becomes a risk. This is more probable given today's atmosphere. Stay aware, and remember, if you are on the road, turn around & don't drown!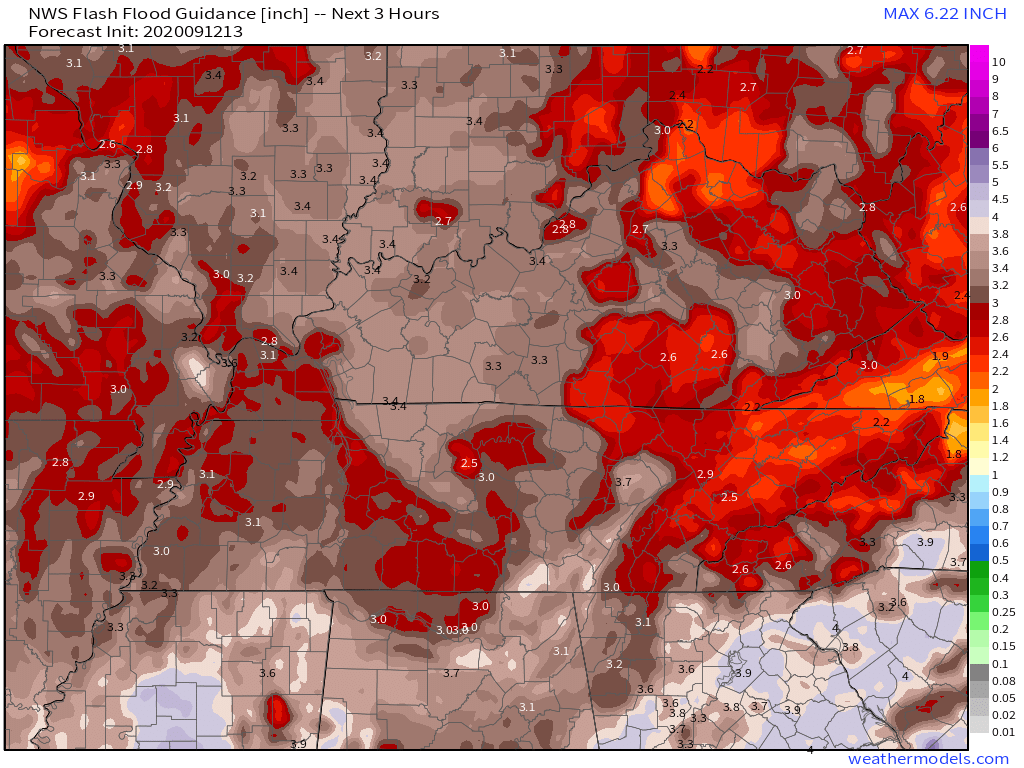 Sunday
We don't have rainfall totals guidance for Sunday yet, but we are looking at a marginal chance of flash flooding once again. How saturated the ground is from Saturday will determine the flash flooding risk on Sunday.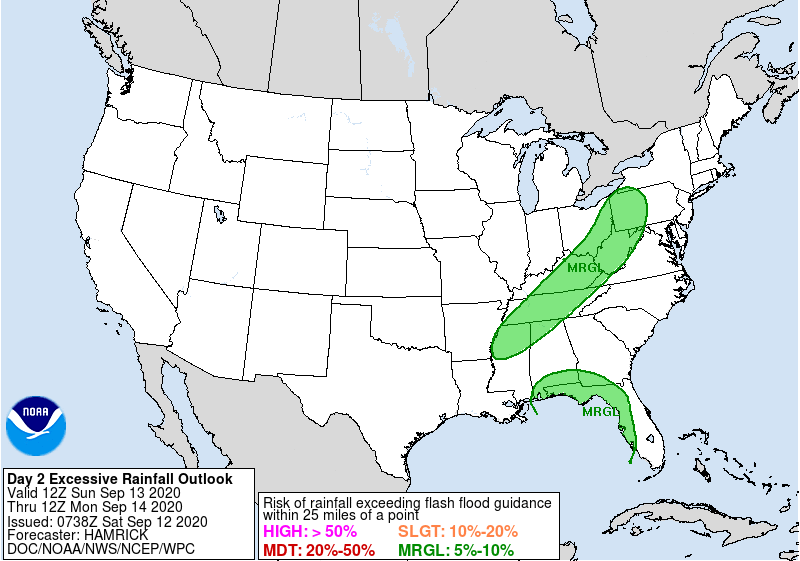 When all is said and done, we are looking at 1-1.5 inches of rain in most of Williamson, and 1.5-2 inches in most of Davidson. Isolated pockets of 2+ inches are also possible.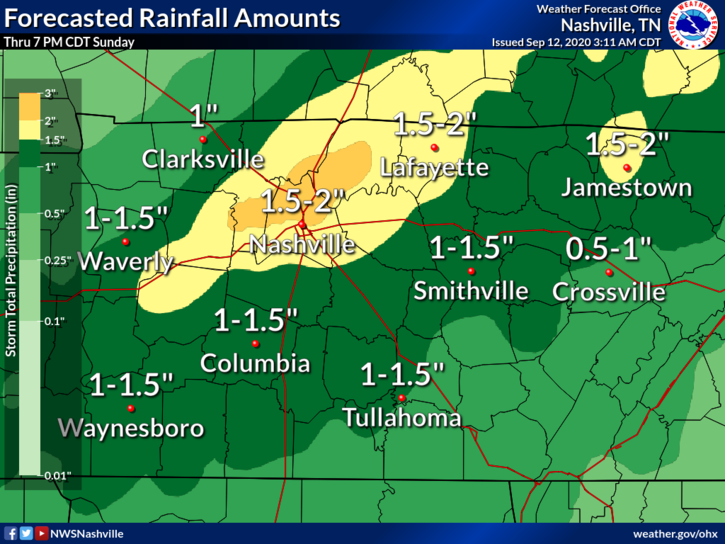 Rain Continues Into Next Week
We have our eyes on the tropics for the mid-week rainfall chances.
Current projections indicate Tropical Depression 19 (forecast to become a Tropical Storm) will approach the AL/MS/LA coast Monday evening. It appears our weekend cold front and a weak upper level pattern could set up a roadblock to the system's northerly advancement.

-NWS Area Forecast Discussion
Model resolution will improve as we get closer to this event, and we will have a better idea of any impact this system may (or may not) have on us.
We might be able to sneak in a few dry days! If not days, then at least a few dry hours…
In terms of temperatures, though, this is a trend I like to see! Steady decrease in temps over the next 7 days.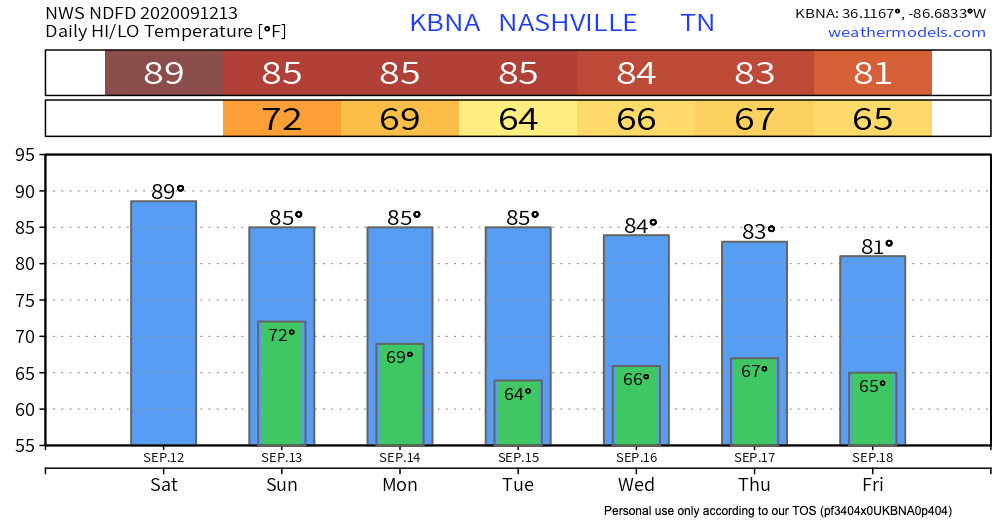 Fall, is that you??
I sure hope so.
Until then, have a good weekend!