Front Passes Through This Afternoon, Bringing Chance for Scattered Showers
There are few things I love more than a cold front on the move. And guess what? It's happening today!
The cold front that's stretching across much of the eastern US is expected to approach Nashville around early afternoon, bringing cooler temperatures and lower dew points.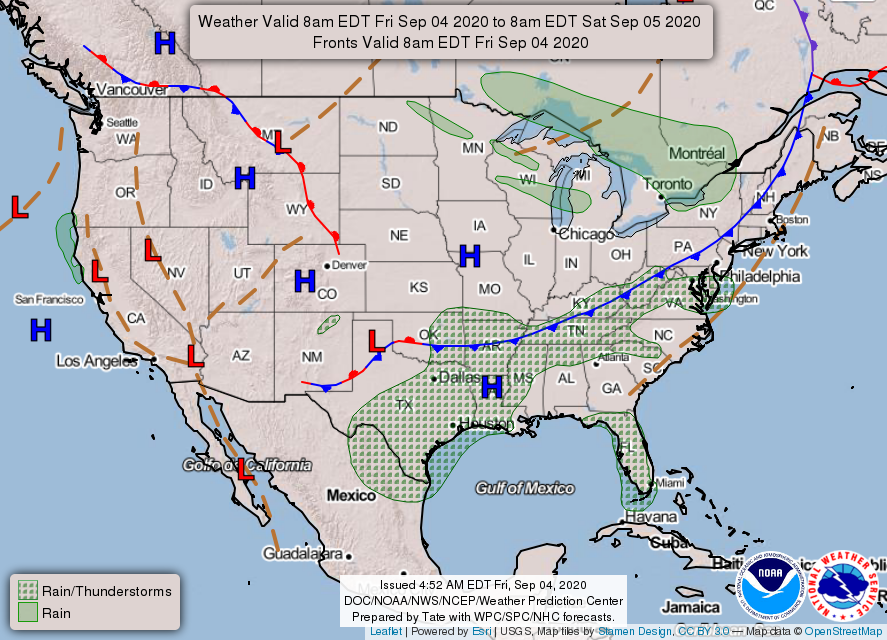 But, before we can reap the temperature benefits, we must discuss the one downside of cold fronts: the storm chances.
The greatest chance for storms to form will be 1–4pm. As you can see, the HRRR doesn't even love the idea of seeing any storms in the area.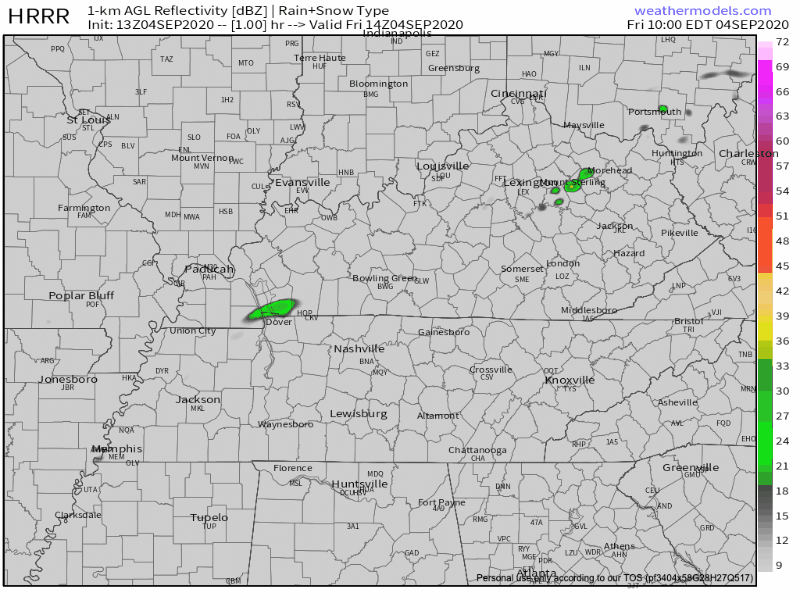 Side note: Do you see the clear line of storms moving southeast? That's the closest you will get to seeing the actual cold front passing over us! If you don't think that's cool, then you must not be a weather nerd like me…
The shear in the atmosphere today will be relatively weak. Good news for our severe chances (or lack thereof)! There isn't a ton of moisture in the atmosphere today, either. Our chances of flash flooding are low, but remain aware, especially if a downpour decides to sit over your backyard for a while.
Then…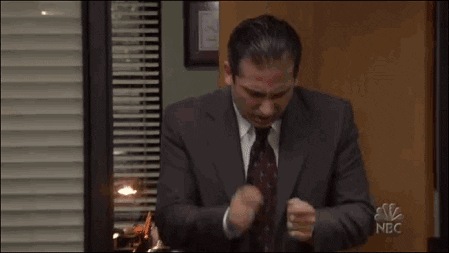 What we've all been waiting for!
ETA in Nashville: 6pm
This dew point forecast in this tweet is from Wednesday, but it's proof that sometimes models do get it right. And, yes, it is beautiful!
Perfect Weather for the Long Weekend!
Lows will drop to 60º by tomorrow morning. Not quite jacket weather, but we are getting closer…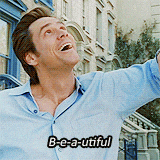 Pretty much all you need to know about Saturday!
Few clouds.
Dew points in the 50's.
Seasonal temperatures, with a high around 85º.
You're welcome.
Then, rinse and repeat on Sunday.
A Peek at Next Week
The next chance of showers may be on Monday. Models aren't in agreement yet about timing/amount of moisture in the atmosphere.
Then, on Tuesday a system over the Midwest may become more organized and move our way.
This will spell scattered showers/storms Tuesday-Thursday, especially in the afternoons.

-NWS Area Forecast Discussion
Luckily, severe weather chances look low going into next week. Temperatures will pick back up a bit, so maybe wait until next weekend (at least) to hang the Halloween decorations. Or, if you ask me, wait until October 1. That's your call.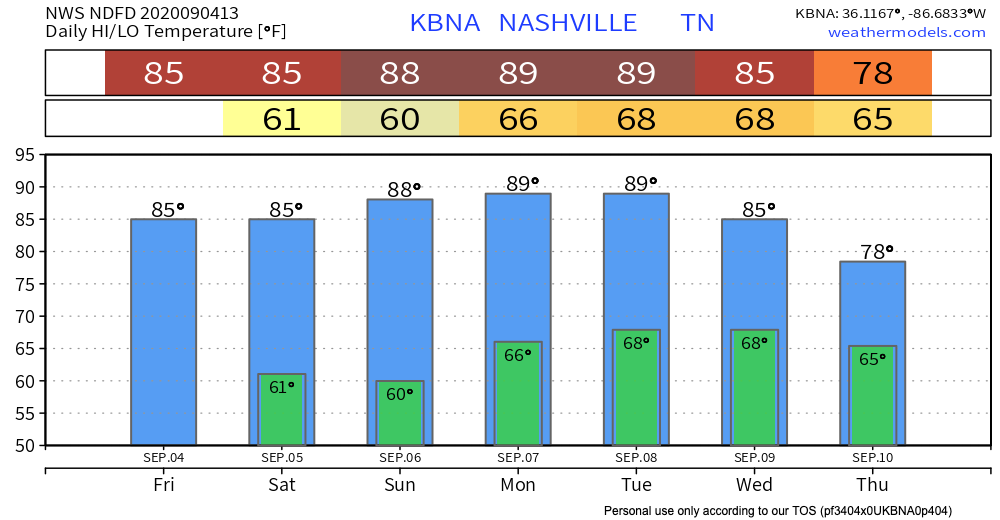 Have a nice long weekend, and enjoy the weather!