This morning, skies are overcast with temps in the low 80s. Very humid.
Later this morning and into the afternoon, a few small showers or even a thunderstorm could pop up due to daytime heating and a boundary stretched across Tennessee.
These will be short lived and not severe.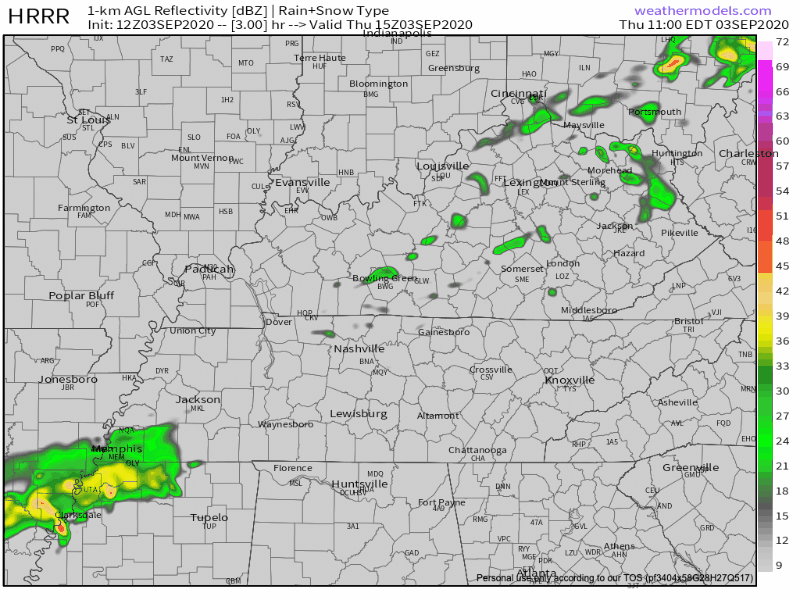 Big Changes Coming Friday
Our first pseudo fall cold front will make its way through.
Ahead of this front there will be some showers and thunderstorms, but it will not be as much activity as we have seen in the last few days. No rainout worries.
Behind the front will be much cooler and drier air. You'll start to feel the difference Friday night.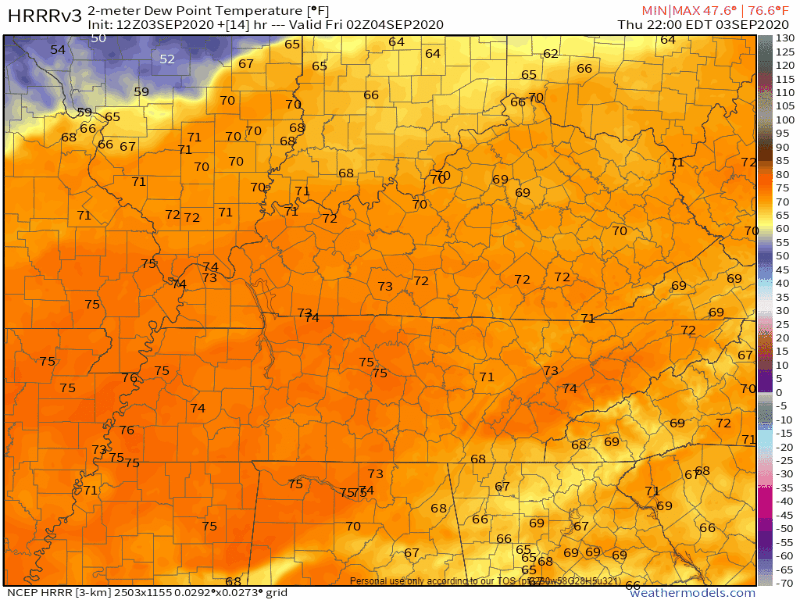 Dew points should be in the 50's all day Saturday.
Temps will also take a break, but, it'll still be kinda hot. Just not humid.
Labor Day Weekend
Very nice!
We do not expect rain Saturday or Sunday.
Temps and humidity rise again Sunday and into the beginning of next week. Rain isn't expected Monday.
Next decent chance of rain: Wednesday.