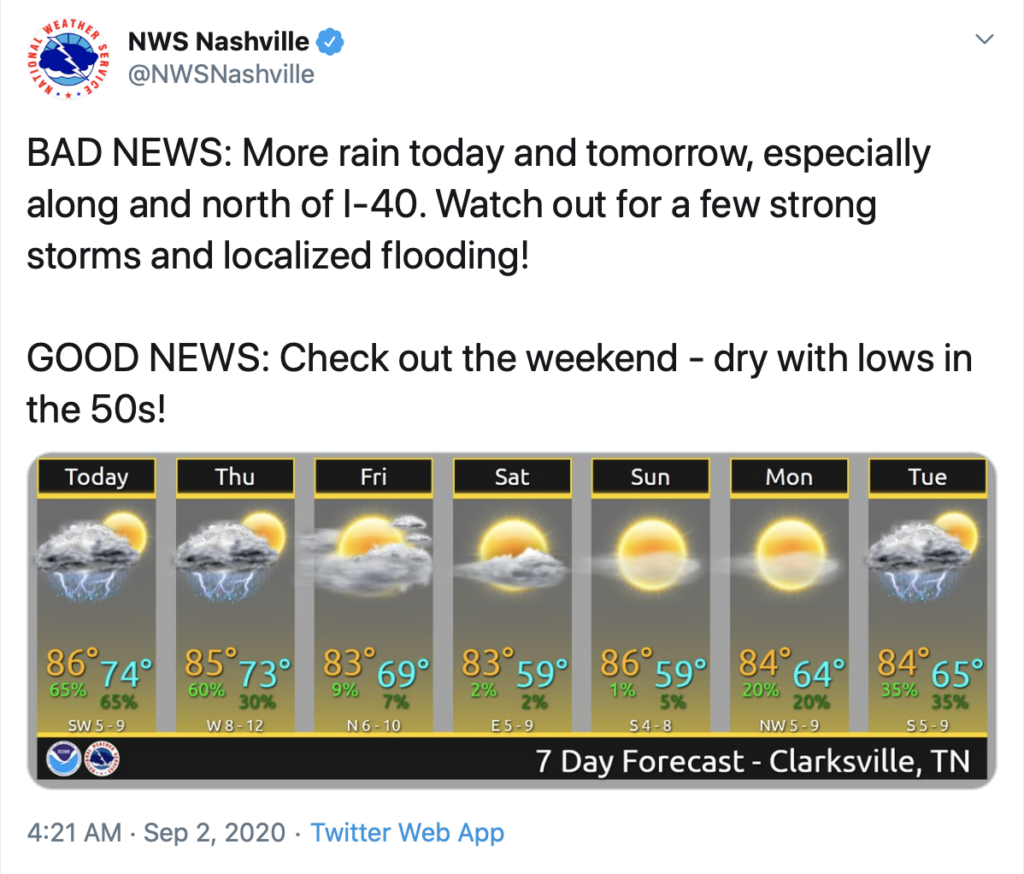 Low clouds building into the area this afternoon as our risk for strong thunderstorms increases.
Low threats associated with these developing storms, mainly gusty winds and localized flooding. The chance of an isolated tornado to develop out of one of these storms is possible, but the threat is low, mostly N of I-40.
Timing Of These Storms
Isolated showers and thunderstorms will move from SW to NE through the area around 2 PM until around 11 PM.
Very on and off showers this afternoon but a heavy downpours are in the mix.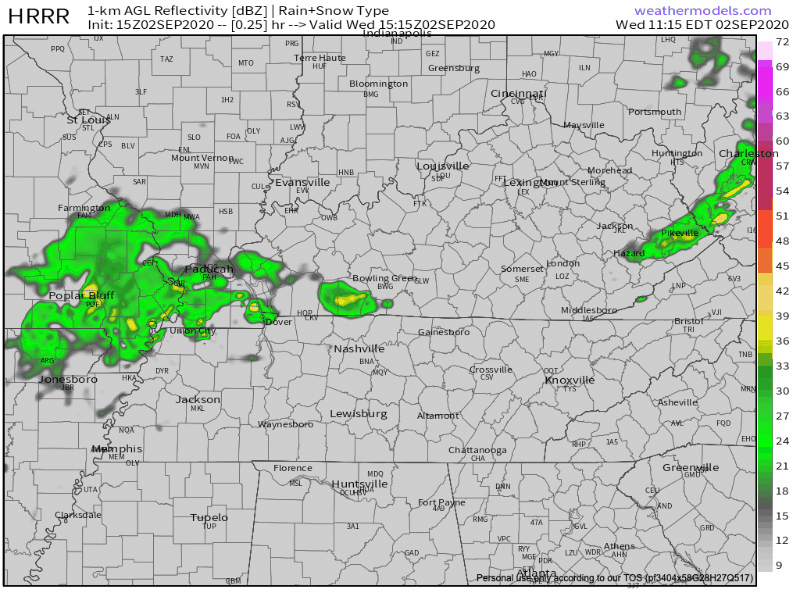 More Showers and Storms Tomorrow
We continue this pattern of afternoon storms into tomorrow as well. Expect scattered showers and thunderstorms between 1PM – 5 PM.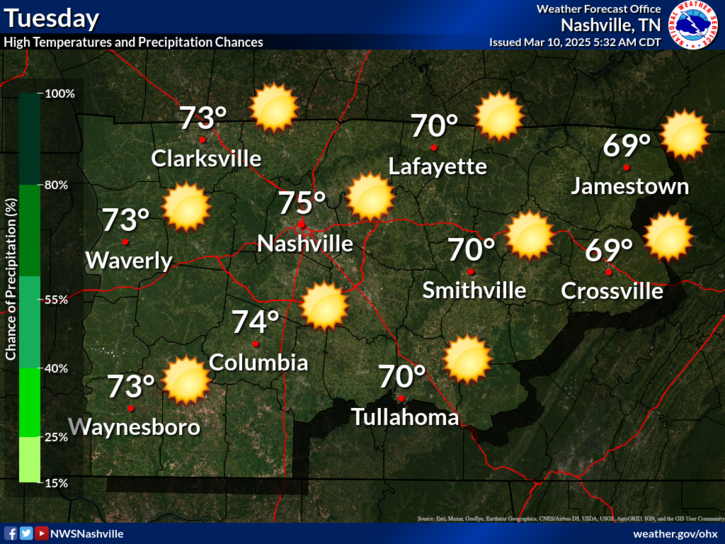 If you get a heavy downpour over you, your chance of flash flooding increases, especially in areas that have received heavy rainfall over the past day or two.
Highs projected to sit in the upper 80s and partly cloudy skies in the morning.
Afternoon Thunderstorm Trend Finally Ends
Our very last bit of convective afternoon thunderstorms is anticipated on Friday, before a strong cold front sweeps across the area, bringing cooler and drier air.
Expect high temperatures to reach the low to mid 80s, and lows to be in the 60s.
Both Friday and Saturday night may feel like Fall weather, but don't let it fool you.. we're still only in the beginning of September.
As always, check back for updates to the forecast and be sure to follow @NashSevereWx on Twitter!