Very Muggy Monday, and a Chance of Rain This Afternoon
A warm and humid air mass will make it feel like we are stuck in Florida this week. And not the good, "Let's go to the beach!" kind of Florida.
There's not a dew point below 70º to be found in the next few days.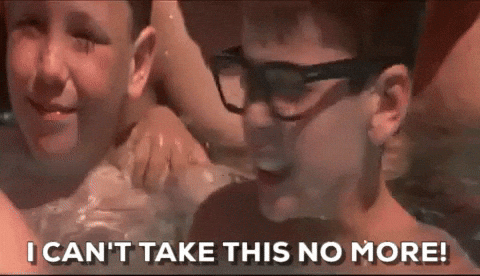 A stalled frontal boundary will bring a chance of storms today. The red ribbon and "L" on the map below show the whereabouts of this boundary. Notice the severe threats (yellow and red hatched areas) remain to our west.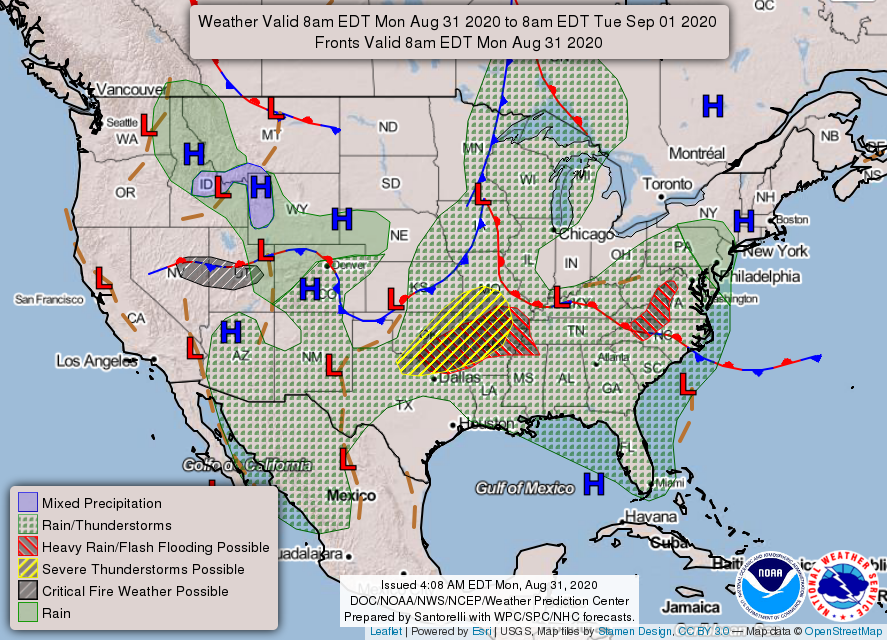 Widespread flooding will not be a concern across Middle Tennessee, but don't be surprised if your backyard rain gauge picks up close to an inch today. Localized downpours are possible. Their locations are hard to predict in advance.
The HRRR shows rain coming in two rounds. The first round will be very hit or miss. Expect that to pass through between noon and 3 pm. Then, the HRRR has the second wave of rain pretty much disappearing right before approaching Williamson and Davidson counties.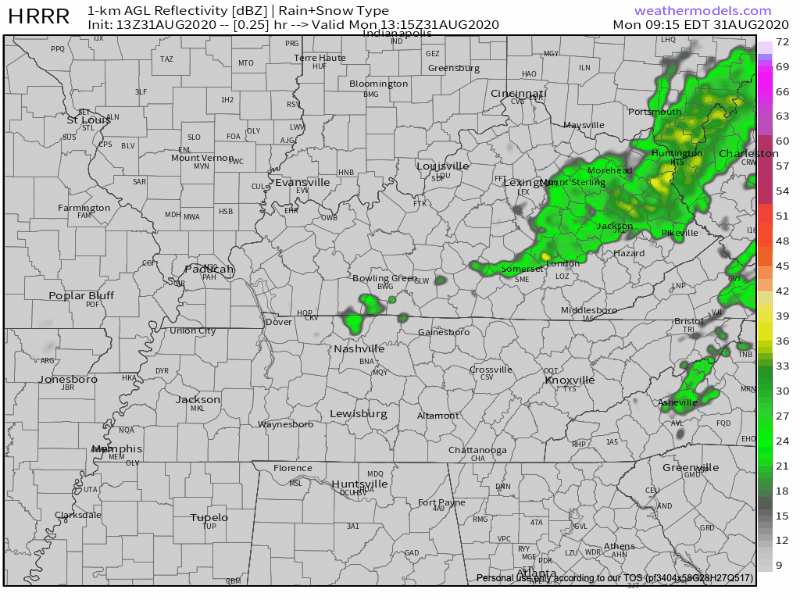 I have a hard time believing that the rain will fall off as quickly as the HRRR thinks it will. Remember that models are guidance, not gospel.
The SPC clips Williamson County with a 5% chance of seeing damaging thunderstorm wind gusts within 25 miles of you. That's a 95% chance you won't see damaging winds. However, this doesn't mean that storms won't pack a punch. Heavy rain, frequent lightning, and strong winds are possible as storm cells move over you.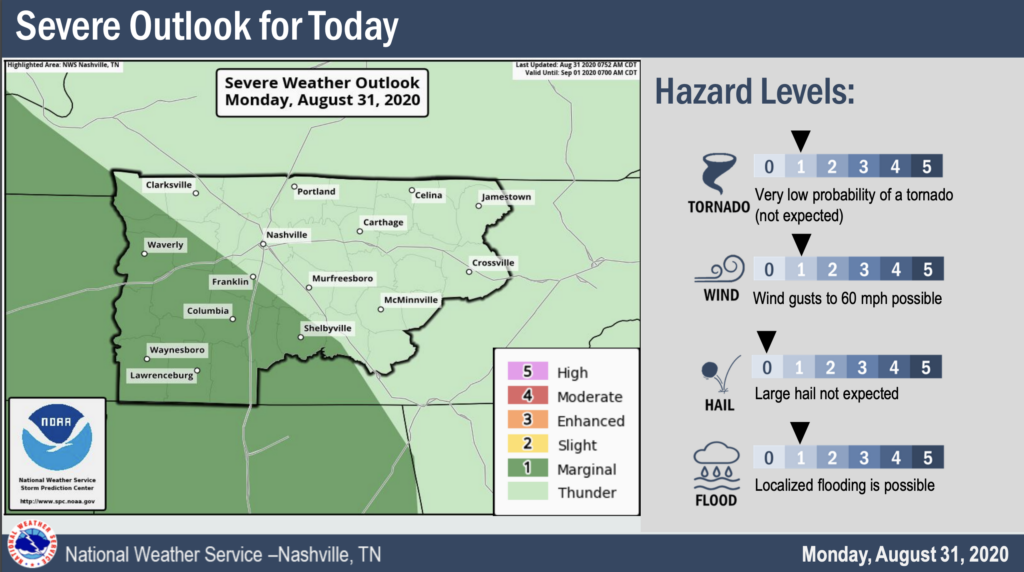 The only concern overnight is the formation of fog (luckily, a silent weather phenomenon that will allow you to get a good night's sleep). Beware of limited visibility if you are getting on the road early tomorrow morning.
Tuesday, We Do It All Over Again
Another shortwave through will move over Middle Tennessee, creating the possibility for showers and thunderstorms in the afternoon.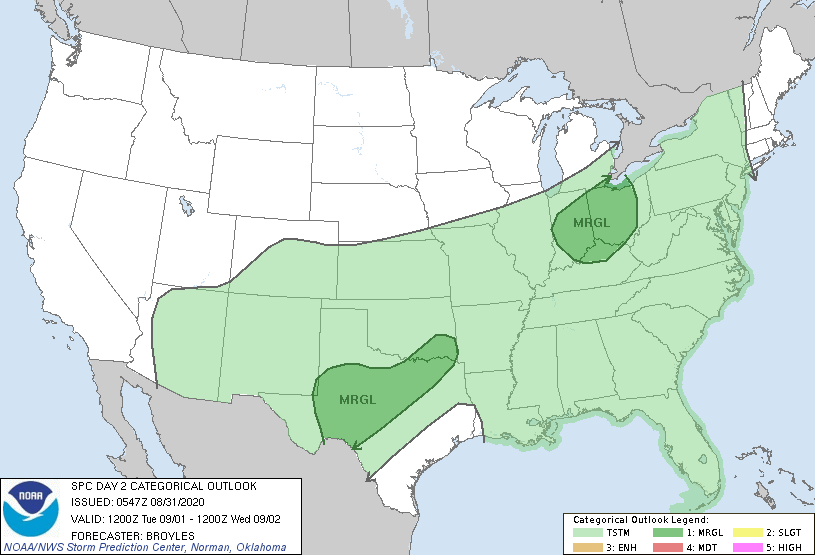 The main threats will be heavy downpours, frequent lightning, and gusty winds. We aren't expecting at any severe threats tomorrow.
Just Hang On Until Friday Evening
Another frontal boundary will set up to our northwest and hang out for a while. It's teasing us. Just on the other side is slightly cooler, less humid air.
To the frontal boundary, we say: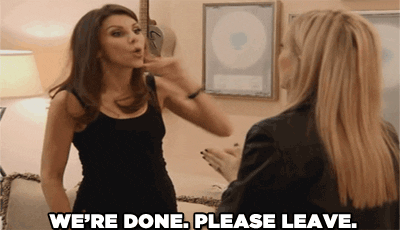 We're still looking at a chance of scattered showers each afternoon this week thanks to the humid air that's not going anywhere.
But, Friday evening is what we've all been waiting for.
The frontal boundary will finally pass over Middle Tennessee, after taunting us for almost a week. Behind it comes cooler air and less humidity. Just in time for the holiday weekend!
Models still have conflicting opinions on whether or not we will stay dry for the weekend. Either way, at least there will be less heat and humidity.