Laura is now a post-tropical cyclone situated over West Virginia. It will continue moving to the east and go off the eastern seaboard later today. We say good riddance.
Saturday
Sticky, Sweaty, Unbearable Humidity. Highs at 90 with dew points in the low 70s. Rain is iffy today. HRRR model shows a line of showers/storms moving south out of Kentucky and clipping the eastern part of our area later this evening.
There is plenty of storm fuel and moisture to get storms going per NWS Nashville:
Forecast models show 1000-2000 ML CAPE with precipitable water values from 1.5-2.0 inches. This means storms with brief heavy downpours and the possibility for localized damaging winds.

NWS Nashville AFD 08-29-20
SPC has us put us in a 5% risk for severe gusts within 25 miles of your location.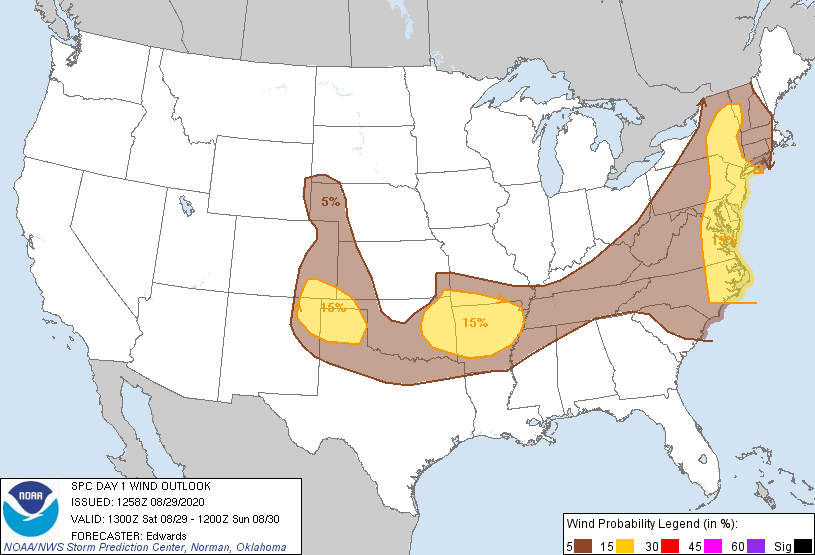 Tornadoes and large hail are of no concern.
We'll watch trends closely should storms roll in.
Better Rain Coverage Sunday-Monday
HRRR Model shows a batch of showers moving through in the morning hours Sunday with a break around noon. Then more showers come in from the west in the afternoon.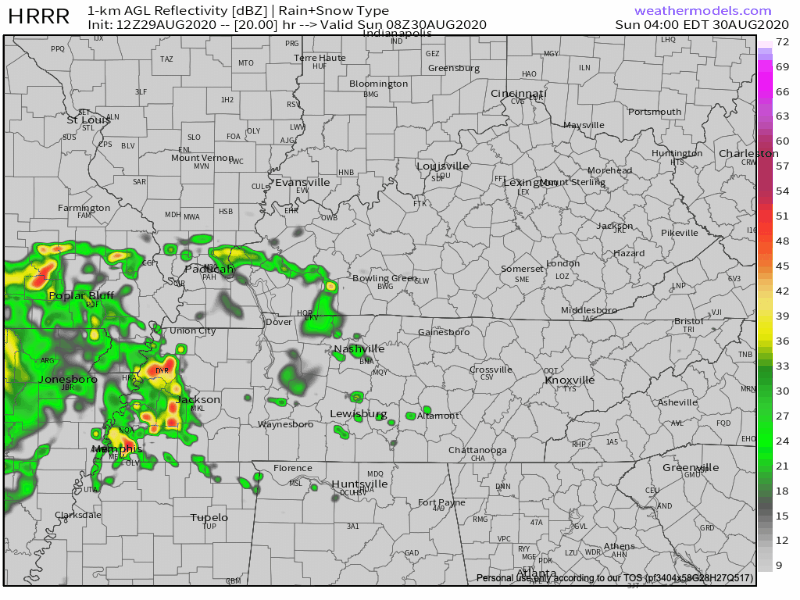 There could be some flash flooding concerns, especially with the heavier downpours. WPC has introduced a 10-20% risk for flash flooding within 25 miles of your location.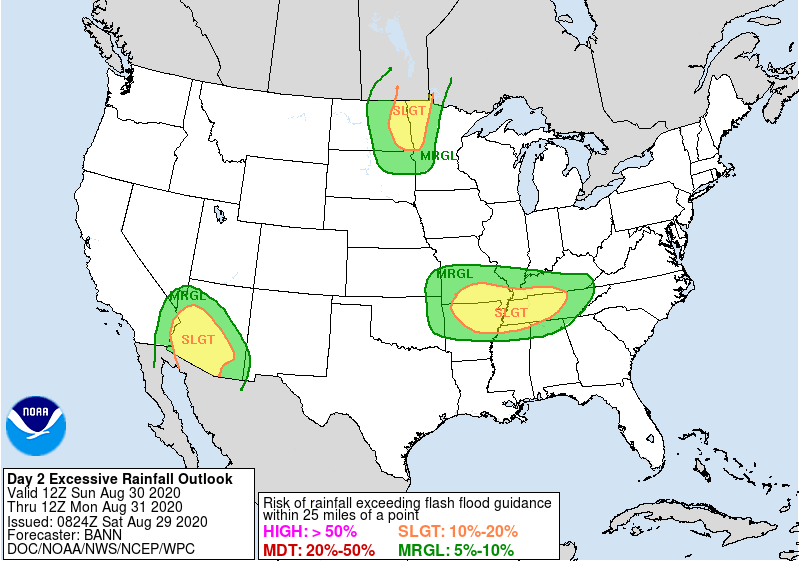 Rain should taper off during the afternoon hours Monday with more rain possible Tuesday. After Tuesday, we should get back to the typical summertime forecast.
Rain amounts through Thursday morning could exceed 3 inches in some spots.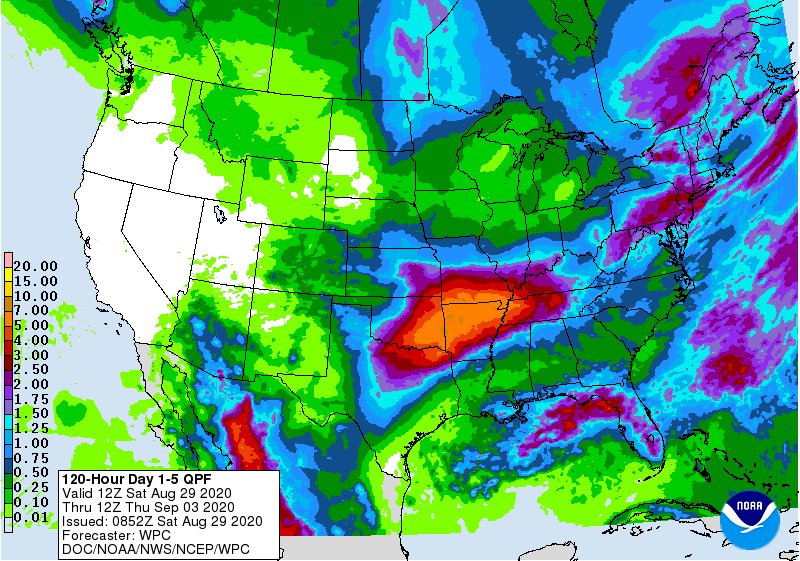 There is some good news. Temperature won't be too bad next week
EDITOR'S NOTE: This doesn't make it better.
Here are the forecast highs.