Evening Update
It was 121° at Death Valley yesterday and 33° in Stanley, Idaho this morning and at 4 PM the NHC issued this Advisory calling for Hurricane Laura to be Louisiana landfalling as a Cat 2 after midnight Wednesday.
Notice it'll weaken to a tropical depression Friday and move into our region Friday and Saturday.
What this means for us is
a few scattered showers and storms on Thursday, then stronger more widespread storms and gusty winds all day Friday and Saturday morning.

NWS-Nashville, 8/24/20 PM Discussion
This will happen even if the forecast track changes and Laura's center moves further north. Should Laura's center move overhead, it'll mean more rain. But the "good news" is Laura should move quickly, so "only" 3″ to 4″ will be expected from Wednesday through Saturday.
There is still time for the forecast to change, so stay tuned for any updates over the next few days.

NWS-Nashville, 8/24/20 PM Discussion
We may see less than that.
Tropical system tornadoes can happen here, but Laura kinda does not look like one of those, at least not right now. SPC doesn't have us outlooked for those. Will keep a close eye on that this week, though.
Morning Edition
Monday Is Quietest Day in Forecasting Period
Pretty classic summer weather. Daytime heating will lead to a few isolated showers this afternoon. These might not even be worth mentioning, but I am covering my bases. Take a look at the HRRR model and decide for yourself about any afternoon precautions: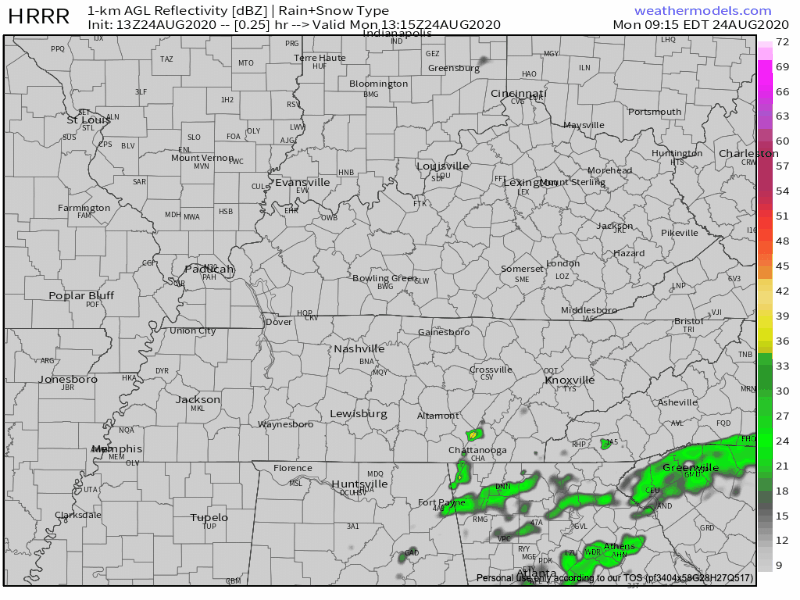 Dew points today will hang out right around 70º. A little humid, but then again it is still summer. Our heat index will reach the mid-90's.
Minor Impacts From Marco Expected on Tuesday
Even though the storm is churning in the Gulf, it might still bring some weather impacts our way. Here's Tropical Storm Marco's path, predicted by the National Hurricane Center: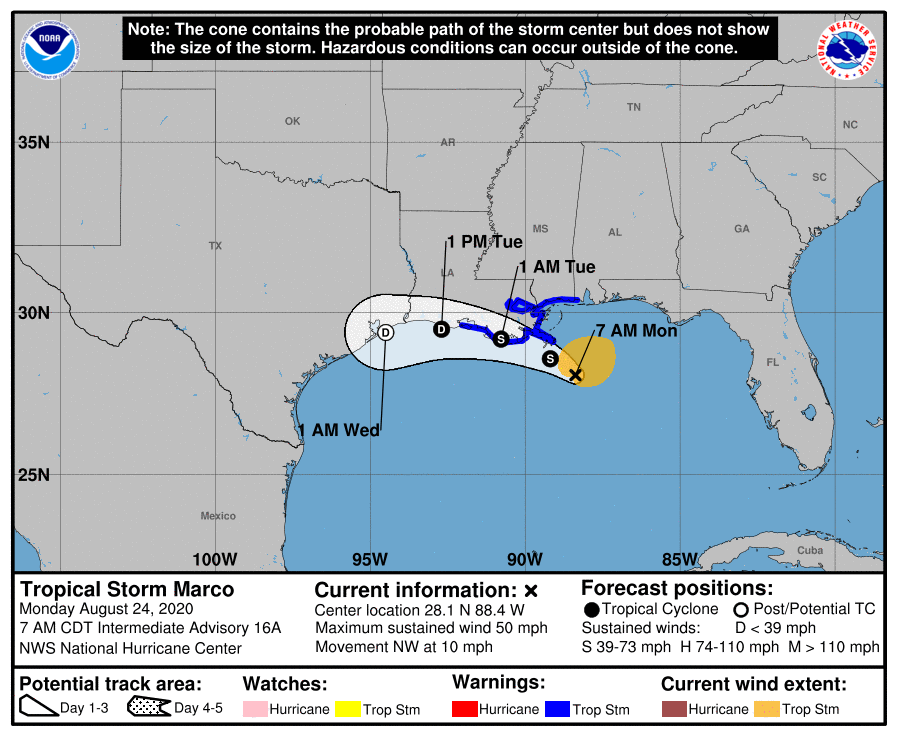 Translated to Nashville-relevant weather terms: there may be some impacts to us, depending upon which way the storm travels.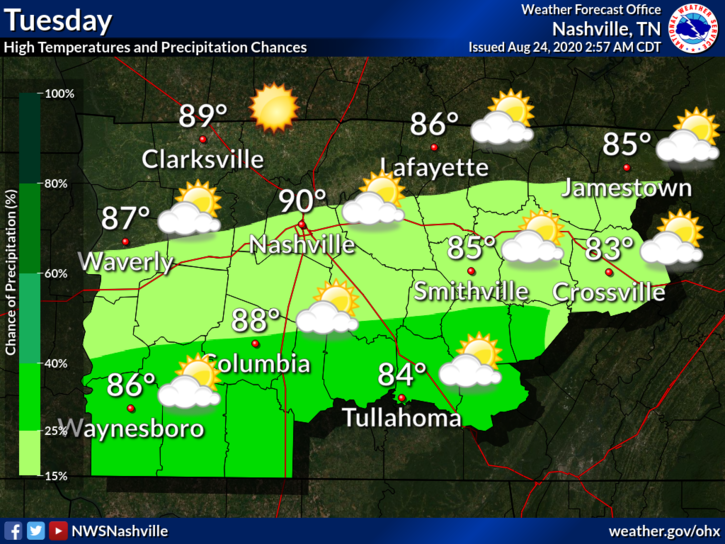 With that being said, the moisture from the storm looks like it will stay pretty well to our south. At this time, it's not looking like much of the moisture will reach Middle Tennessee.
Like all things weather, we will know for sure once the system gets here.
Tropical Airmass From Laura Will Bring Lots of Rain, Oppressive Humidity
Coming attraction: I spy a 75º dew point on Wednesday!
EDITOR'S NOTE: Barf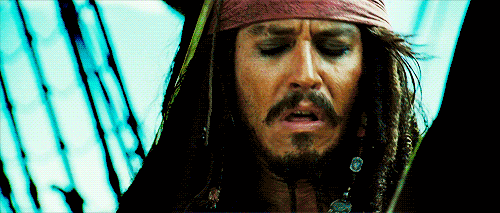 The rest of the forecast for this blog is brought to you by Hurricane Laura. This one potentially has more impacts on our weather.
She is currently located about 60 miles south of Camguey, Cuba. She is expected to strengthen into a hurricane by Tuesday morning and move inland on Wednesday night near the southwestern Louisiana coast. It then looks as though she will move northward and reach just south of Memphis as a tropical storm on Thursday night.

-NWS Area Forecast Discussion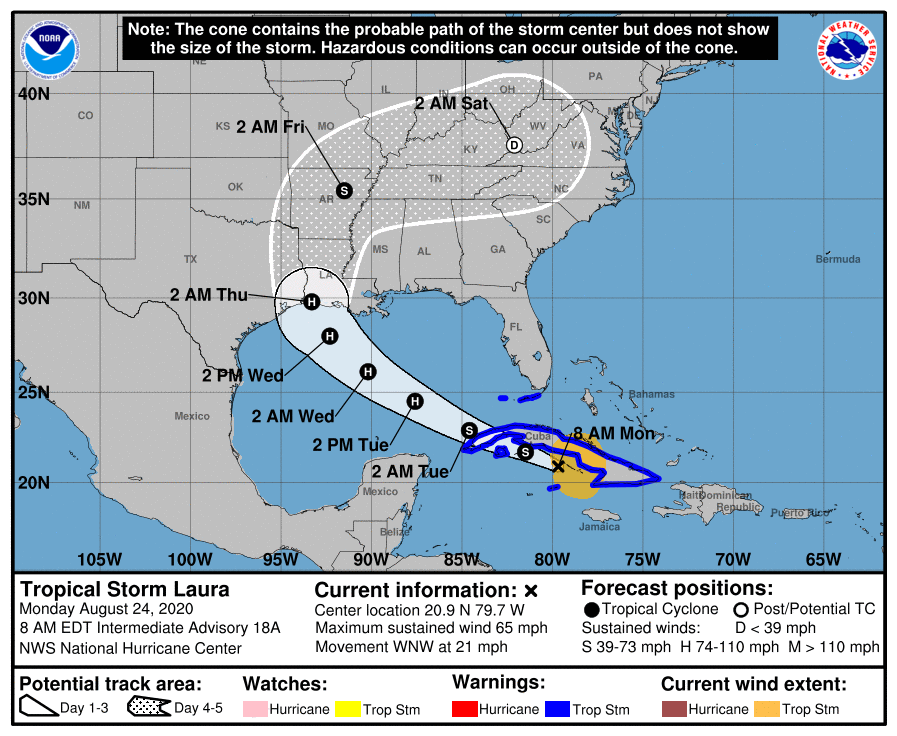 Laura should weaken to a tropical depression by the time it reaches the mid-state. I want to warn you, though. The "cone of uncertainty" is very large at this time. There is a chance the hurricane could travel anywhere inside the dotted region on the map above. As tropical storms and hurricanes get closer to shore, the "cone of uncertainty" gets smaller and we will have a better idea of where the storm is headed.
Thursday is a long way away, and this forecast WILL change.
If Laura does reach us as a tropical depression, expect lots of rainfall. Here are preliminary rainfall totals through Monday of next week: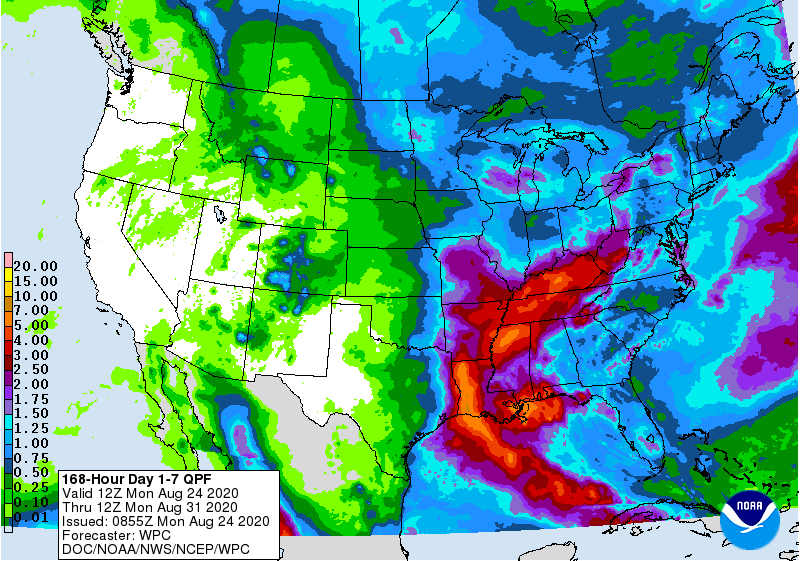 The Euro model has the heaviest rain from the storm tracking west of us. The GFS says pretty much the same.
If you take one thing out of this blog, remember that there is a lot of uncertainty with Laura. I'll say it again: the information presented here CAN and WILL change.
By this weekend, the Gulf should be clear of the major storms.
Temps and Humidity
As for Nashville, our temperatures will be hot and humid the rest of the week and into the weekend. The tropical airmass will prevail for a while before we get any relief!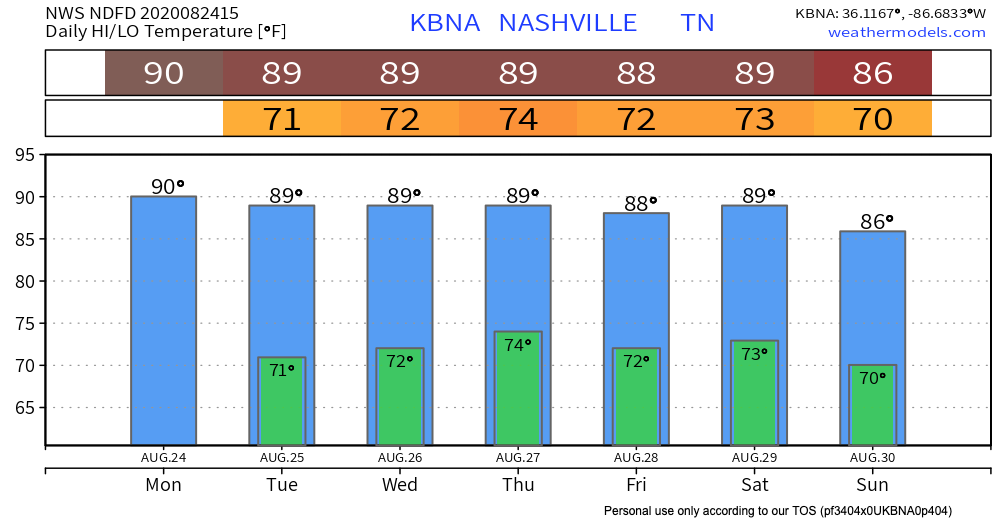 Until then, enjoy the drier weather today. Happy Monday!