This weekend is starting off with mostly cloudy skies and nice, comfortable temperatures in the mid 70s.
We are getting another heat break today with a high temp of 82! #ThanksClouds
Showers and thunderstorms are possible this afternoon, but not for everyone. Looks kinda widely scattered, so the chances of most of y'all getting something are pretty low.
Total rainfall 0.3″ or less. Notice the below 24 hour rainfall forecast from WPC, it soaks several of us this afternoon. So who knows? It's August, showers are scattershot across the region.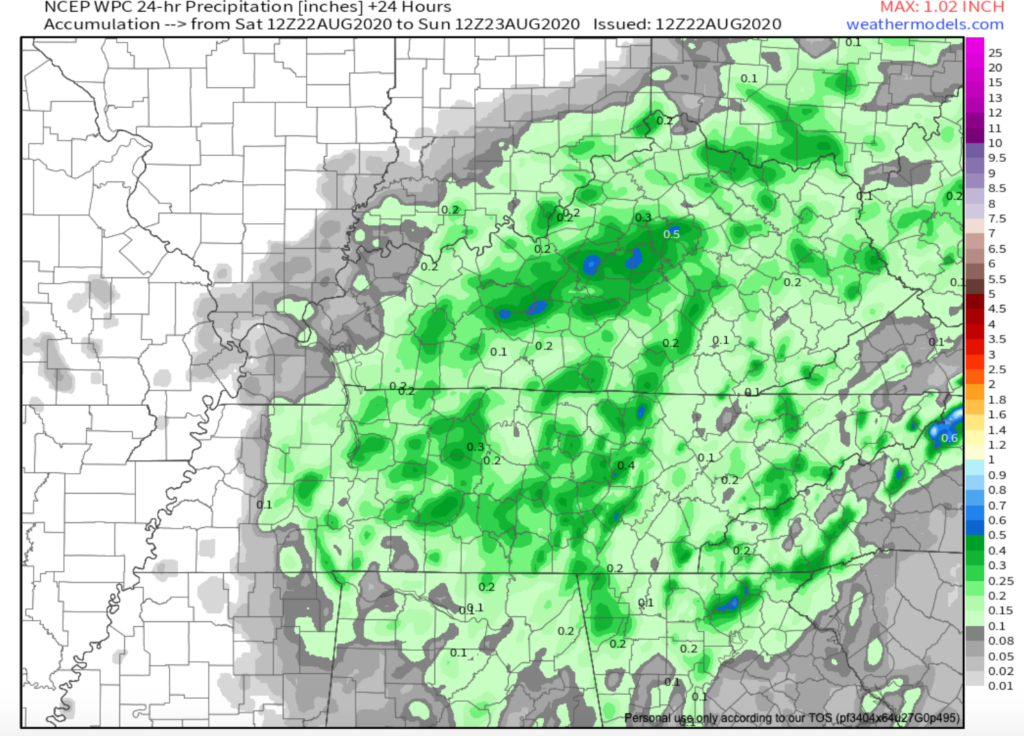 Low Chance of Sunday Afternoon Rain
Pop up showers and possibly a storm could occur tomorrow afternoon anytime between 12pm and 5pm.
Chances are pretty low. Check out the HRRR below. Only a few break out.
Sweatier Next Week
The first half of the week is looking to be rain/ storm free with mostly sunny skies.
90 degree heat returns.
Humidity will also crank up with dew points into the 70s. We've been in the upper 60s this week.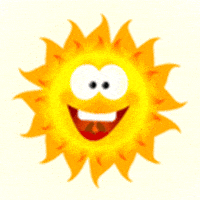 Editor's Note: Let's Get Tropical
You maybe heard two hurricanes are moving into the Gulf of Mexico this week. #True.
They are not going to merge into a superstorm that threatens a sexy stubborn boat captain and his Bahstonian fishermen crew who are just trying to lead a hardscrabble life of keeping their families fed by venturing into especially fishladen waters so the northeast has a proper supply of Filet-O-Fish sammies #ThoseAreGreat #DontJudgeMe #TartarSauce.
There is Marco first, and Laura second.
At this point you should probably stop reading and just go to hurricanes.gov for all your tropical needs. Landfalling hurricanes can cause inland flooding and sometimes wind damage here in Tennessee. Most of the time, though, it's some clouds and some rain, no big deal.
No one has any real idea where these cyclones are going once they make landfall. The Euro ensemble approach has tropical depression remnants wandering about, many such eduguesses wander them generally over our region.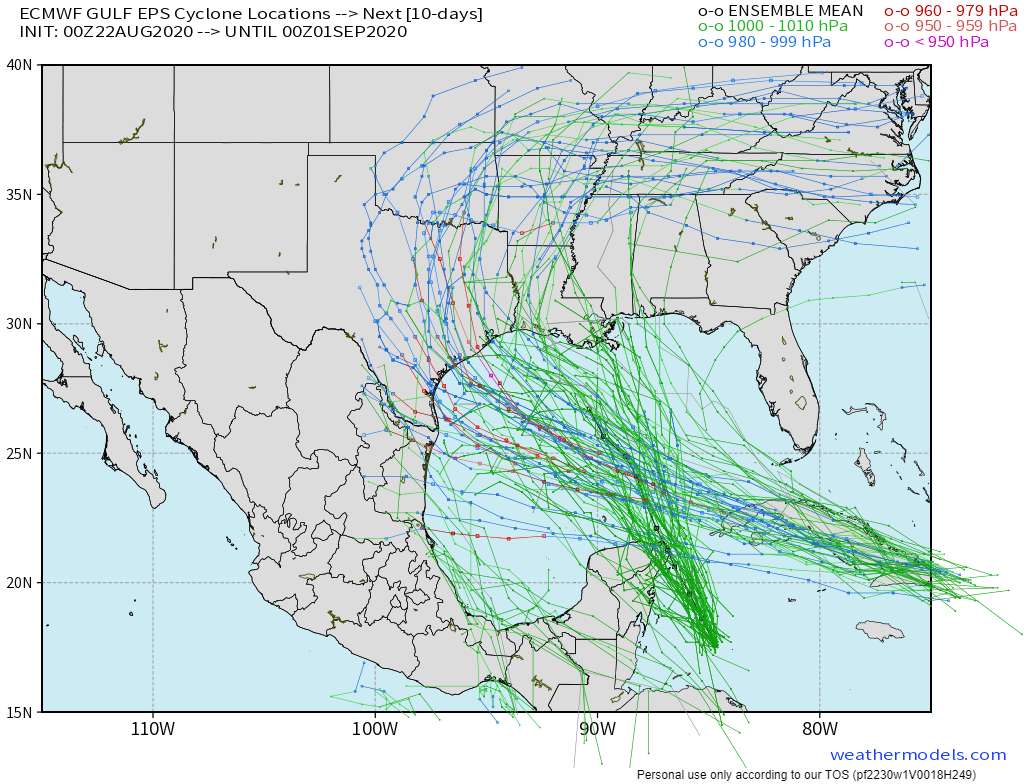 At first, these hurricanes should help keep us dry mid-week:
Subsidence around either of these two system could keep us rather dry through the middle part of the week.

NWS-Nashville, 8/22/20
Local impacts from this system later this week, honestly, are too early to even speculate, as NWS-Nashville points out:
In regards to any potential mid-state impacts from either of these two tropical systems, models are very different this morning from what we were seeing just 24 hours ago. The GFS and Euro are still 24-30 hours apart as to when we might see rain from either of these systems. For this reason, I will again run below suggested NBM guidance Thursday and Friday and adjust with future forecasts. The bigger point is, if you have plans or any interests anywhere along the Gulf Coast, you will want to monitor NHC forecasts closely for the latest information.

NWS-Nashville, 8/22/20
As always, check back for updates to the forecast and be sure to follow @NashSevereWx on Twitter!