A Fairview thunderstorm is heading for Spring Hill as I write this. It's being covered on Twitter @NashSevereWx.
Rain and a few more thunderstorms are possible today. It's very humid, there's plenty of instability, and a cold front is approaching to provide lift, kicking off your chances for a few storms this afternoon.
Here's how the HRRR model predicts it: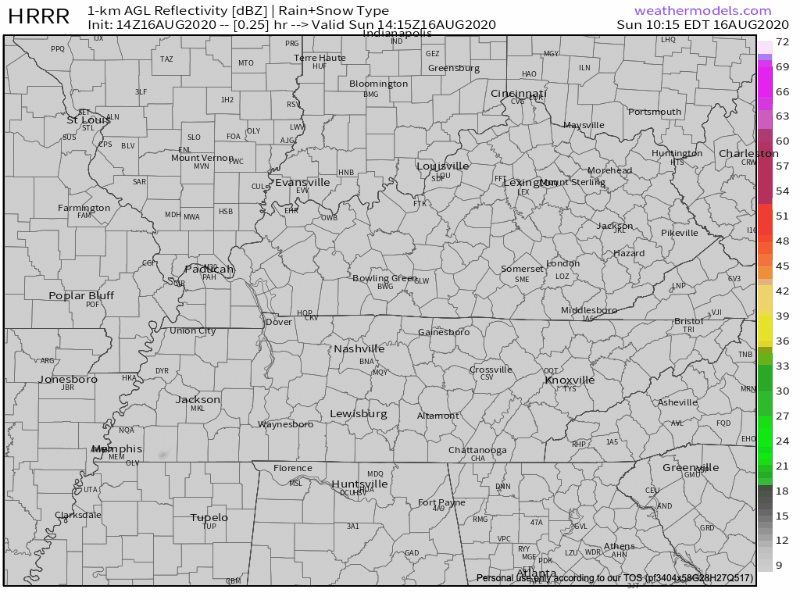 Storms are more likely after 3 PM. Summer storms usually move slowly and erratically. These will move quickly toward the southeast. Gusty winds and cloud to ground lightning are the main hazards.
You can see the front pass on the below model.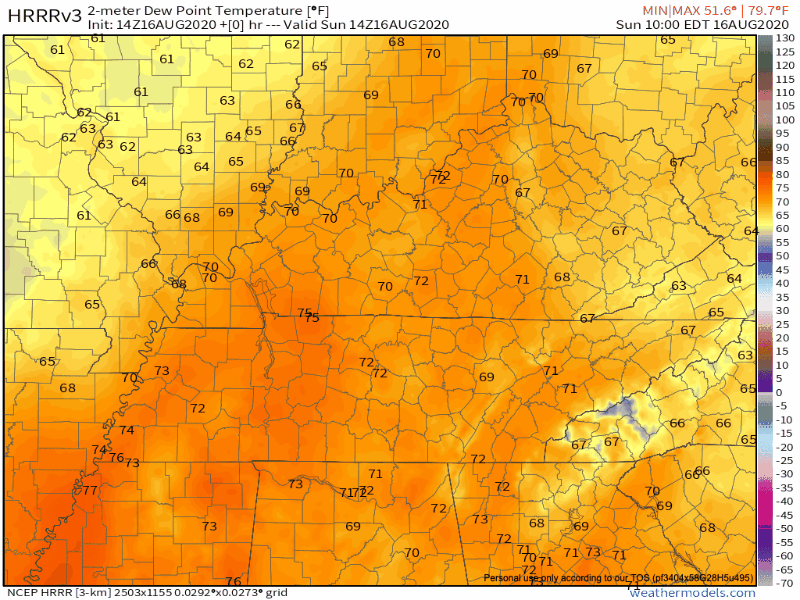 The higher humidity (darker orange) will decrease late tonight behind this cold front, leaving us with lower humidity (light orange, yellow, purples) Monday, making temperatures feel a lot more pleasant.
Dewpoints for us in Nashville will drop from the lower 70s to the upper 60s by tonight.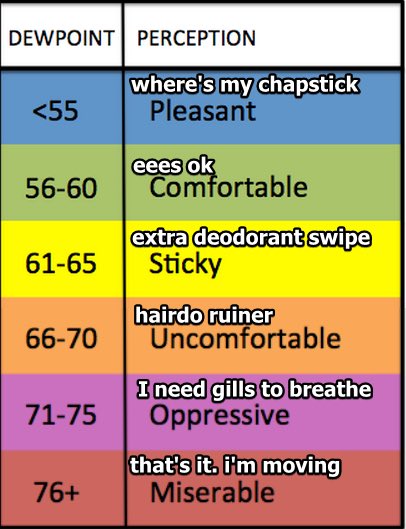 We may not see 70° dewpoints for another week.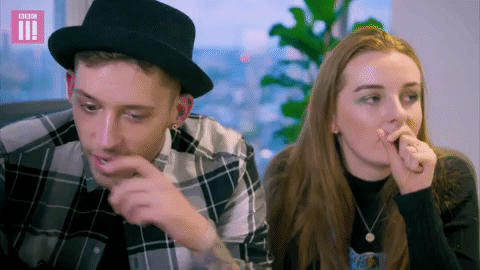 Low Humidity Through Mid-Week
Beautiful temps in the 80s for Monday with relatively low dewpoints in the 60s. Drier air that pushes through tonight will remain in the forecast through most of the work week.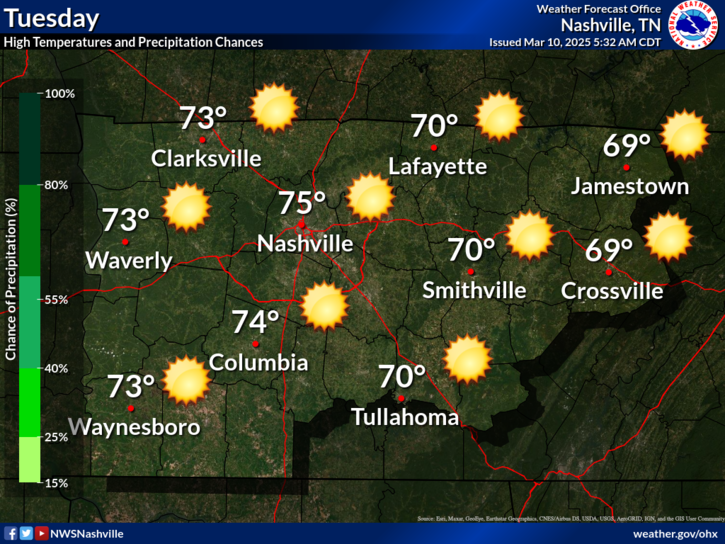 A weak disturbance in our upper atmosphere might bring light rain Tuesday, but that appears unlikely right now. The Euro model is completely dry Tuesday.
Humidity rises slightly Thursday – Saturday, returning us to the regularly scheduled summer random rain/storm lottery.
Hey Look, No 90s!
Seven days of mid-to-upper 80s!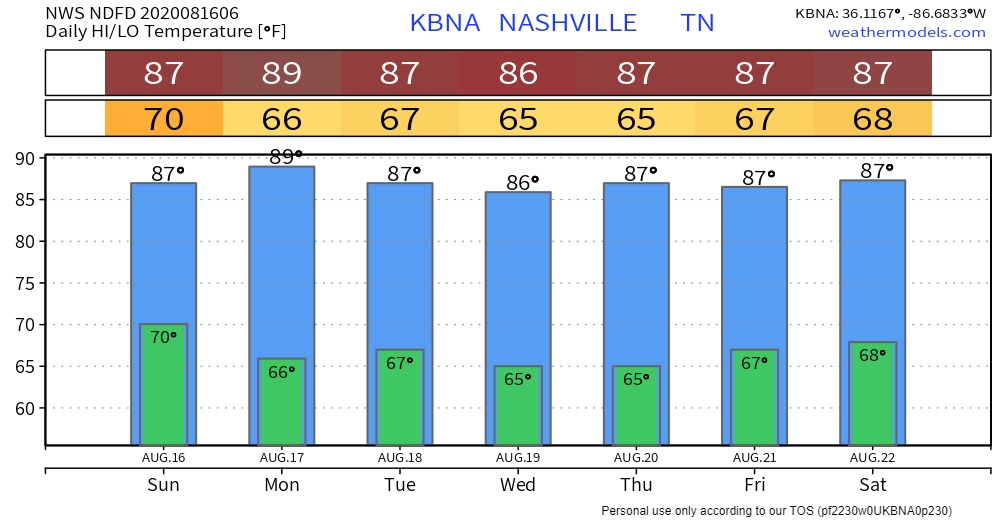 As always, check back for updates to the forecast and be sure to follow @NashSevereWx on Twitter!