August heat and humidity…
Low 90s for temps and low 70s for dew points means dangerous heat indices. HRRR Model is very bullish with a max heat index of 103.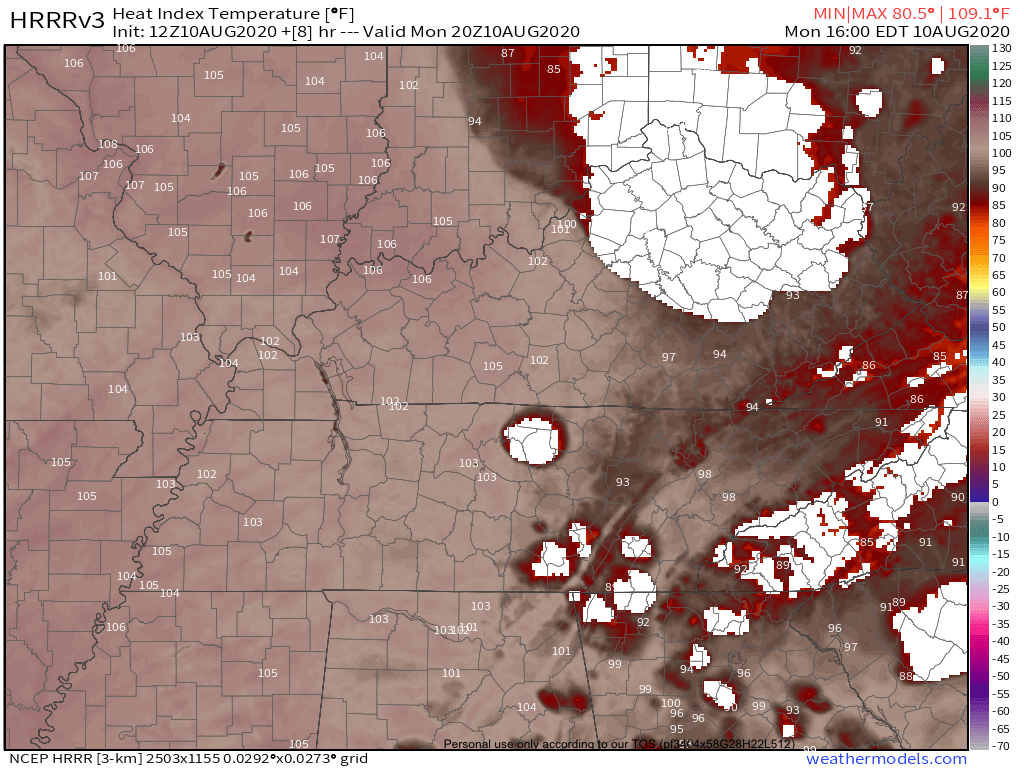 Upper 90s to around 100 appear very likely. Limit time outside during the peak heating hours and check the backseat!!
SPC has also put all of our area under a 5% risk for damaging winds within 25 miles of your location.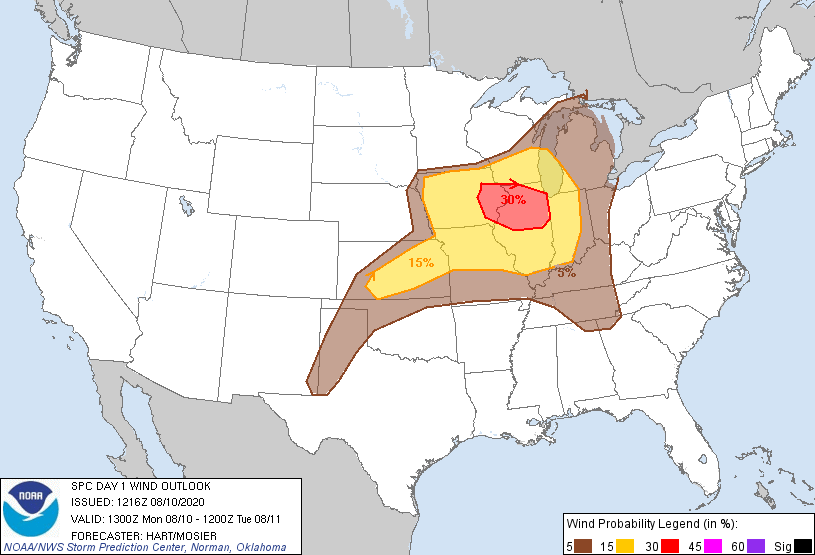 Damaging winds and frequent lightning are the main risk. Tornadoes and large hail are of no concern.
Localized Flash Flooding could also be an issue if a storm parks itself over your backyard. WPC puts us in a 5-10% risk for flash flooding within 25 miles of your location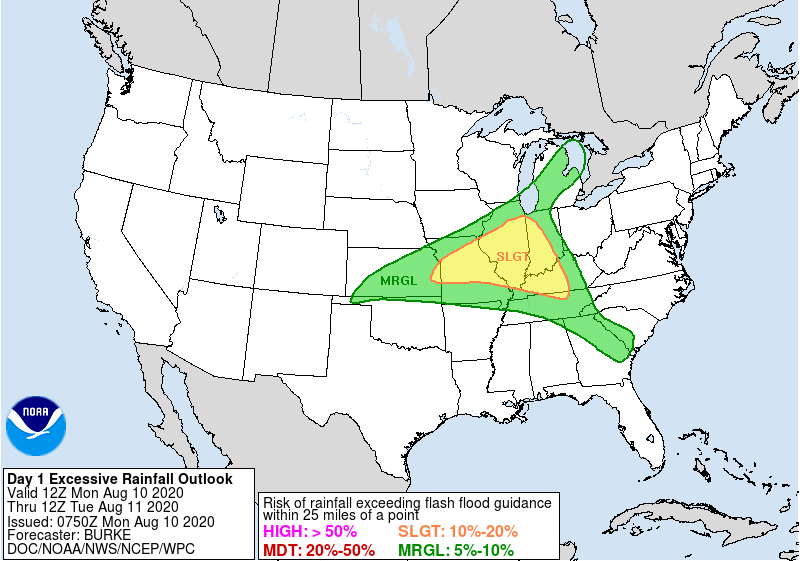 Latest run of the HRRR Model keeps most of the activity just to our east.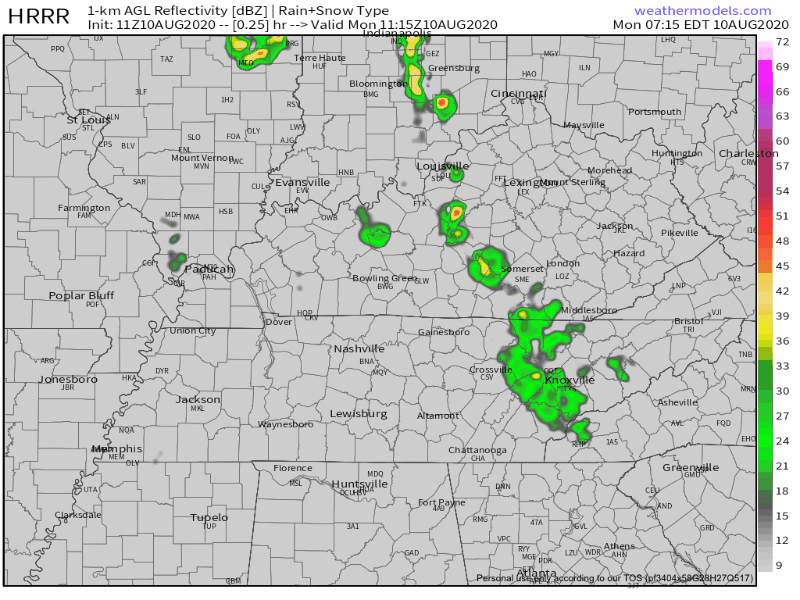 I think our coverage will be a bit more numerous than what this model is predicting.
NWS Nashville thinks…
No real atmospheric shear of note, but with CAPE values approaching 3,000 J/kg by late afternoon and PW values approaching 2.0 inches, some stronger thunderstorms could produce gusty strong winds

NWS Nashville AFD 08/10/20
With this much energy and moisture in the atmosphere, expect a few storms this afternoon.
Heat and Rain Chances Each Day
Low 90s will be the theme for a while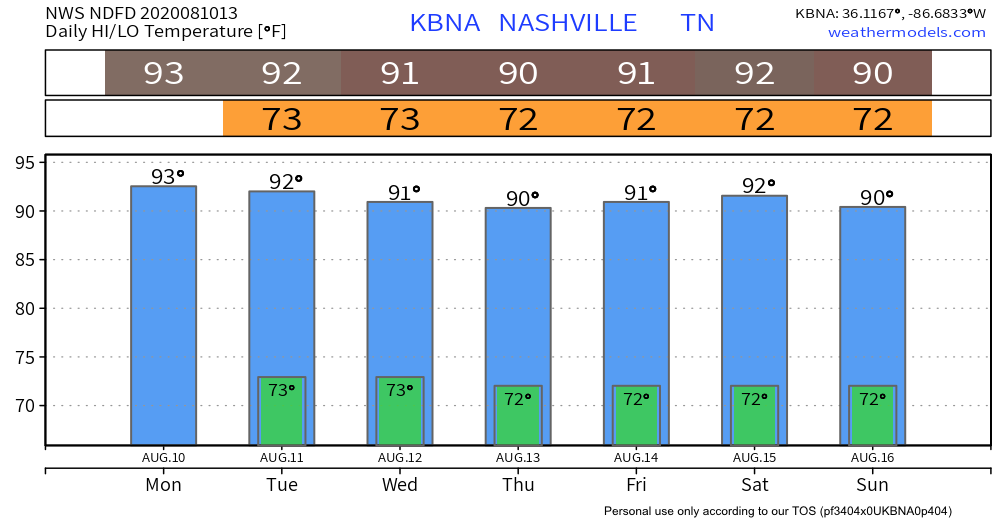 Rain will also be commonplace. Tuesday should provide us with a better coverage of showers and storms. Also expect daily afternoon and evening storms in the area Wednesday through the weekend.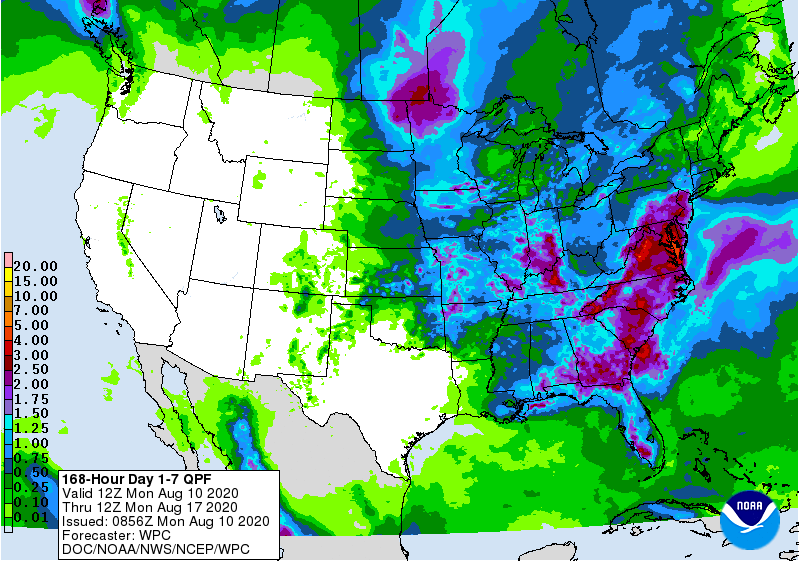 1-2 inches is very possible over the next 7 days with higher amounts not out of the question.