Friday = Awesome
No rain, high around 90, tolerable humidity.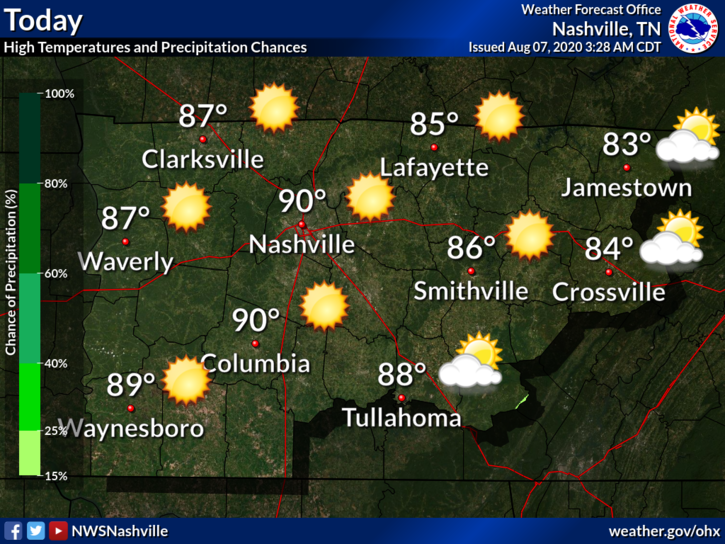 Fire up the grill, head to the golf course/lake, do literally anything outside today.
Weekend
NWS Nashville mentions ridging will build starting Saturday. That with a surface high over the Gulf will help increase moisture return, thus better rain chances next week.
It's influences won't be felt over the weekend though.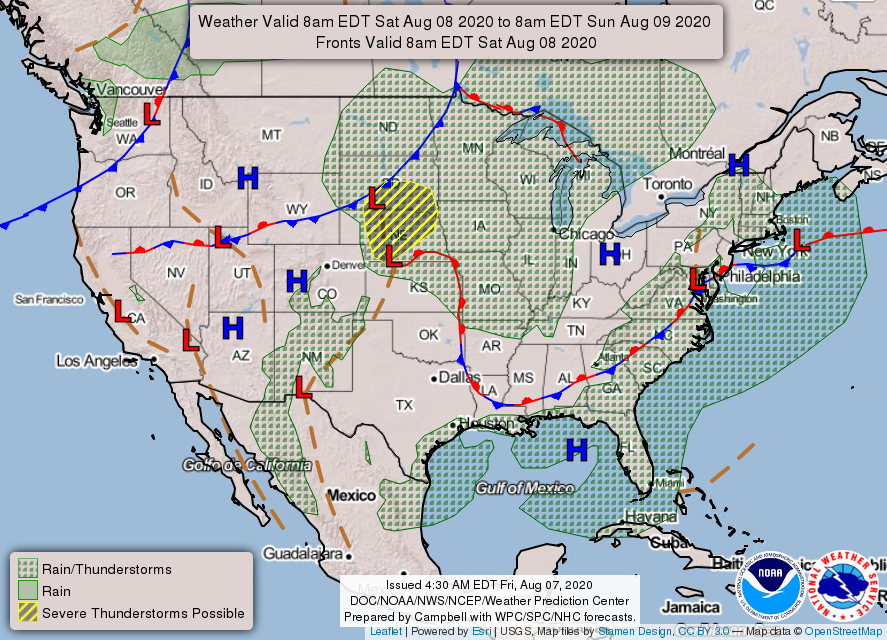 Temps should be a touch warmer and bit more humid. Rain might try and make a comeback Sunday evening but that's a stretch.
Change Is Near
Don't get too comfortable with these nice days.
Euro Model hints at mid 90s for a few days and maybe an inch of rain next 7 days.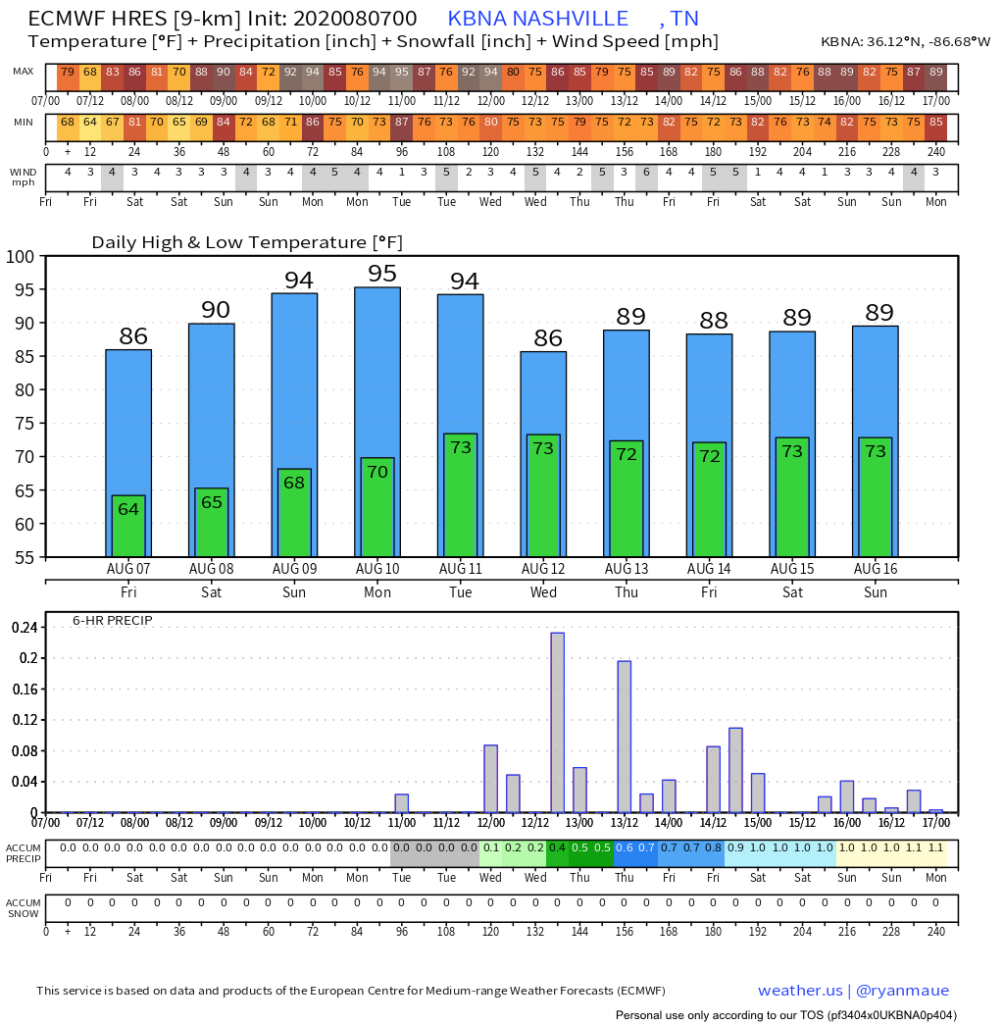 Not a forecast. Just guiding us to what might happen next week. Definitely better rain odds
Enjoy the weather this weekend