The beautiful weather that you woke up to will continue throughout the day today.
We can thank an upper level trough that's decided to sit above the eastern US this week. Moisture will continue to stay to our south, causing the dew point map to look like this: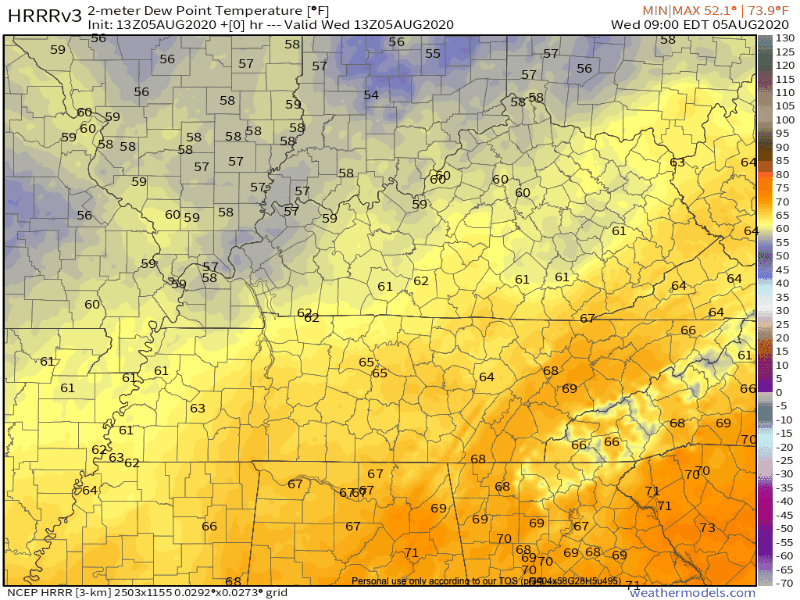 It would be nice to get those blue dews in there, but anything with a "6" in the front is definitely a treat for August! 70°+ dewpoints in August are common.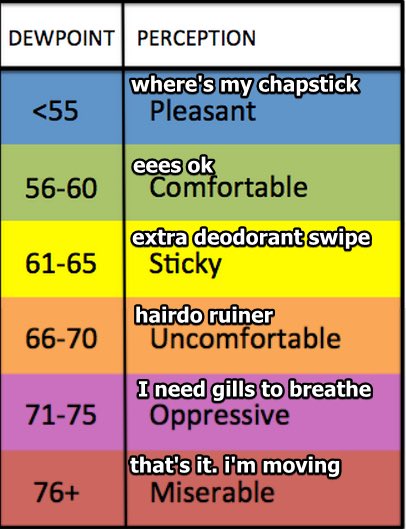 Rain will be sparse throughout Middle Tennessee today. Since it's summer, we can't completely rule out the possibility of a pop-up shower, but the chances are very low. The HRRR run from this morning shows most rain staying to our east: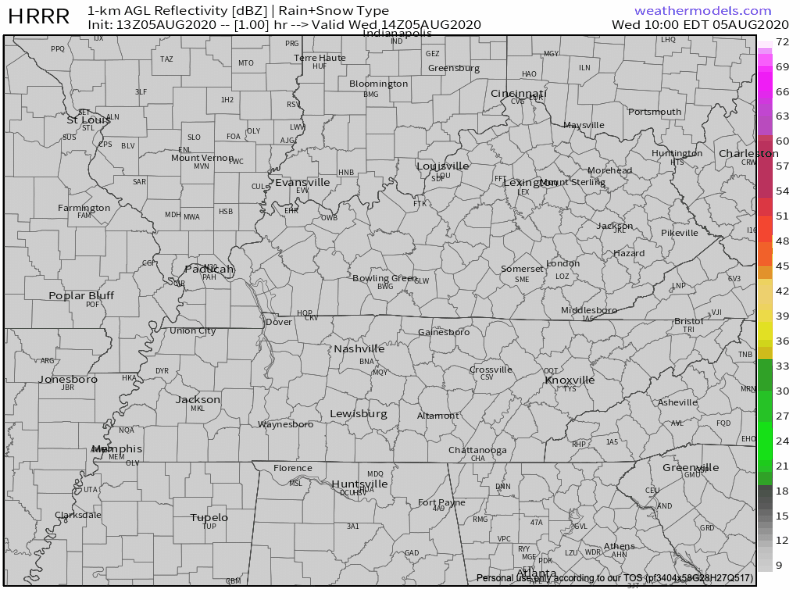 Instability with any rain will be very low. This afternoon won't be a washout! Head to the park/golf course/lake/literally anywhere outside and enjoy the weather!
Re-Read the Previous Section, but Replace "Today" With "Thursday"
Low chances of precipitation, dew points in the mid-60's, and an afternoon high around 86º. Not too bad!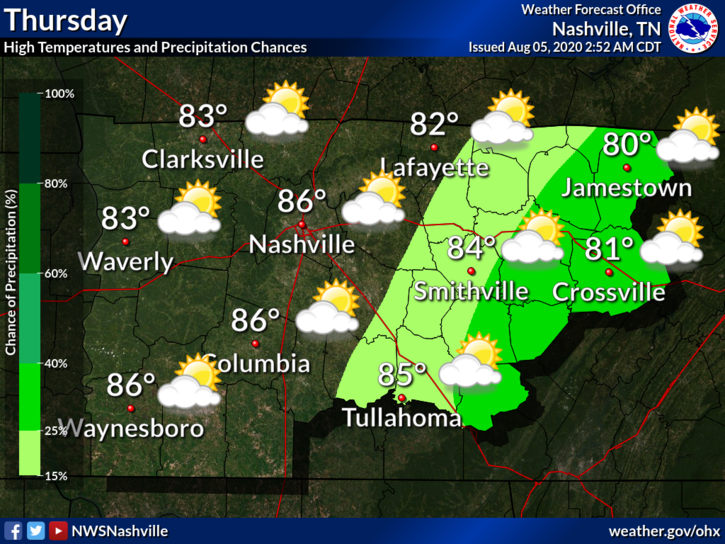 Heat & Humidity Sneak Back Into Our Forecast Late This Week
The upper level trough will flatten out as the week progresses. Translate: heat returns. Dewpoints will climb closer to 70°.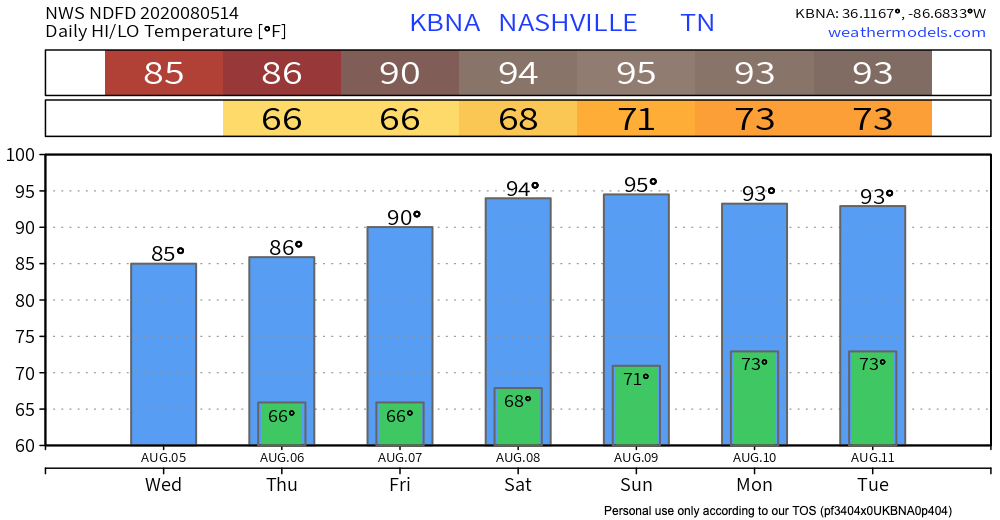 Then, by Sunday, higher humidity and precipitation arrives. A frontal boundary will move over Middle Tennessee, and this will dictate our weather pattern for the start of next week.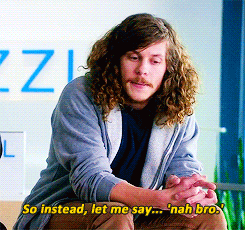 Until then, enjoy the clear day!