Is it really the 2nd day of August? With this weather?
A surface cold front swept through the area yesterday and completely wiped out that hot and superhumid airmass.
Dewpoint temperatures have backed off significantly, and will remain manageable for the rest of the week.

NWS Forecast Discussion 8/2/2020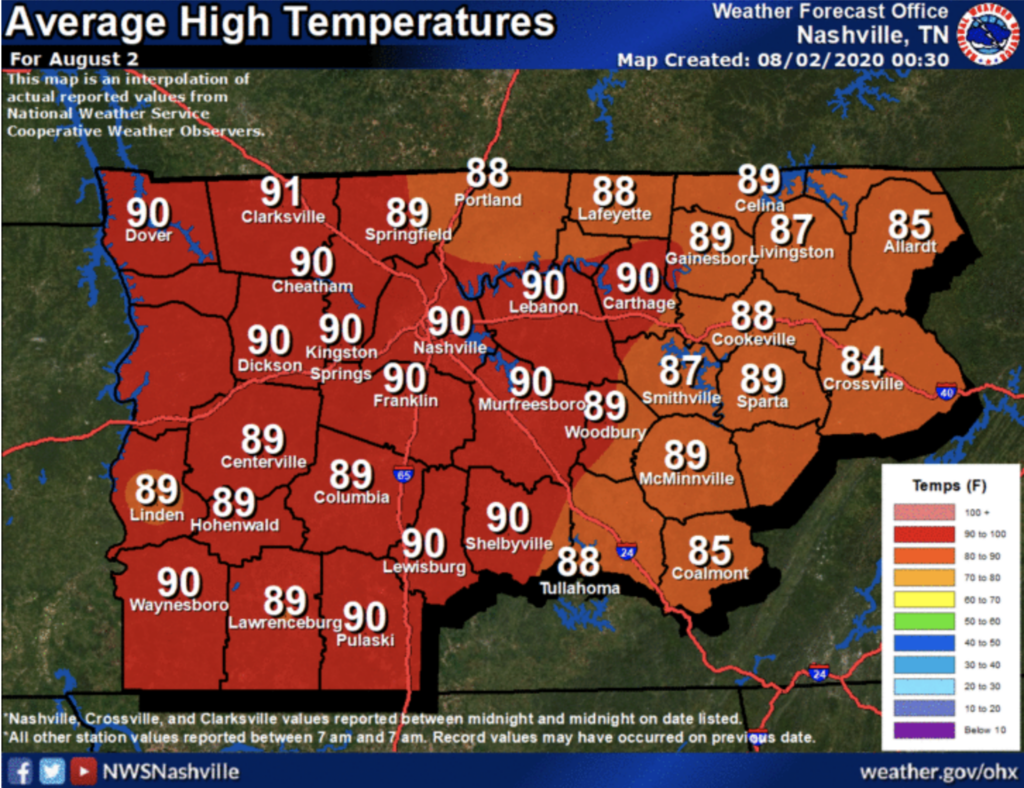 Normally we hit 90 on August 2. Here we are in the 80s for today throughout the next few days.
The Plateau may not even reach 80 degrees! They're forecasted for only the upper 70s!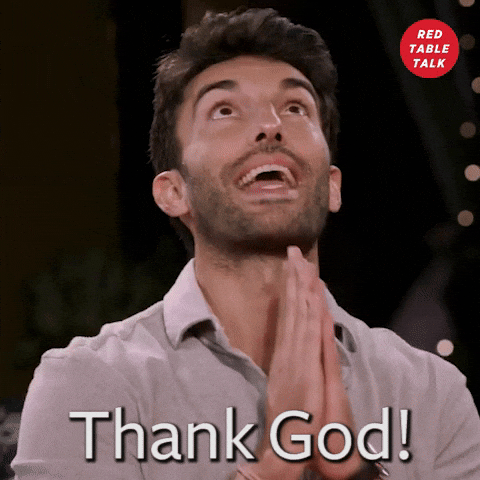 So when we mean 'cooler,' we mean bearable temperatures for the next few days.
Partly sunny skies today with a possible spot shower this afternoon; very small chances of a brief, light rain shower.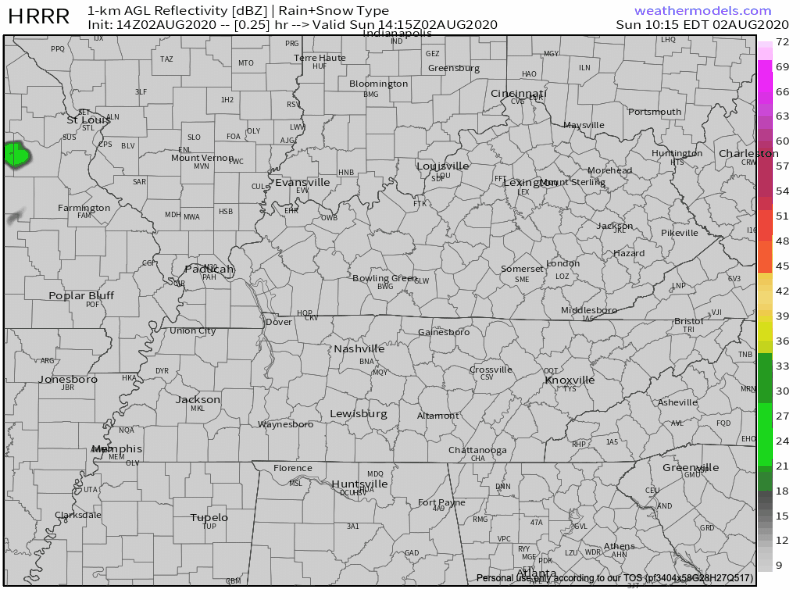 Cooler, Uneventful WeatherWeek Ahead
Another cool front arrives Monday afternoon / evening, bringing a better chance for showers and possibly a weak thunderstorm.
ETA for rain chances begins Monday at 1 PM. It continues in the afternoon and early evening.
We could see some scattered showers on Tuesday as well, but expecting Wednesday – Friday to remain fairly dry until the weekend.
Temperatures begin to creep back up into the 90s by Friday.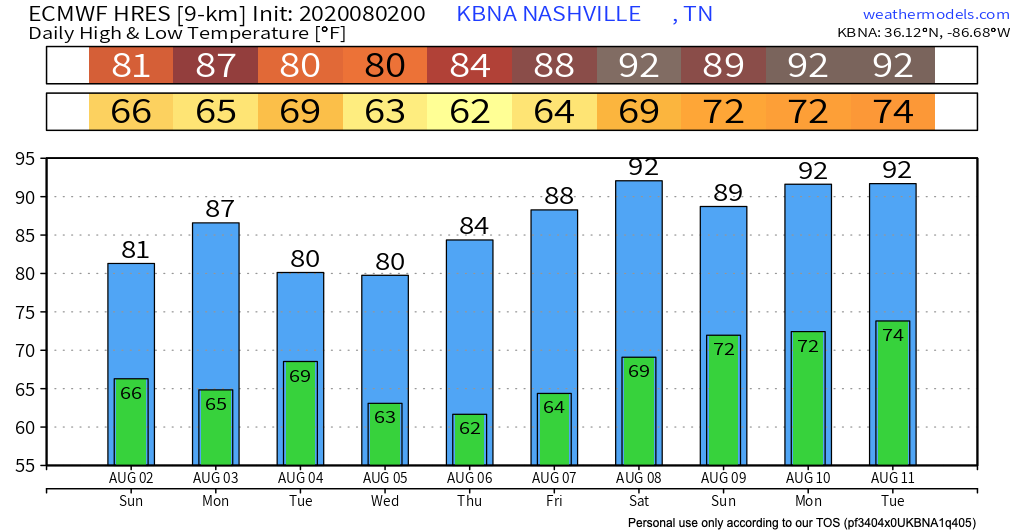 As always, check back for updates to the forecast and be sure to follow @NashSevereWx on Twitter!