Showers and storms will start to dot the radar this afternoon.
HRRR Model fires up storms just after noon and keeps them around a few hours after sunset.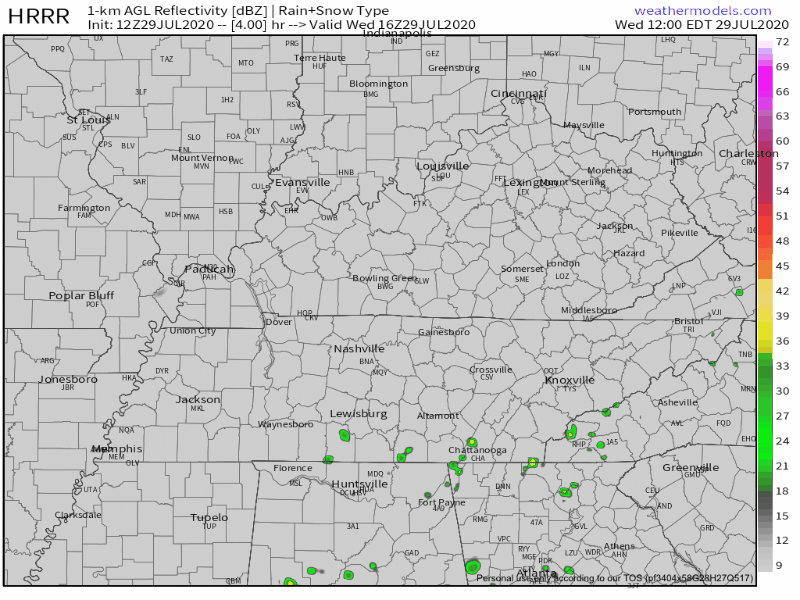 Temperatures will still be in the low 90s but where showers do form, expect a brief cool off.
When/Where exactly these will form remains a bit of a mystery.
Parts of town got nailed by a 3″ downpour last night. Those areas are today water intolerant. Flash flooding should happen there if we get 2″+ over three hours:
Heavier Rain, Storms Begin Thursday.
Thursday starts a string of cooler days because clouds and rain should block the sun.
Thursday
Rain won't be classic summertime "who knows where it'll pop up."
It's coming in waves.
HRRR model illustrates: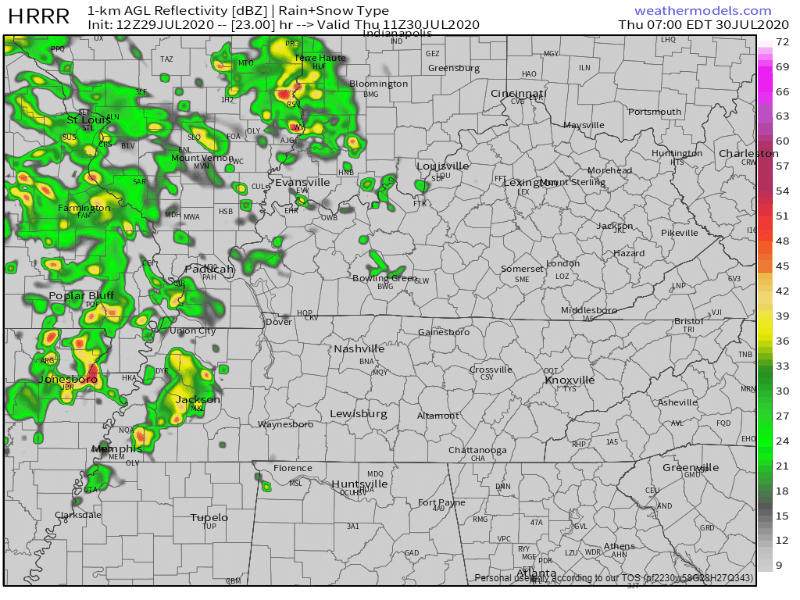 WPC has our area in 10-20% risk for flash flooding within 25 miles of your location.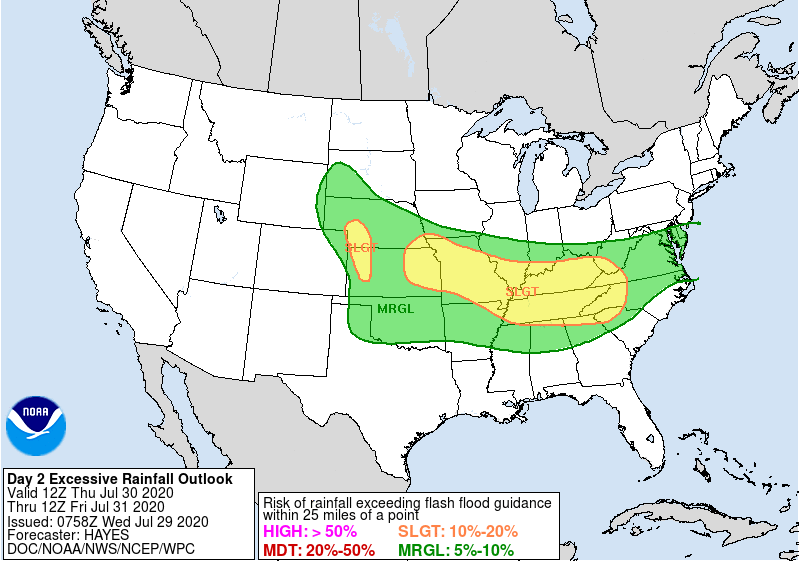 Storms are also possible.
[S]easonably high moisture content will contribute to heavy precipitation loading, and perhaps enhance the risk for potentially damaging wind gusts.

SPC Convective Outlook
Damaging wind gusts from collapsing heavy thunderstorms are possible Thursday. Probability is 5% within 25 miles of you.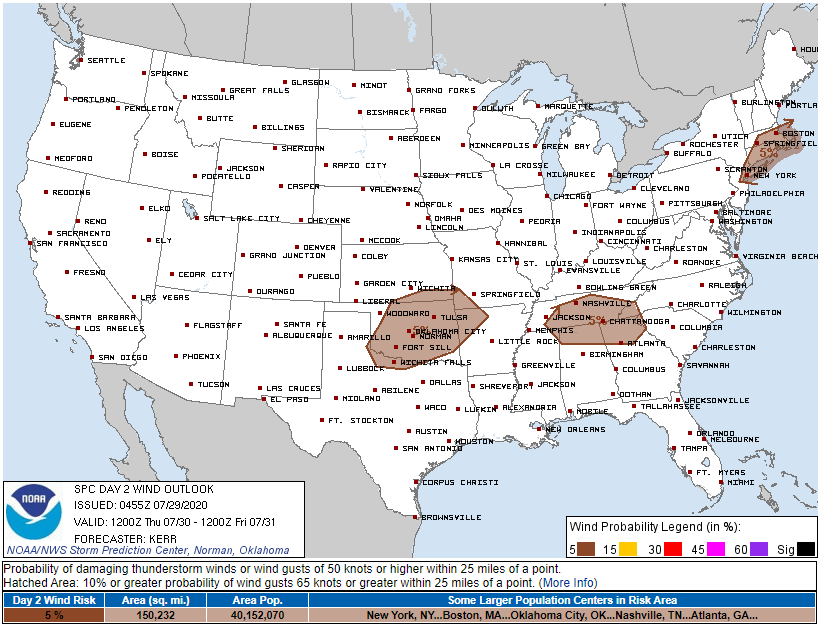 HRRR model also paints a few streaks of updraft helicity through the region Thursday. Tornadoes are not expected, but this is not your typical July storm setup. High helicity storms should be more efficient rainfall, lightning, and chaos producers.
Rain is possible all day (not just the afternoon), but is more likely in the afternoon.
Friday
More heavy rain should come in waves. Not an all day washout, but the rain we get should be heavy, and it may even continue into Friday night overnight to Saturday morning.
Here's the Euro model for Friday into early Saturday morning: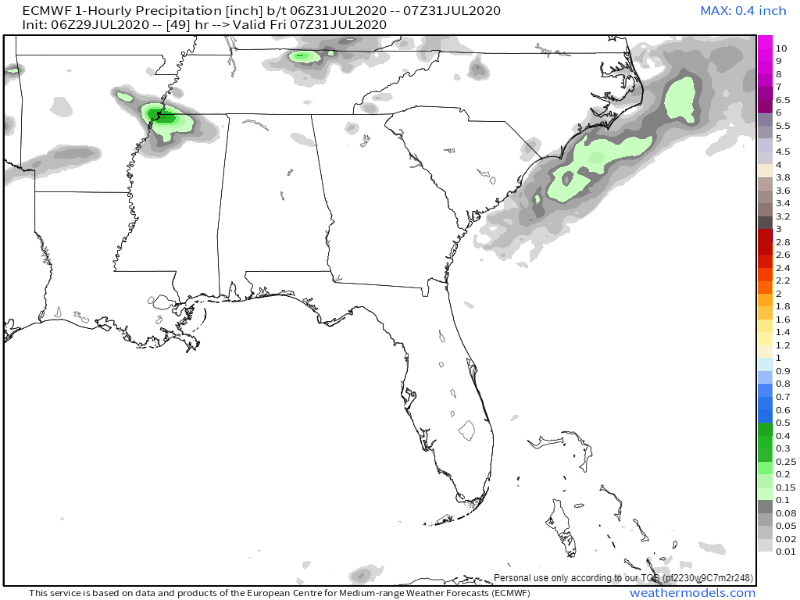 Flash Flooding concerns will continue into Friday and Saturday morning: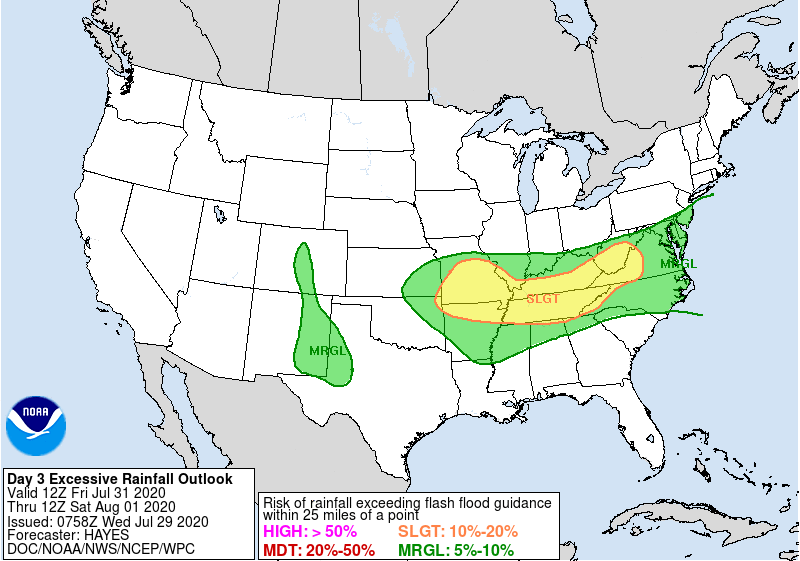 Storms each day could contain gusty winds but overall severe risk is low. Main threats will be heavy rainfall and lightning.
Weekend Weather
Saturday begins the month of August, but the rainy pattern will continue especially into Saturday.
Rain may even linger into Sunday, but we expect the heaviest/most rain between Thursday and Saturday.
WPC is forecasting a total of 2-4 inches of rain by the end of the weekend.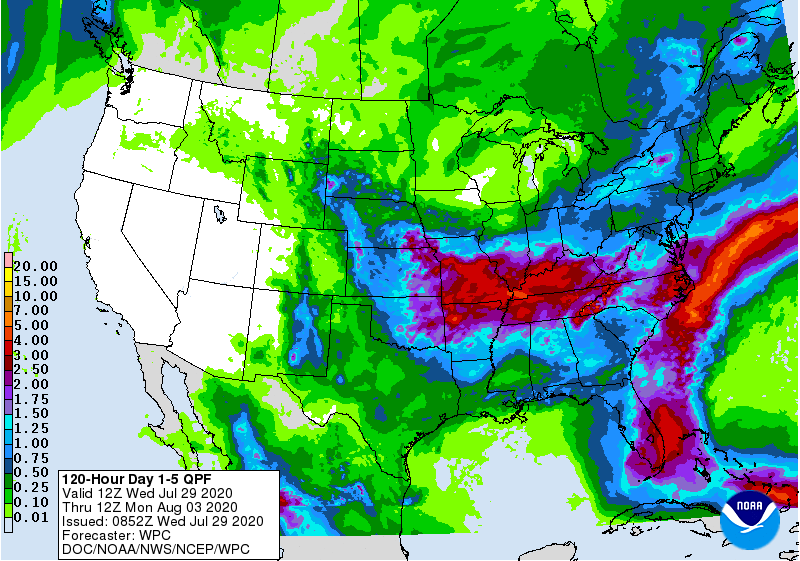 Biggest takeaway for the next few days: never drive over flooded roadways no matter how shallow it might look.
One side benefit to all this rain: lower temperatures, below average as we enter a typically scorching month.