Same forecast as the past several days: hot, humid, chance for mainly afternoon/evening thunderstorms.
Will it rain at your bbq at 5PM? We simply don't know. Someone's bbq will probably get rained out at 5PM, but we can't pinpoint exactly who will get it and when it will happen. Not in the summer.
HRRR Model has the storms breaking out between 4-6PM and quickly fading just after sunset.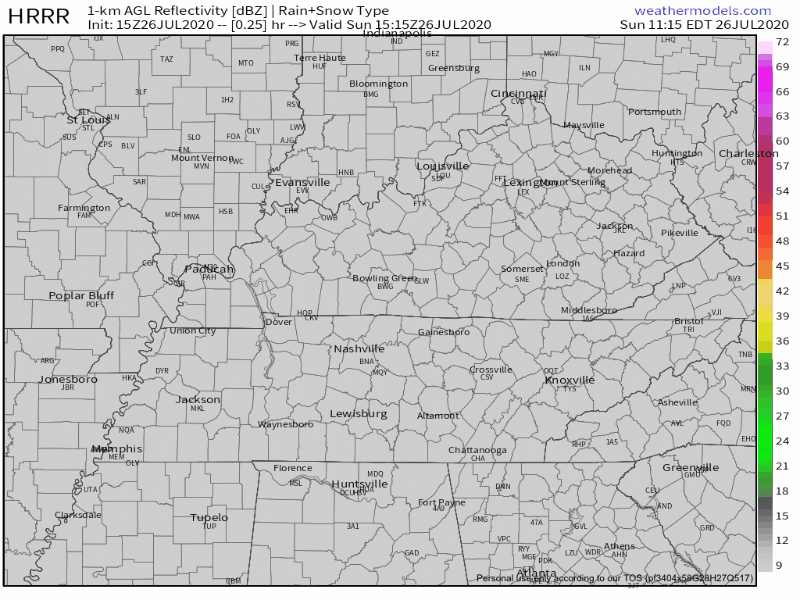 Severe weather isn't of concern but be aware of gusty winds, heavy rainfall, and lightning.
Lightning isn't technically "severe" unless it happens to you.
More Rain Coming — More Than Usual
Change is coming.
Rain and storms will still be more likely each afternoon, but will also be possible in the morning and after dark this week.
This week, severe weather (tornadoes) not a concern. Lightning and downburst straight line winds the main hazards. Flooding may turn into a problem late week.
Monday rain should be widely scattered. We may not get hit. HRRR model for Monday: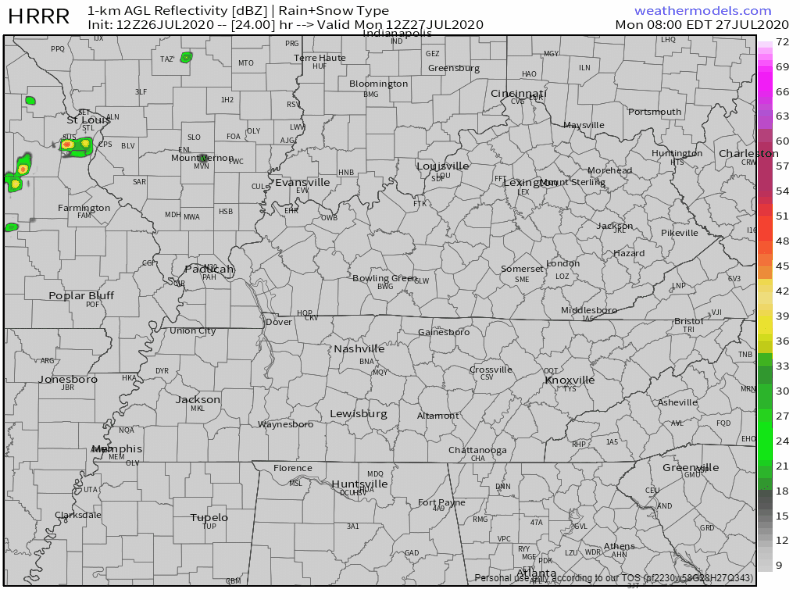 Tuesday a front stalls nearby and should create several storms and downpours. Maybe not a total washout. NWS has about 0.20″. WPC says 5% to 10% probability of flash flooding.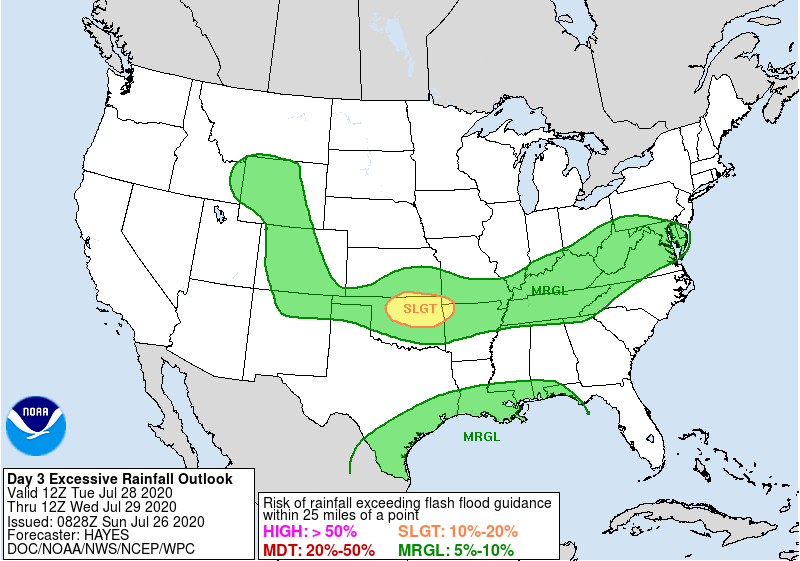 Wednesday's rain coverage increases. Below is the Euro model. Waves of rain coming in.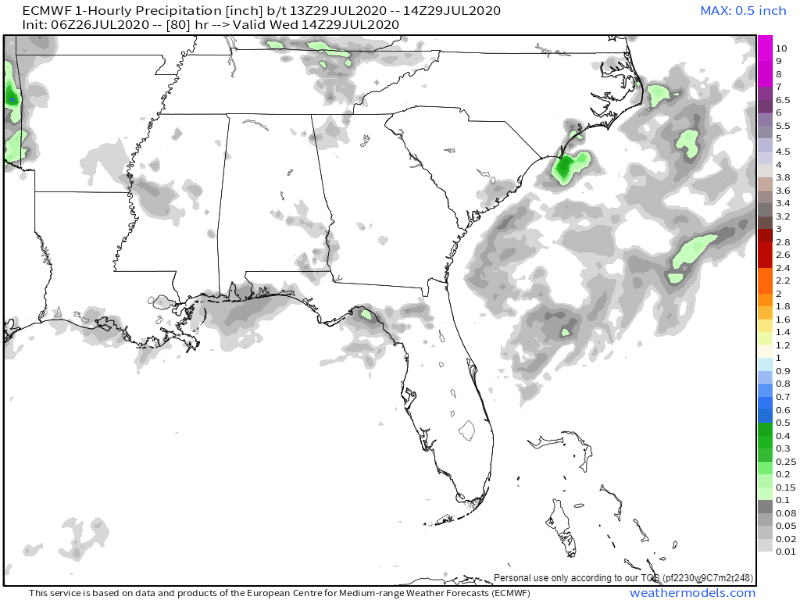 Almost 1″ of rain expected: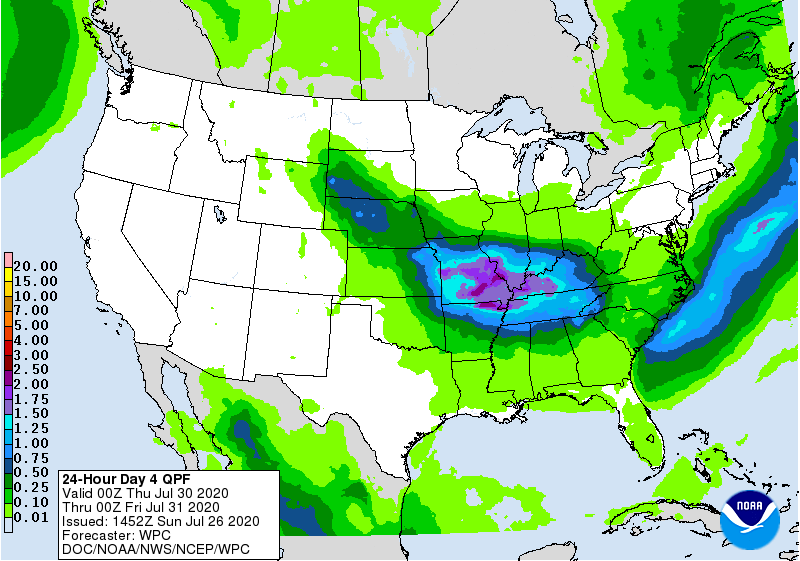 Thursday should be rainiest, morning and afternoon especially. Data is low res for this time period but all indications suggest washout possible (not guaranteed). Another inch or so.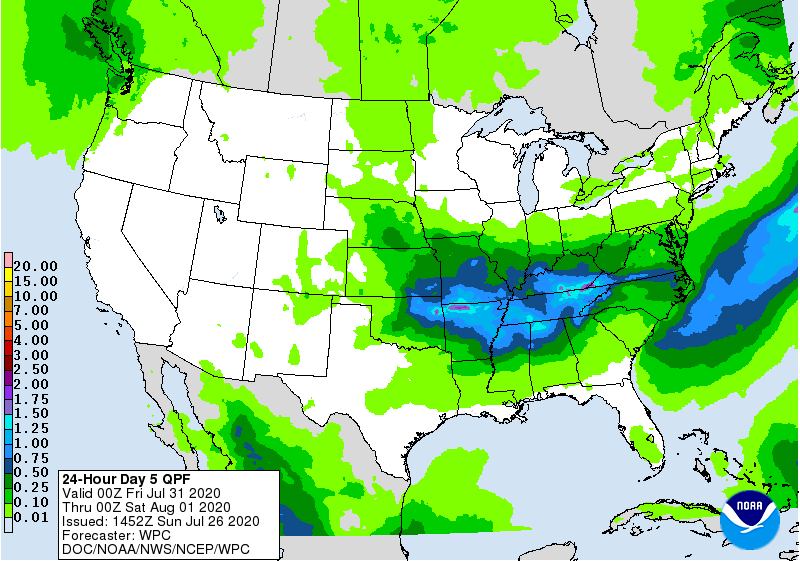 Rain/Cloud cover will be extensive. Very humid, but highs under 90s, only because we won't have the sun beating down on us all morning.
Friday: more rain!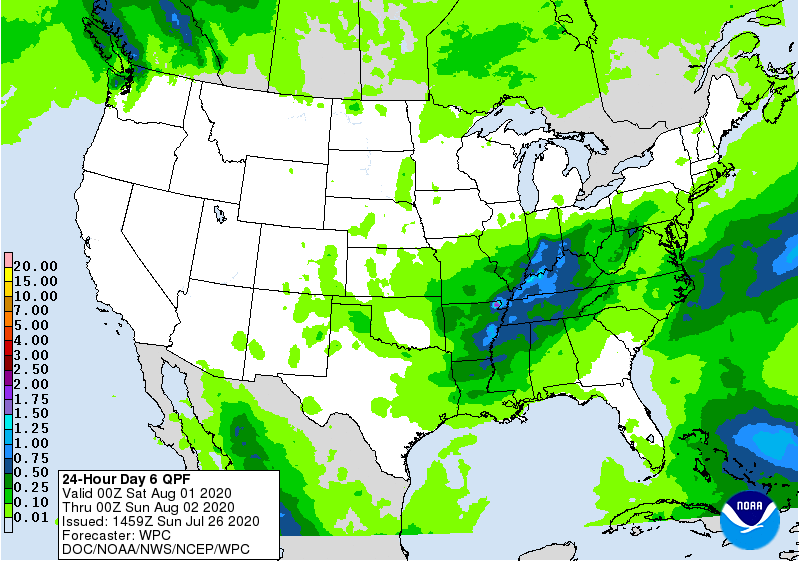 Flooding may be an issue Friday with all the rain we'll have had this week, and more likely Friday afternoon. Rain remains possible Saturday. By Sunday, WPC thinks we'll have seen close to 4″ total for the entire week.