Saturday: Be Aware of Heat Index and Scattered Thunderstorms
Same forecast. Again.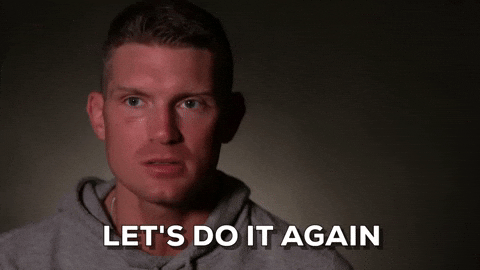 The dewpoint will hover around 72º all day, making for a heat index just under 100º.
Watch for scattered thunderstorms starting late morning and extending to sunset this evening. Predicting storm locations in the summer is near impossible, especially this far ahead of time. Here is the HRRR's best estimate of where and when storms will arrive: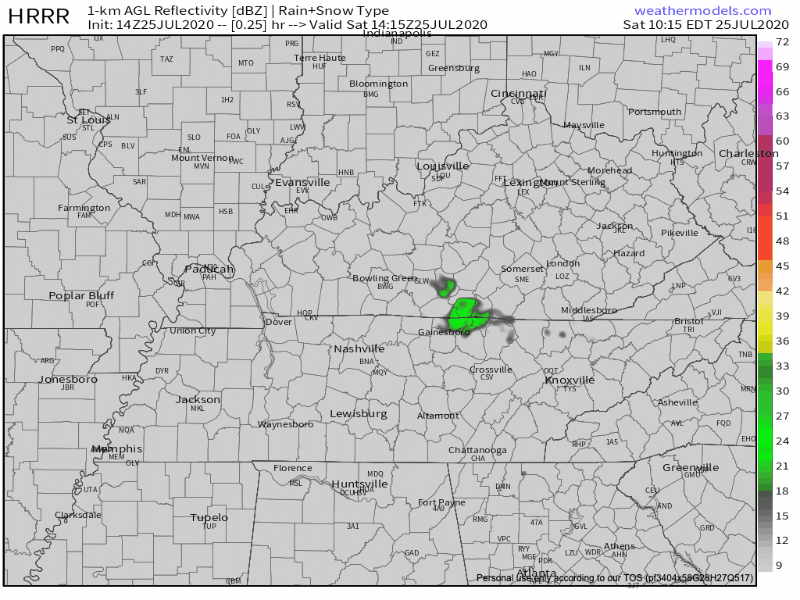 You should be safe to continue with your regularly scheduled outdoor plans today, but don't venture too far from shelter.
Your guess is as good as mine, but Mother Nature is especially skilled at ruining afternoon outdoor plans in the summer.
Diurnal heating will be the main driving force for these storms. Associated threats include frequent lightning, gusty winds, and heavy rain. Speaking of heavy rain, take a look at today's precipitable water values: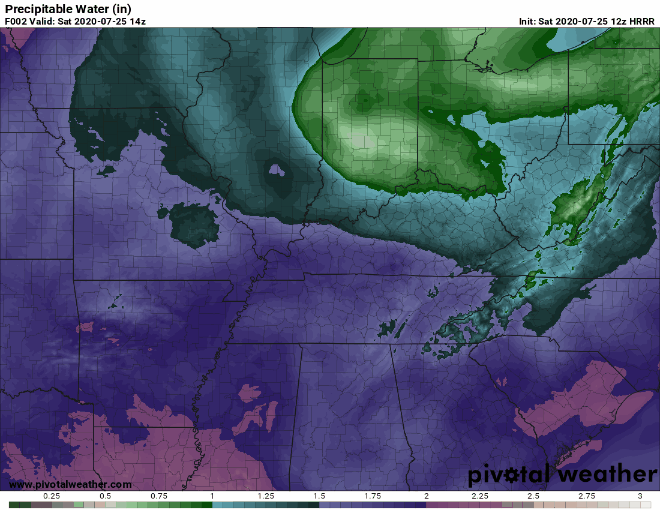 The pink spots on this map are indicative of lots of moisture in the air. While this isn't a measurement of how much rain will fall, it means that there is plenty of fuel in the atmosphere to feed downpours if one decides to form over you. Luke Combs translated this best: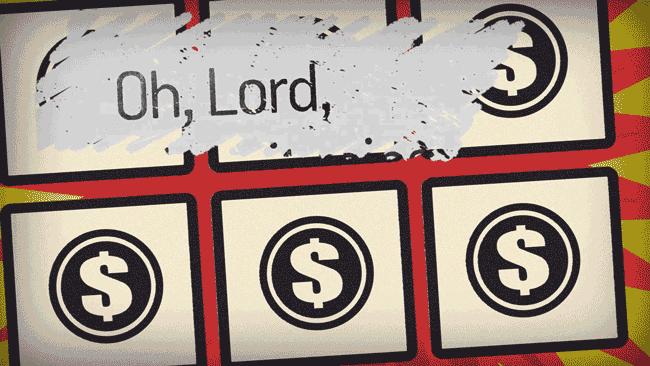 Another factor that won't help with today's flash flooding chances: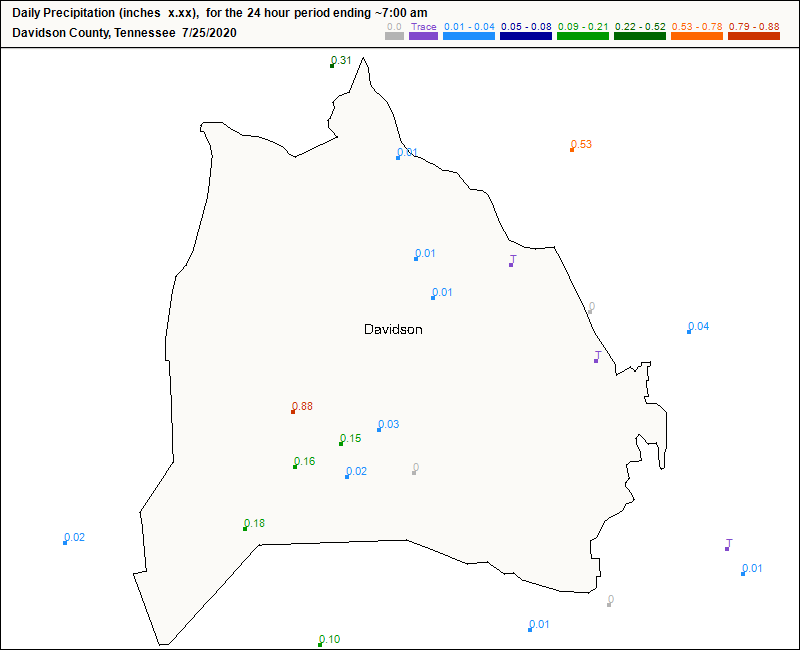 Be extra aware of flash flooding if you're near the 0.88 measurement, or if it poured in your neighborhood yesterday. The ground is already saturated, so any rain that falls will sit on top of the ground and cause problems for you.
More of the Same on Sunday
Tomorrow, we will still be stuck underneath a high pressure dome, so our forecast will be pretty much the same as today.
Hot, humid, and a chance of afternoon showers.
Similar threats come with the rain showers: strong wind, heavy rain, and frequent lightning. Nothing severe is expected.
Some Good News for the Last Week of July: A Cold Front will Approach Monday
EDITOR'S NOTE: LOL
It's a bit of a tease because temperatures will only cool off to the upper 80's.
Northwest flow aloft will also force a weak frontal boundary towards the area late Monday before it stalls near or just north of the Kentucky/Tennessee border the remainder of the week.

-NWS Area Forecast Discussion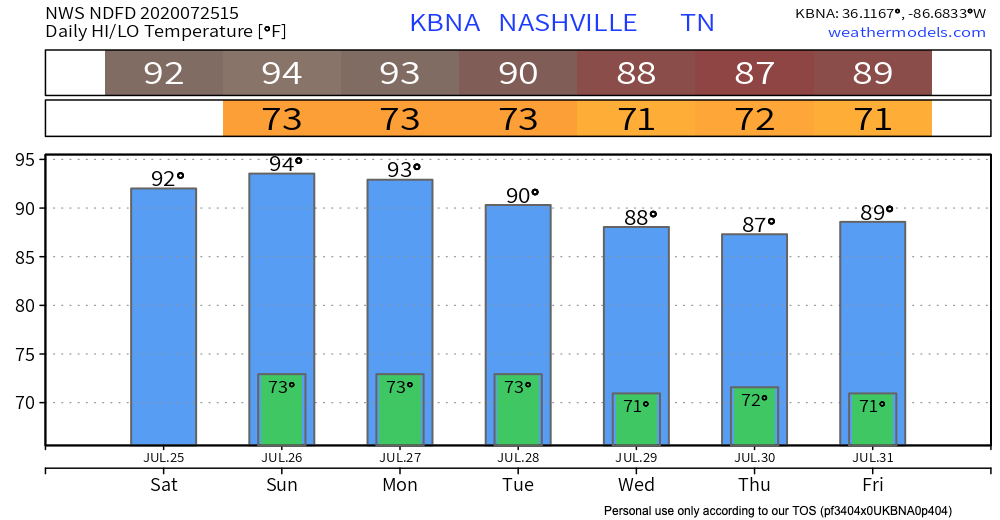 Along with the slight cool off, we will see sustained rain chances next week. Gone are the days of afternoon pop-up showers (at least for now).
While we aren't expecting anything severe, there is a chance for heavy rain and flash flooding each day. Stay tuned as we get closer for rain totals, timing, etc.
Hurricane Hanna to Make Landfall Tonight
Hurricane Hanna is headed straight for the Gulf Coast of Texas today. Right now, it's a Category 1 hurricane with sustained winds around 80 mph. No weather impacts are expected for us in Tennessee though.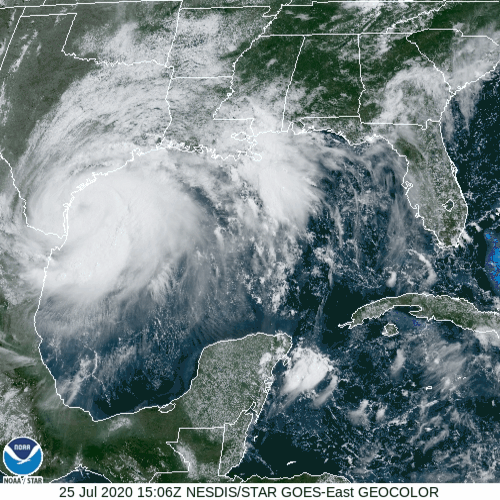 While I appreciate the WMO naming a storm after me, they need to learn how to spell "Hannah"…
Happy last weekend of July!