A Hot, Potentially Stormy Start to the Week
You know the drill by now: hot and humid today, with a chance for scattered showers this afternoon.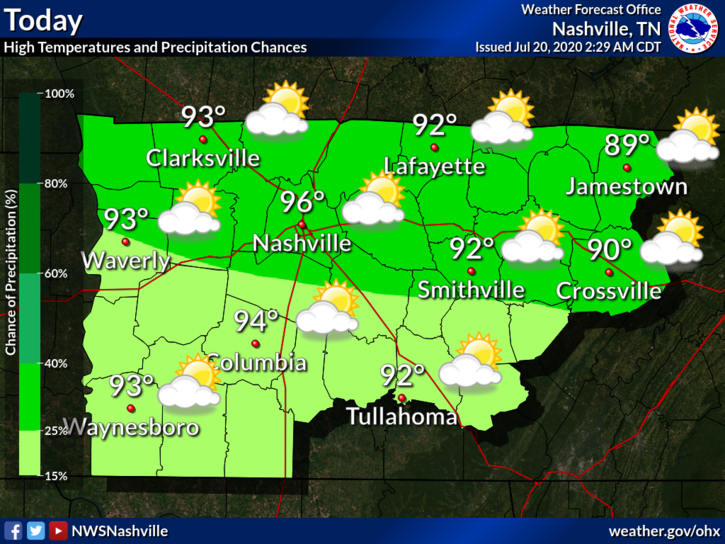 The dewpoint will hover around 71º. As of 11am, the heat index at BNA was already 100º, so I wouldn't be surprised if we approached a heat index near 105º by this afternoon. If the temp soars, the humidity will come down a bit. But if not, the humidity will stick around. Either way: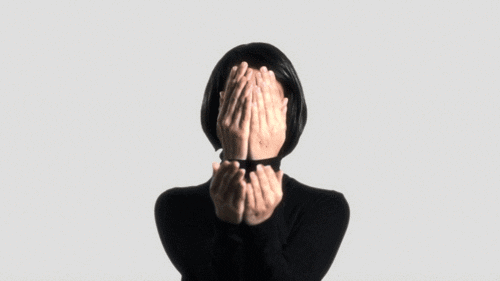 Like any good summer day, we can't completely rule out the chance for a shower or two. It's not looking extremely likely today, but the HRRR has a few showers here and there this afternoon. Don't take the model's word for timing and locations. This is more of the model proving to us that showers may exist this afternoon.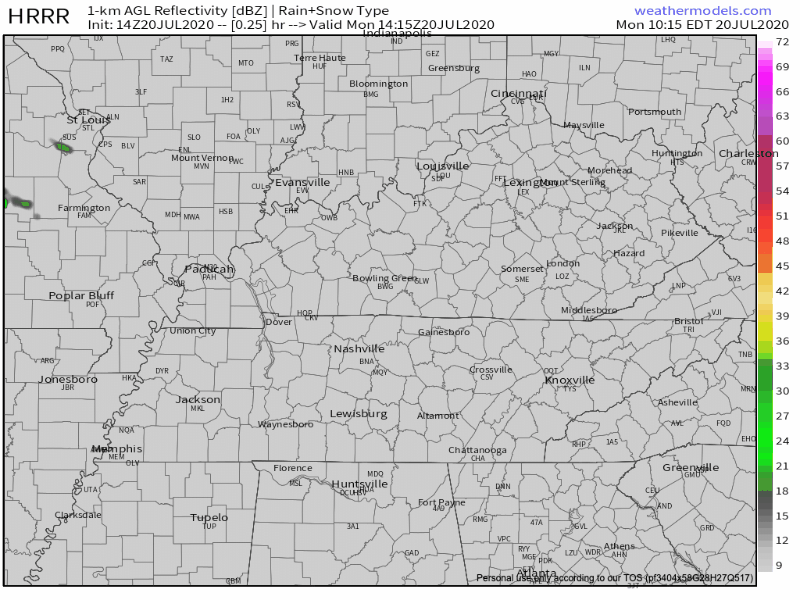 The main threats associated with today's potential storms will be heavy rain, strong wind, and frequent lightning.
The Storm Prediction Center has looped us into a 5% probability of damaging wind within 25 miles of you. That is, only if storms decide to bubble up over you, which is no guarantee.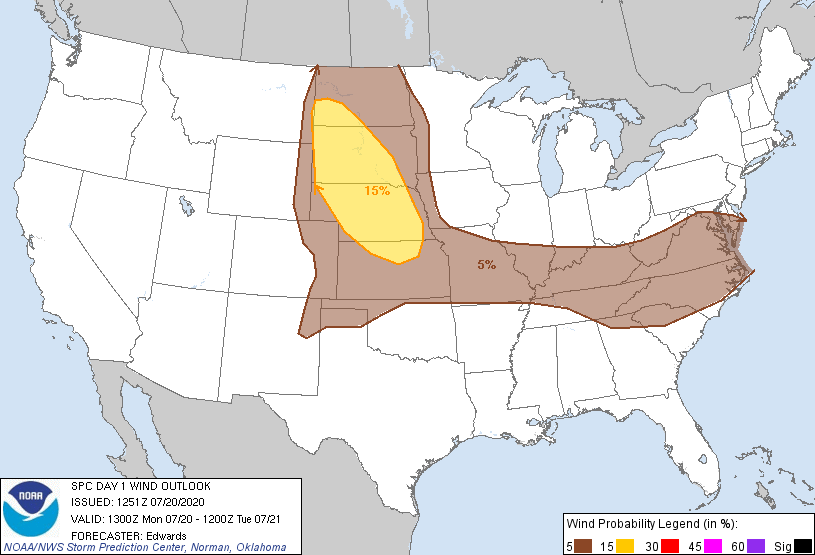 A Higher Chance for Rain Tuesday through Friday will Lower Temperatures
The upper level ridge that has been trapping in the heat and humidity for the past week will begin to lift on Tuesday. This may cool off our temperatures from the upper 90's to lower 90's. We'll take what we can get!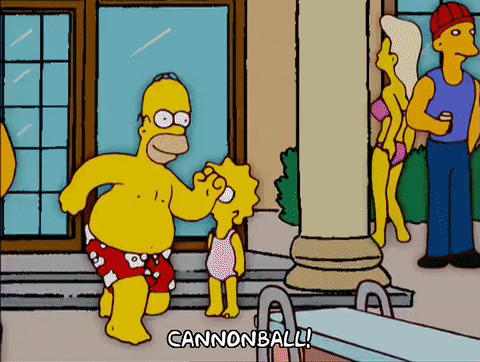 As the upper ridge releases its grip, a stationary front will move in north of us for a few days. The stationary front looks like it will hang out until about Wednesday. This will increase afternoon rain chances. As the boundary moves east on Thursday, our rain chances will increase further.
Be prepared to duck under cover if you have outdoor plans any of these afternoons.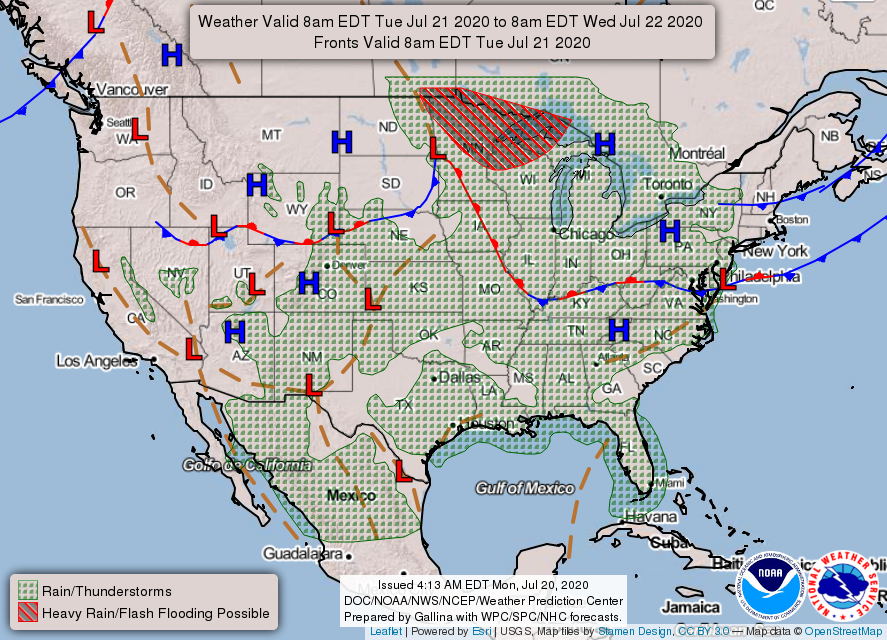 The good news with this rain (besides free lawn watering, of course) is that it will help tame afternoon high temperatures a little. The NWS has taken our highs down a notch to the low 90's for the middle portion of the week. This won't provide much relief because dewpoints will still be high.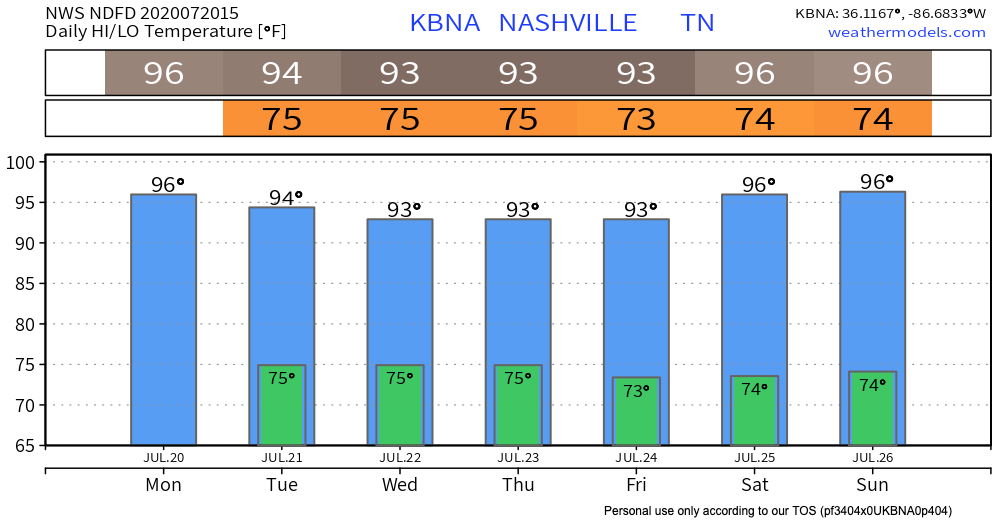 Prepare Yourself Now for this Weekend
High pressure returns. Hot temperatures and low rain chances. 
Some models for this weekend are showing our first chance at triple digit temperatures since 2012. I won't believe these models until we get closer. But, if this really is the case, at least we have time to get mentally prepared.
Seeing that it's only mid-July, I think this is a fair prognosis. Let's hope we're both wrong though.