Hot and humid weather will be the theme for this blog.
Highs Friday will be around 95 with a heat index in the low 100s.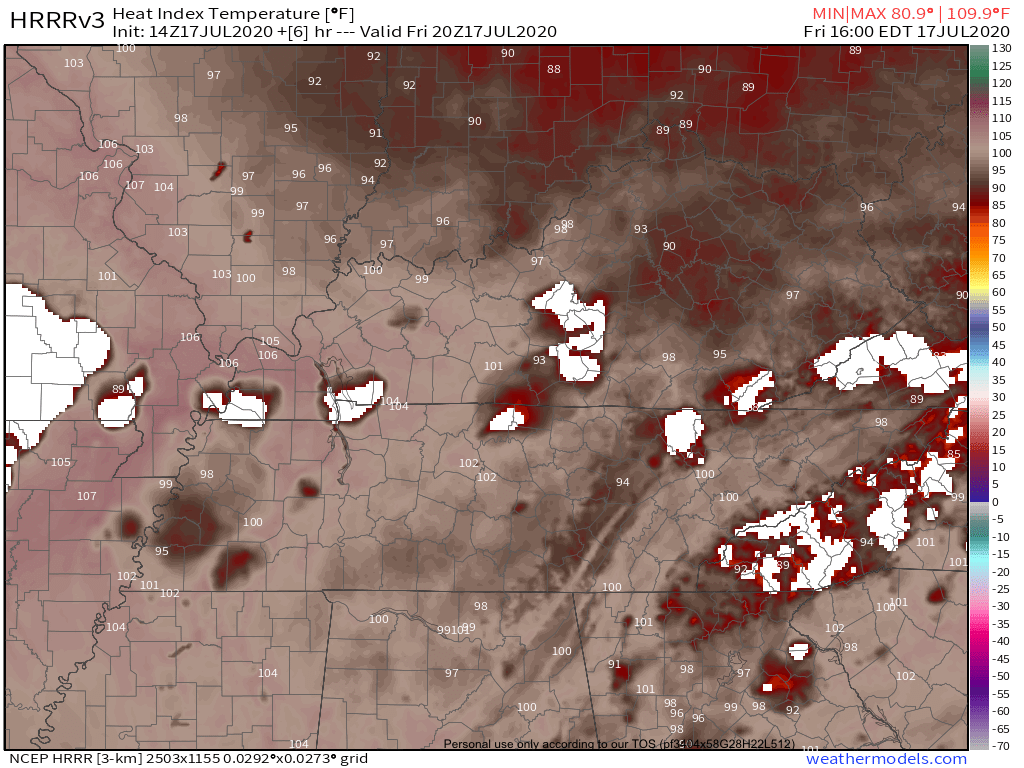 HRRR Model fires up showers all around us but leaves us dry. Don't assume that this particular run is 100% accurate.
EDITOR'S NOTE: Models are guidance, not gospel.
If storms make it into our area, they could bring gusty winds and heavy downpours but severe weather isn't expected. Some of these downpours could be heavy enough to get the attention of the NWS Weather Prediction Center (WPC).
WPC highlights much of the state with a 5-10% for flash flooding with 25 miles of a point. Below is a quote from their forecast discussion.
This will 
support widespread scattered convection across these areas with 
locally heavy rains and isolated runoff issues.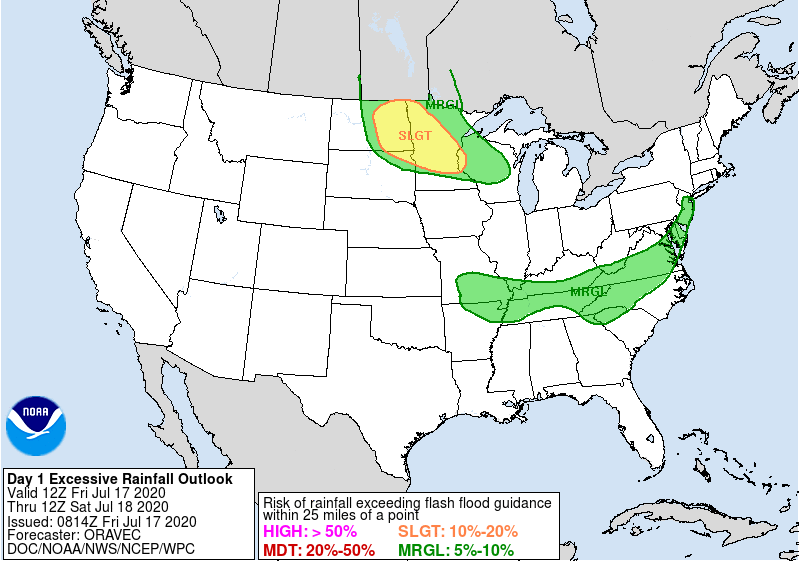 While not a typical summertime flooding situation, always be mindful of water-covered roads. Turn around don't drown.
Hotter This Weekend
Upper 90s are likely along with those 70s dew points that we all love.
The afternoon shower chances stay with us, hopefully providing some much needed relief.
Next Week and Beyond
It's going to stay hot for a while…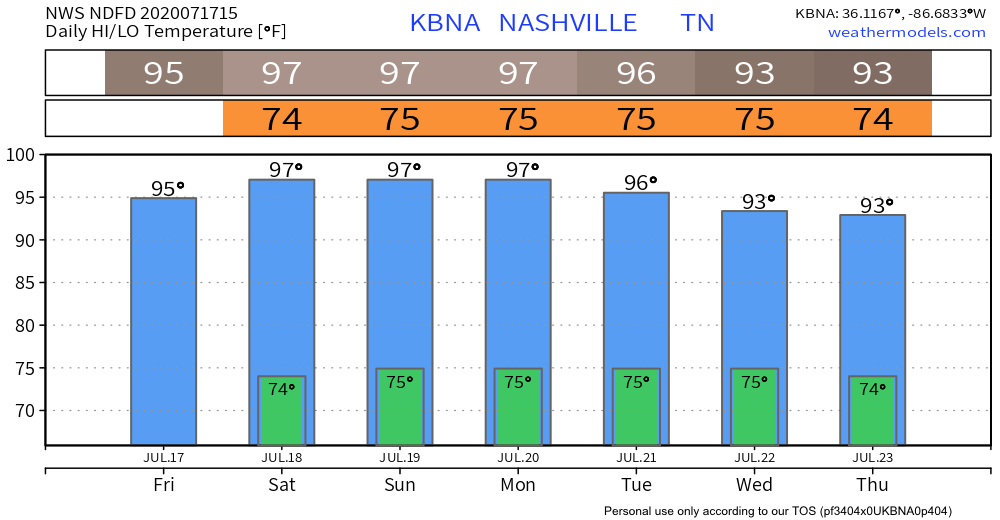 NWS Nashville indicates a break down in the ridge that is keeping us hot. This could allow for increased shower chances and thus lower temps as early as Wednesday. Stay tuned.
Beyond Next Week?
Climate Prediction Center highlights above average temperatures for the entire country from July 25-August 7.