Sticky, low/mid 70 dewpoints will join us now into this afternoon as we continue the trend for hot and humid weather. High temp today will approach 95 but will feel more like 105.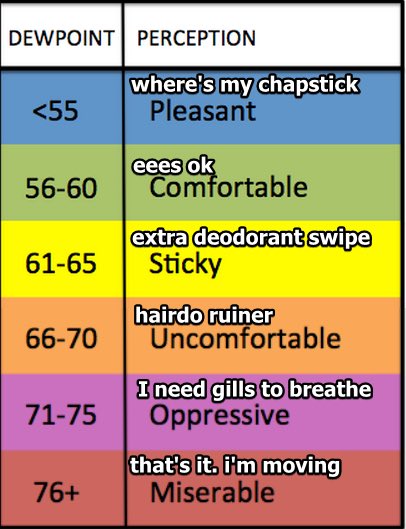 Chance for thunderstorms expected to increase after 1 PM into the evening hours.
The main storm activity really lies about north and northwest of Nashville this afternoon, and the HRRR model does a good job at producing this, however, it is summertime and with the increased humidity, those storms may hold up as they approach the city.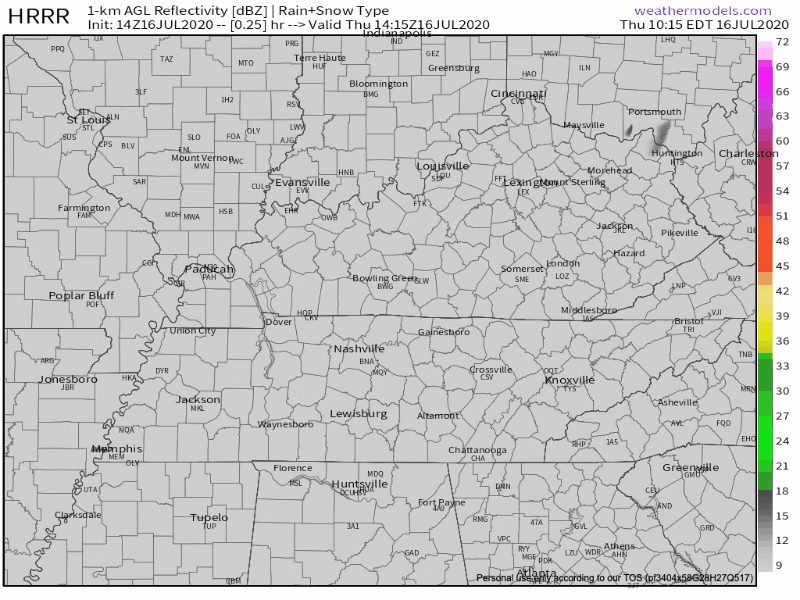 Some of these storms could be severe, mainly damaging winds.
Some hail, heavy rain, and frequent lightning also on the agenda for these storms this afternoon, if they can produce enough energy to do so, as well as the threat for a tornado. But, that appears really unlikely, and is mostly for those to our west.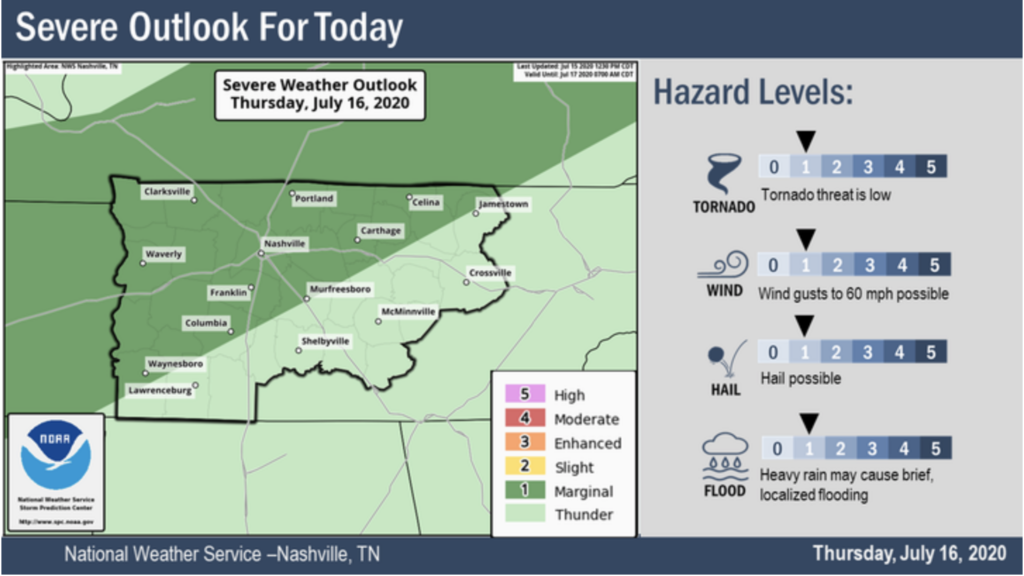 Until these storms begin their trek into the mid-state this afternoon, partly cloudy skies for now, and temperatures in the "feels-like" triple digits.
Editor's Rant: Most of these are common sense and some of these tips are kinda dumb…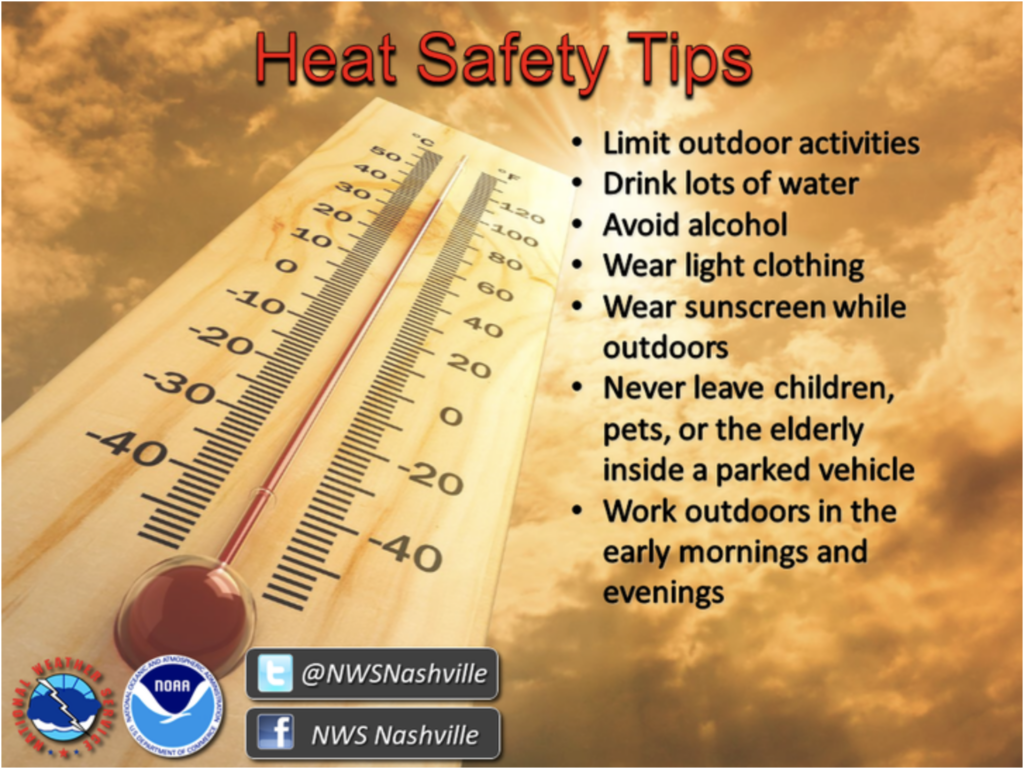 Limit Outdoor Activities. Duh. It's hot and humid out there. Passing out sucks. So if I'm not in the heat I won't get as hot. Got it.

Drink Lots Of Water. "That is brand new information" for when it's hot outside! (Phoebe Buffet).

Avoid Alcohol. OK, that's a good tip. Alcohol dehydrates you. You may not care it's dehydrating you, but what are you doing drinking at 3 PM anyway?

Wear Light Clothing. I can't understand why I'm getting so hot in my jacket and long underwear, y'all.

Never Leave Children, Pets, or the Elderly Inside a Parked Vehicle. Or, really, anyone. This a solid reminder. Hot car fatalities are real, and numerous. Your. Car. Is. An. Oven.

Work Outdoors in the Early Mornings and Evenings. It won't be as hot when it's not as hot, duh.
Hellooo Weekend!
Outlook for Friday? More heat and more rain.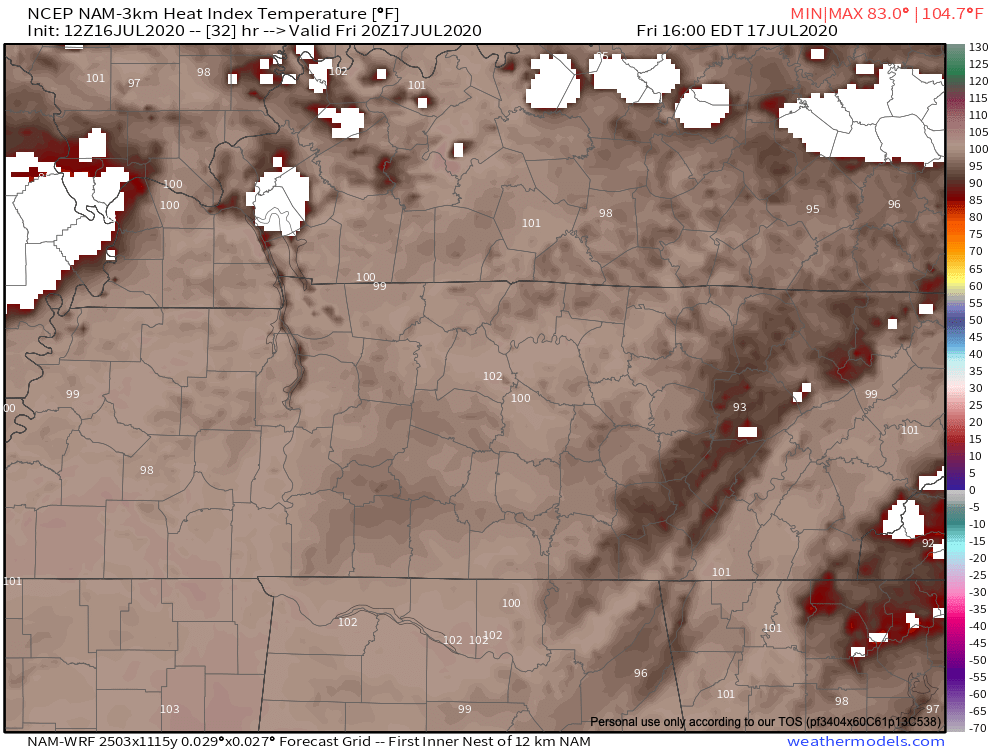 High temperature tomorrow in the low 90s but Heat Index values could top off tomorrow around 103.
Our chance for isolated thunderstorms increases tomorrow after 2 PM. We could be seeing on-and-off rain from the storms produced overnight tonight into Friday morning, but most activity for Friday resides in the afternoon.
Whether it'll hit your backyard, river, course, or whatever, is a mystery.
The rain will clear out overnight, and bringing on mostly sunny skies for Saturday, with yet another round of storms possible in the afternoon.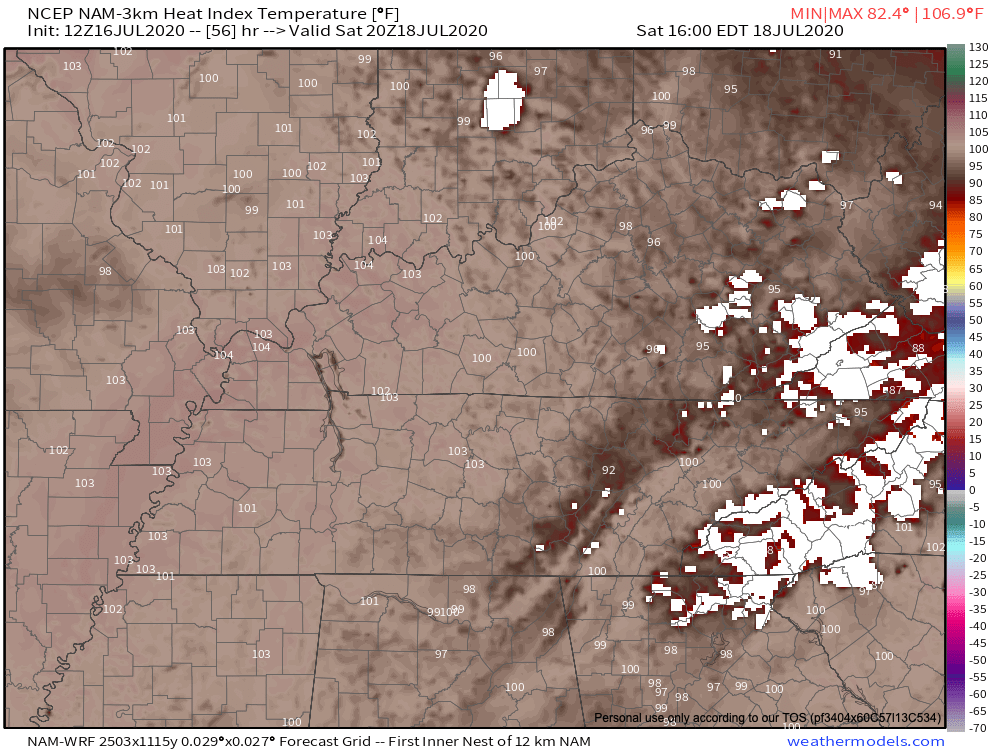 Even hotter temps on Saturday, heat index expected to be about 105 degrees.
And our continued afternoon storms ramp up for both Saturday and Sunday.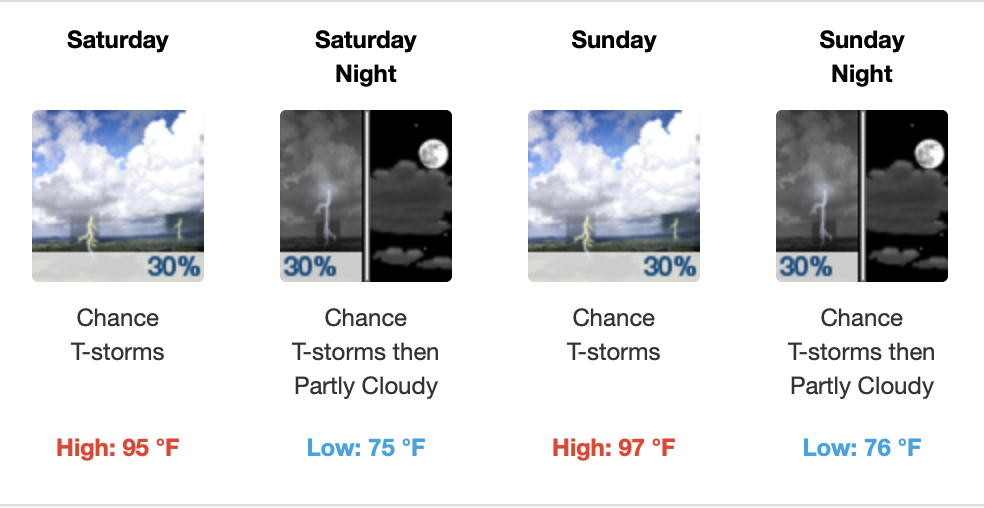 Taking a Look at Next Week
You know if we could make this heat go away, we so would.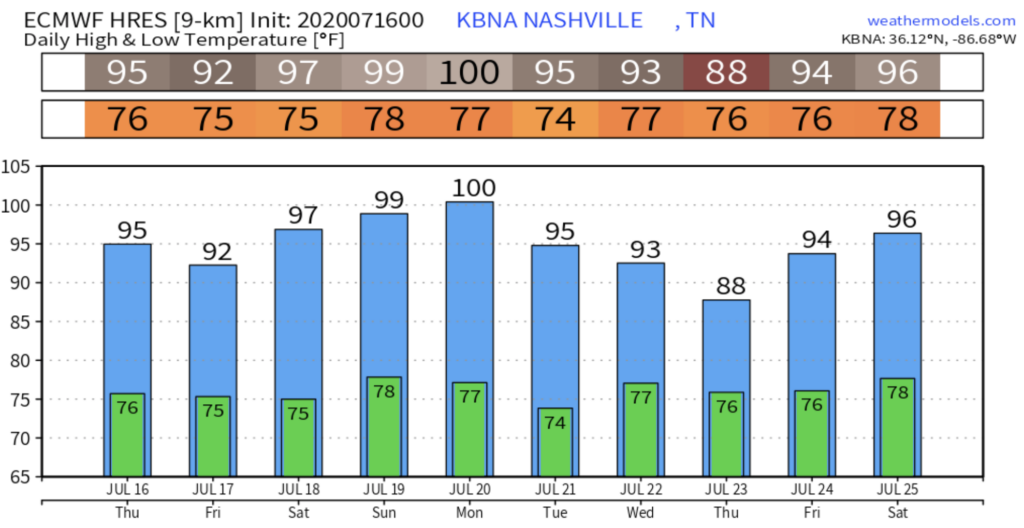 And just like the weekend, expect the beginning of the work week to hold the 90s over us as well as more afternoon storms. If the Euro model is right, we'll hit 100 July 20, which would be the first 100 temp in Nashville for more than 8 years. Editor's Note: I'm betting against it.
High pressure system in the upper atmosphere looks to make its way towards us by the end of the week, which could cool us down a few degrees!