Busy start to the day already with severe storms and a wake low
Unfortunately, more storms are possible later this evening.
Threats
SPC has the entire area under a 5% chance of seeing severe winds within 25 miles of a point.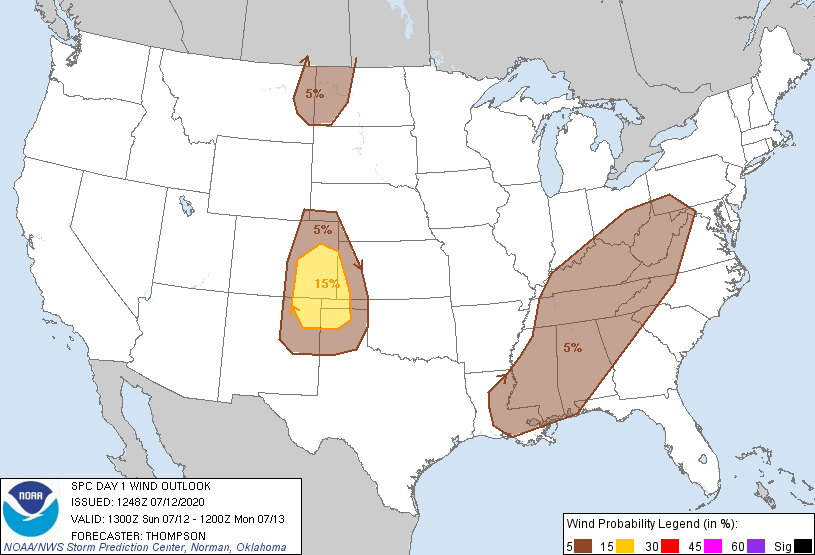 We have not been added to the tornado probabilities; here's what NWS Nashville says about that
If a storm can remain discrete, a tornado could not be completely ruled out, but chances are slim.

NWS Nashville AFD
Timing
HRRR Model thinks a broken (not very impressive) line of storms will swing through in the late afternoon hours, maybe as early as 4PM.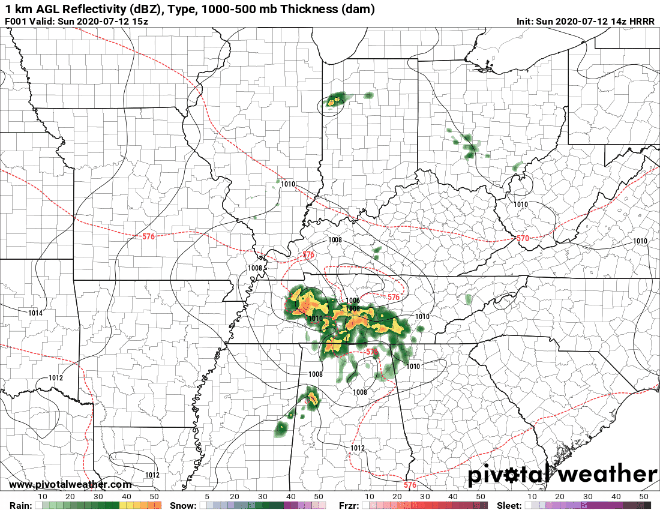 Be sure to keep abreast the latest forecast updates throughout the day and always have multiple ways to receive warnings.
Monday will be the coolest of the next 7 days with a high around 90 but dry.
Dangerous Heat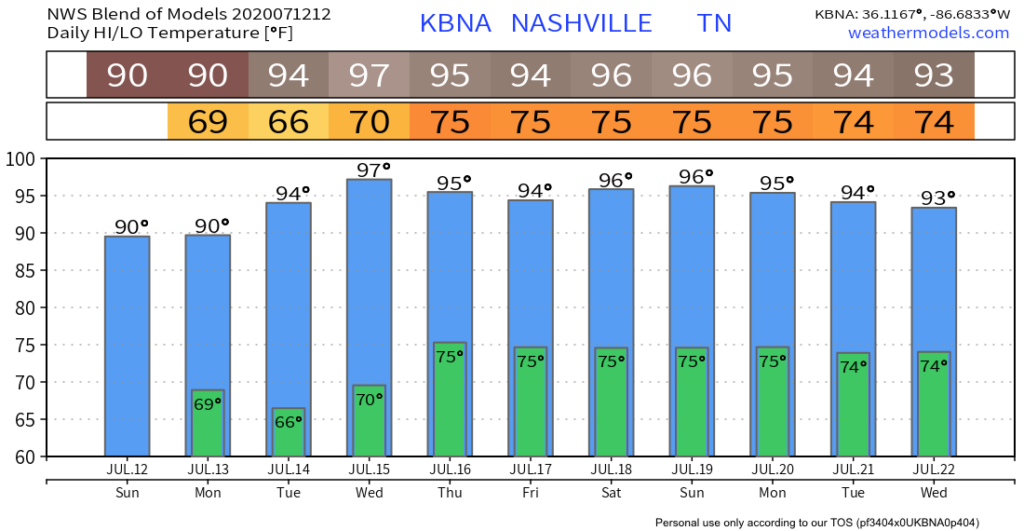 Mid 90's seem likely for the foreseeable future. That with forecast dew points in the 70s will make for dangerous heat indices.
The typical summertime pop-up storm chances likely return Wednesday lasting through the weekend.
Staying Safe
There have been 8 child vehicular heatstroke deaths this year.
Note that it does not have to be in the 90s or even 80s for the temperature inside a vehicle to become deadly.