Warm Saturday with lower dew points: mid to upper 60s instead of 70s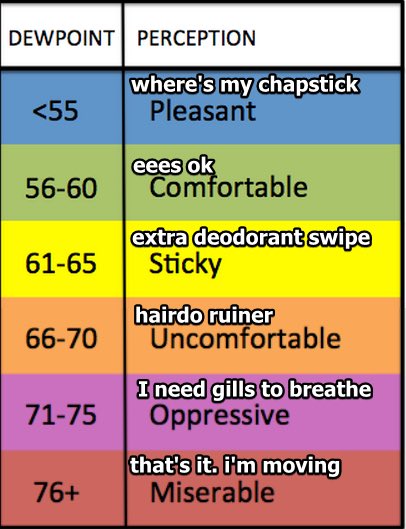 Stormy Night Into Sunday
SPC has our area in a 5% risk for seeing severe gusts within 25 miles of your location.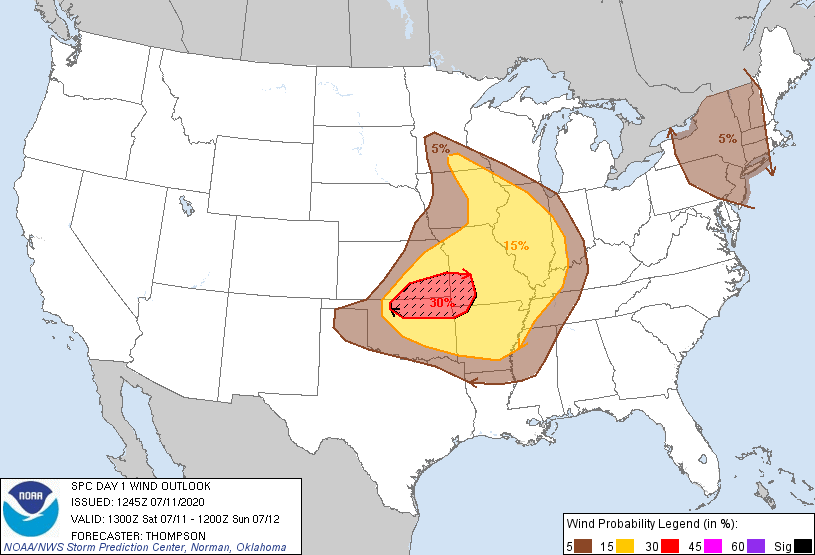 Note: the above outlook is valid until 7AM Sunday.
HRRR Model wants to bring the storms in 4-5AM, with maybe so lingering showers lasting trough 8AM. These times are of course subject to change as newer model data becomes available. Check back on the Twitter page throughout the day.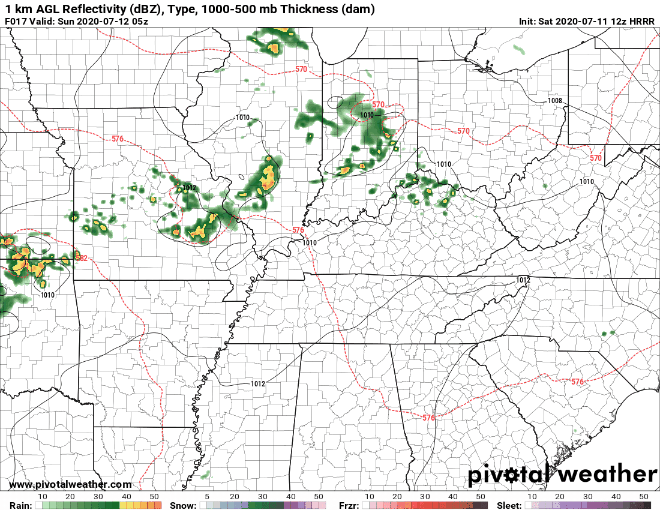 After the morning round of storms, details regarding Sunday afternoon remain fuzzy.
SPC has kept the 5% risk for damaging winds and large hail (see below)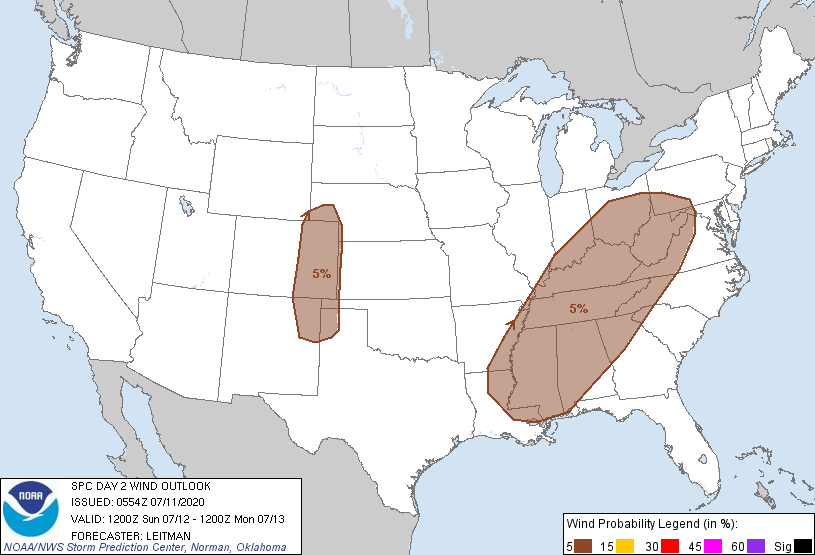 But they've also included a 2% risk for an isolated tornado centered on Kentucky/Tennessee.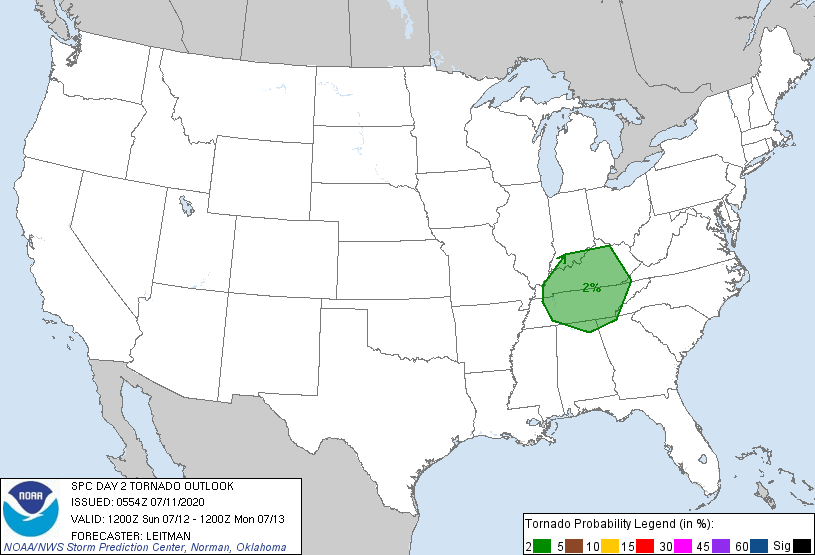 Going back to the HRRR Model, once the morning storms exit, more redevelopment is possible late afternoon/early evening.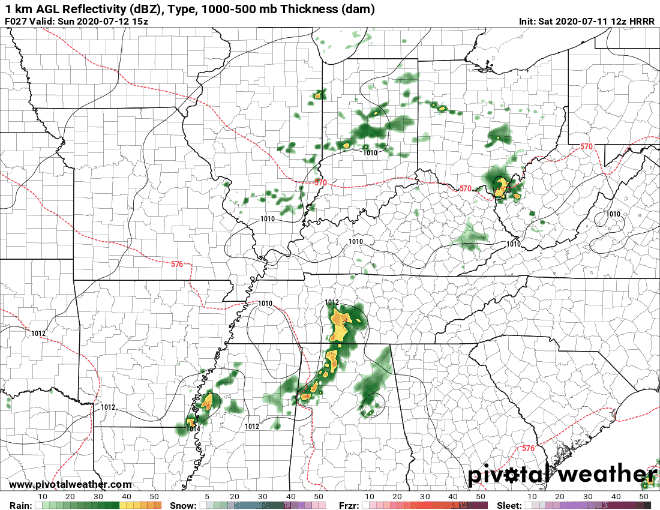 NWS Nashville thinks our best timing for storms will also be in the afternoon.
Drying Out and Heating Up
After the weekend mess, we'll probably stay dry throughout next week with HOT being the key word.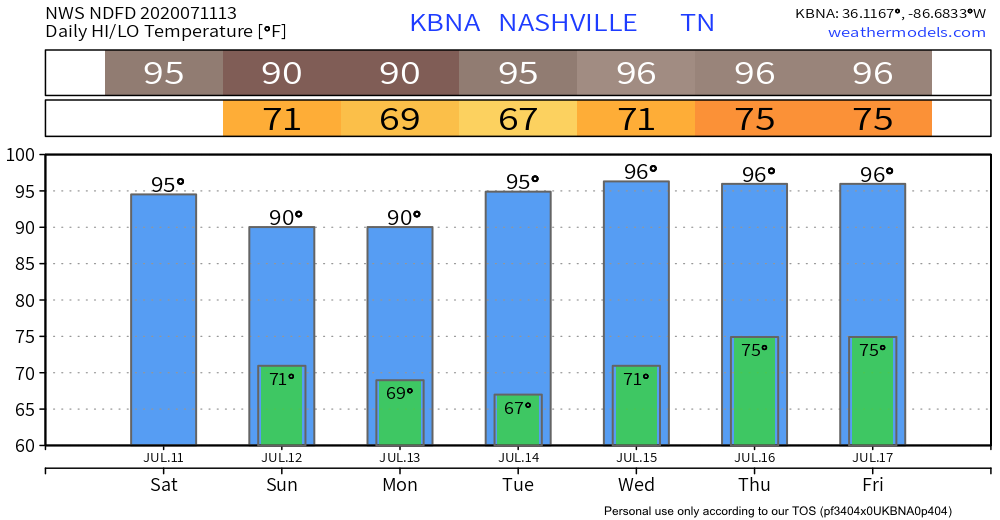 Wouldn't be surprised if one of those '96 days' get bumped up a degree or two.