Lower Rain Chances. Tradeoff: Hotter Temperatures.
The heat index was over 100º today.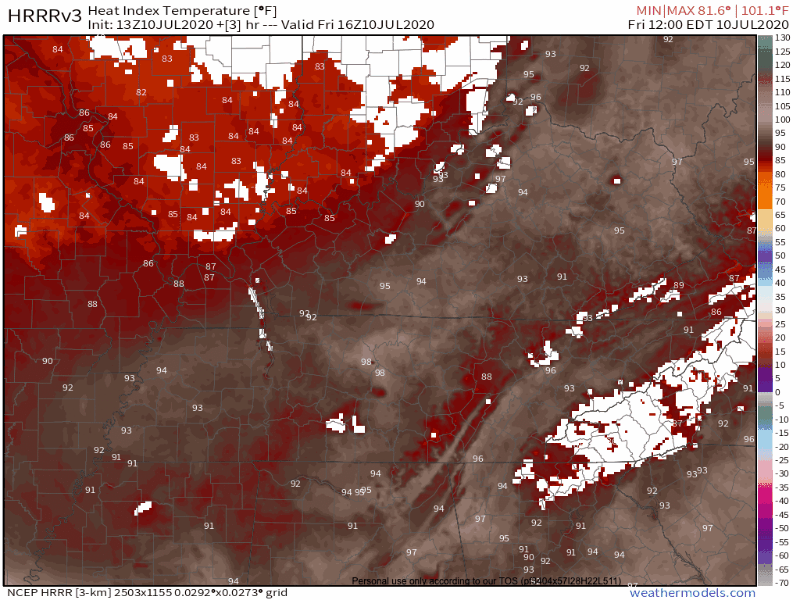 The winds were around 10-15mph. Earlier this evening it was just enough wind to make it feel a couple degrees cooler. Temporarily at least.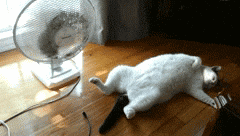 Airmass RGB satellite imagery below shows dry air aloft (the red-ish/orange-ish mass of air moving towards Middle Tennessee).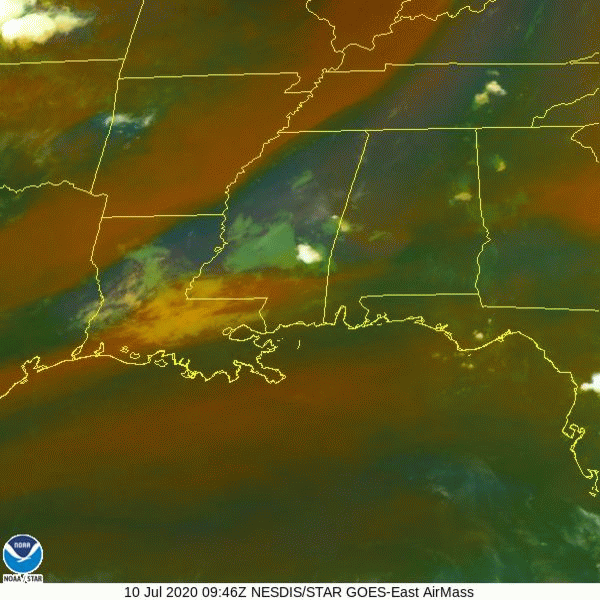 Clear Saturday, Greater Chance for Rain Sunday
The drier air from today will drive our weather into Saturday too. This will bring fewer chances for storms. We may get a slight break in humidity on Saturday with dewpoints falling into the mid- to upper-60's.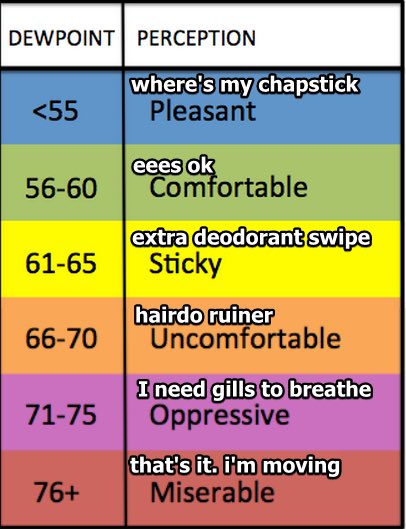 By Sunday, another chance for rain will move in.
Check back tomorrow for a better storm ETA's and updated threats, but here is what the HRRR thinks. Rain will miss us to the sw.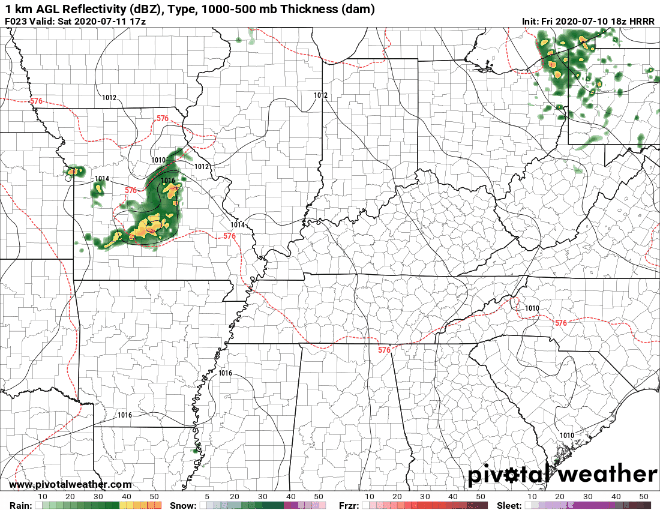 H. O. T. Next Week
The beginning of next week looks dry, besides the normal chance for popup storms.
If you thought it's been hot, get ready.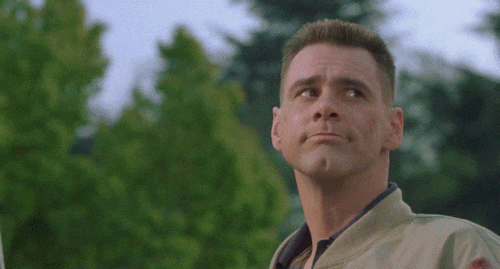 The real heat moves in on Tuesday. The NWS shows a high of 98º on Thursday. Along with summer dewpoint values, that's a recipe for a dangerous heat index.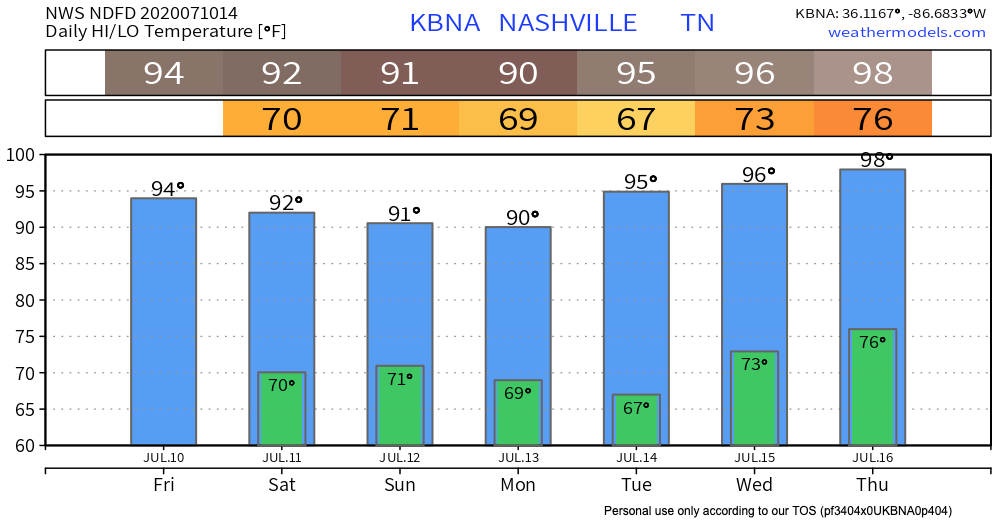 An Update on Fay
The tropical storm is the earliest named "F" storm (aka the earliest 6th named storm of the season) in history. For reference, "F" storms usually happen around September.
The tropical storm has its eye on the Jersey shore right now. It will cause heavy rainfall in the northeast this weekend, along with wind speeds over 50 mph.