Low 90s with low 70s dewpoints won't change anytime soon. Heat index will run into the upper 90s each day.
This morning we are looking at sunny skies with a few clouds. But as we develop into the afternoon, a few small rain showers, and thunderstorms are possible.
These are your typical summertime pop up storms due to the instability, moisture, and warmness that summer air contains. Nothing severe. Although if you ignore the lightning threat, they'll seem pretty severe.
Thursday & Friday
Same pattern as today's weather. Sunny in the morning, storms developing in the afternoon. Exactly where, who knows?
Those venturing outside Friday should be cautious.
But Friday could pack a punch.
Convective parameters will be better on Friday compared to today and Thursday. Effective bulk shear will increase to around 20 knots along with steepening mid level lapse rates. A couple storms could be capable of producing damaging winds.

NWS-Nashville
The Weekend — Watching the Dakotas
Check out what comes flying SE out of the Dakotas this weekend.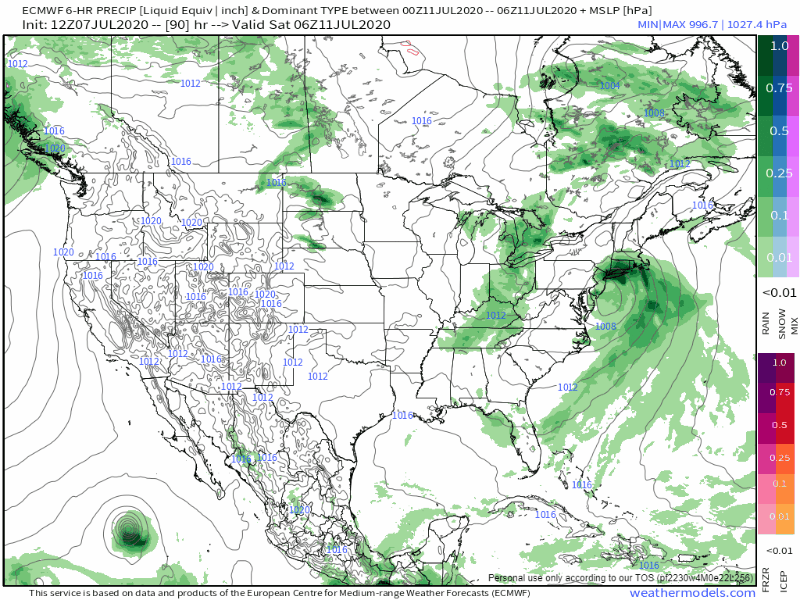 That's usually the path Mesoscale Convective Systems take in the summer. An MCS is nerd for a thunderstorm cluster.
That would get here sometime Sunday. Assuming the model is right.