Yet another warm and humid day for us with a chance of scattered showers and thunderstorms developing in the early afternoon.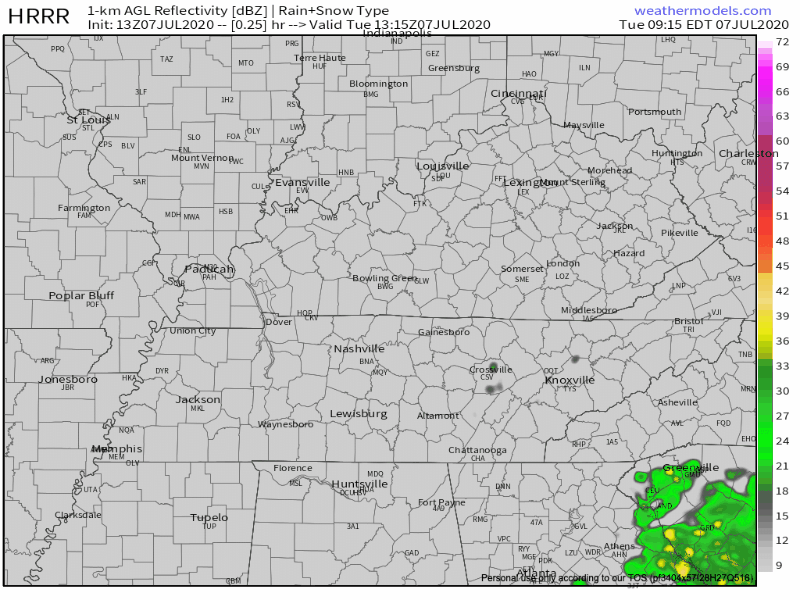 While severe weather is unlikely, any storm may throw a tantrum and necessitate a brief warning. But, the most likely scenario is that storms will produce some gusty winds, lightning and heavy rainfall…general summer-time thunderstorms.
Otherwise, partly cloudy skies today with a high of 91 but will feel like 99.
Storms Continue Wednesday and Thursday
Patchy fog developing tomorrow morning around 3 am into the early morning hours. If you have to get on the road early in the morning, be careful driving!
The pattern over Middle Tennessee will be pretty similar Wednesday and Thursday with scattered showers and storms mainly in the afternoons, but a few lingering into the evening hours.

NWS Nashville – Forecast Discussion
Wednesday and Thursday will also continue our trend of an isolated shower or two in the early morning, and then scattered storms in the afternoon.
While gusty winds and localized heavy rainfall are possible, the severe threat remains low both days.
Partly to mostly sunny for Wednesday and Thursday and temps in the lower 90s. Heat index values could possibly touch 100.
Severe Storm Ingredients May Come Together Friday
As a low pressure system in the Plains heads our way, it looks to kick off a cluster of storms that will have plenty of moisture, instability and shear to fuel them. The big question is "where will the storms track?" We'll know more as we get closer. For now, we just keep our eyes on that "L" out in the Plains.
If you hear us talk about an MCS as we approach Friday, here's what we mean:
Mesoscale Convective System: A complex of thunderstorms which becomes organized on a scale larger than the individual thunderstorms, and normally persists for several hours or more.

National Weather Service
Stay tuned.
How Much Rain?
Over the next few days, expect a wide range of precip in area rain gauges. You may see sprinkles at your house, and your friends a mile away see over an inch. It all depends on where a storm sets up. This = summer.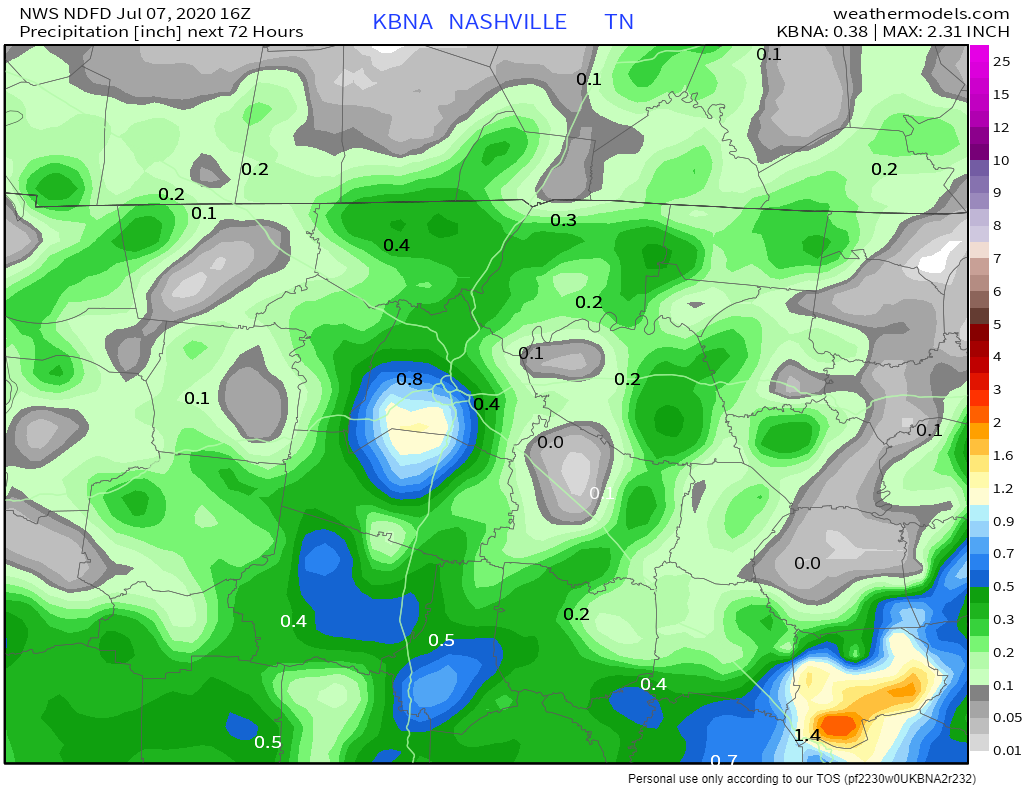 Where's The Weekend?
Countdown: 3 more days until Friday
More afternoon pop-up storms on the horizon throughout the weekend. Highs in the 90s, and before these storms approach your area, mostly sunny weather.